At
, we have dedicated ourselves to growing together with our partners and customers.
Ever since establishing our business foothold in the nation's key strategic industries in 1952, our growth has been achieved in parallel with our efforts to help Korea succeed in its unprecedented economic rise. Together, we have overcome a series of dynamic market changes and turbulent economic cycles by innovating and making bold investments.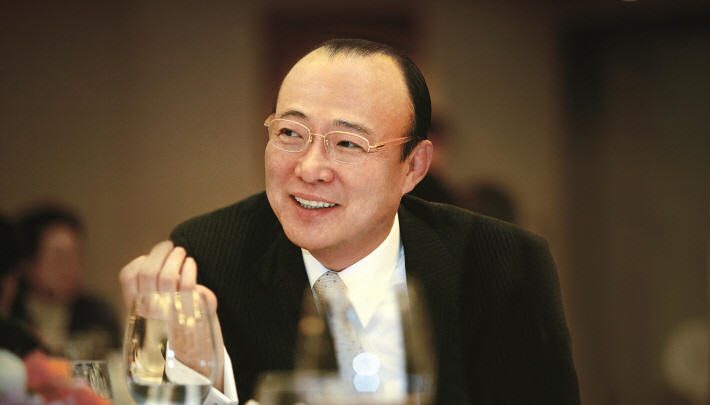 Hanwha continues to evolve as we provide prudent stewardship for the company, seeking new growth opportunities, and making investments that meet our "Quality Growth 2020" vision. Recently, we have made two major acquisitions in the areas of petrochemicals and defense that make us the number one player in Korea for both industries. We are working to go beyond Korea and establish ourselves as a true global leader in our core businesses.
We have already established Hanwha as the world's number one in terms of solar cell production capacity. We will leverage our expertise and the economies of scale gained through our vertical integration to be even more competitive globally and become the world's number one provider
of comprehensive energy solutions.
Our construction business also continues to perform well. The Bismayah New City Project in Iraq, begun in 2012 and led by Hanwha Engineering & Construction, is now progressing quickly. Valued at USD
8 billion, this project will build 100,000 housing units. Our success to-date also led to a follow-up order
for the surrounding infrastructure in 2015, bringing the total value of the project to USD 10 billion.
This could not have been achieved without the strong trust of the Iraqi government. Hanwha will strive to meet that trust with high quality homes for the people of Iraq, and by creating jobs for the local community and opportunities for our local business partners.
The expansion of our financial business is being led by Hanwha Life. With total assets reaching nearly USD 100 billion in 2015, the company has established a solid foundation in Korea's life insurance industry. We also see impressive growth in Vietnam, China, and Indonesia, where new and sophisticated financial solutions are being provided to local customers. Our various services & leisure businesses continue to provide unique and fun experiences to customers, as they strengthen their service offerings and put luxury and classy lifestyles at the core of their efforts.
Hanwha seeks to grow in concert with all our key stakeholders: local communities, shareholders, partners, and most importantly our customers. Based on our group credo of "Going Further Together," we continue to endeavor to see farther and think bigger, particularly as we fulfill our mandate
as a leading and responsible corporate citizen and contribute to the prosperity of mankind and to the sustainable future of the Earth.
This is the mission Hanwha has pursued over the past six decades, and we will not waver from our challenges in the years ahead. Please join us on this very meaningful journey.
Chairman
Seung Youn Kim