Hanwha Q CELLS USA Signs Power Purchase Agreement with Austin Energy
- 170 MW solar power plant to be constructed in Texas
- Hanwha Q CELLS USA to provide EPC (Engineering, Procurement, Construction)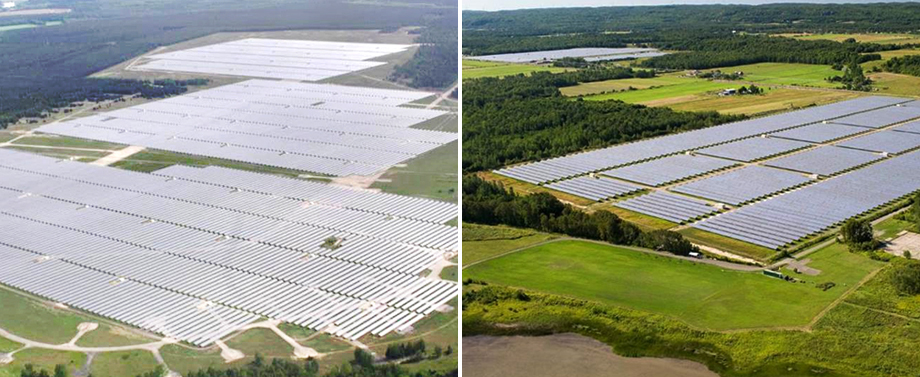 [2 November, 2015] Hanwha Q CELLS USA announced the signing of a 25-year power purchase agreement ("PPA") between Hanwha and Austin Energy.
Hanwha Q CELLS USA will build a 170 MW utility-scale solar power plant in an area of 5,800,000㎡
in Texas and sell the electricity generated by the facility to Austin Energy. It plans to complete the development, design, and construction of the solar project in an expedited fashion.

"We're very excited by the opportunity to work with Austin Energy and support their goal of adding significant solar energy to their generation portfolio," said Laurence Greene, Chief Development Officer of Hanwha Q CELLS USA. "The solar facility will be a state-of-the-art generation resource using high-performing and efficient technology that will transform the underutilized site into an environmentally sustainable source of power to the local community."
Larry Weis, General Manager of Austin Energy said "We're very pleased to be partnering with Hanwha
to bring more clean solar energy to our customers," adding "This action moves us closer to the City
of Austin's goal of 55 percent renewable energy production by 2025."
Last month, Hanwha Q CELLS USA received the Indiana Governor's Award for Environmental Excellence in recognition of the company's contributions to new and renewable energy development
on contaminated land.
Hanwha Q CELLS
In February 2015 Hanwha Q CELLS Co., Ltd. (NASDAQ:HQCL) emerged as a new global solar power leader from combining two of the world´s most recognized photovoltaic manufacturers, Hanwha SolarOne and Hanwha Q CELLS. The combined company is listed on NASDAQ under the trading symbol of HQCL.
It is headquartered in Seoul, South Korea, (Global Executive Headquarters) and Thalheim, Germany (Technology & Innovation Headquarters) and is the world's largest solar cell manufacturer as well as one of the largest photovoltaic module manufacturers. Due to its diverse international footprint including facilities in China, Malaysia, and South Korea, Hanwha Q CELLS is in a unique position to flexibly address all global markets, even ones with import tariffs, such as the United States and the European Union. Based on its well respected "Engineered in Germany" technology, innovation and quality,
Hanwha Q CELLS offers the full spectrum of photovoltaic products, applications and solutions, from modules to kits to systems to large scale solar power plants. Through its growing global business network spanning Europe, North America, Asia, South America, Africa and the Middle East, the company provides excellent services and long-term partnership to its customers in the utility, commercial, government and residential markets. Hanwha Q CELLS is a flagship company of Hanwha Group,
a FORTUNE Global 500 firm and a Top-Ten business enterprise in South Korea.

For more information, visit: investors.hanwha-qcells.com
Hanwha Group
Hanwha Group, founded in 1952, is one of the Top-Ten business enterprises in South Korea
and a "FORTUNE Global 500" company. Hanwha Group has 56 domestic affiliates and 226 global networks in three major sectors: manufacturing and construction, finance, and services and leisure.
With more than 60 years track record of industrial leadership, Hanwha's manufacturing and construction businesses encompass a broad range of fields from chemicals & materials, aerospace & mechatronics, total solar energy solutions, and global construction. The finance network, covering insurance, asset management and securities, is the second largest non-bank financial group in South Korea. The services and leisure sector offers premium lifestyle services with retail and resort businesses.

For more information, visit: www.hanwha.com