Hanwha Techwin Invests $100M in Its New Subsidiary
in Vietnam
- Techwin secures production base investing $100M in its new subsidiary in Vietnam
to expands its security business globally
- Company plans to pursue bold investment in security business development and
marketing going forward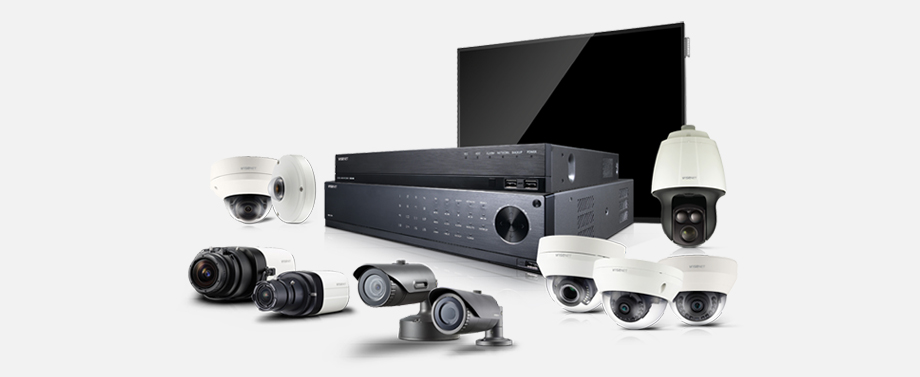 [April 21, 2017] Hanwha Techwin (Security Business Group, President and CEO Lee Man-Seob) held a groundbreaking ceremony on April 20th for its new establishment in Vietnam where the company invested US$100 million as part of its endeavor to bolster its global security business.
After conducting a market survey on a number of viable locations considered for the new subsidiary in Vietnam, the Bac Ninh province, lying about 35 km northeast of Hanoi, was chosen as the most ideal location as it offers significant benefits in terms of parts supply, logistics, and manpower. A 60,000㎡ site in the Que Vo district of the Bac Ninh province will be developed as a base to produce Hanwha Techwin's security products, including network cameras and recording devices.
The construction is due to be completed by December 2017, with production line set-up and test production targeted for the first half of 2018 and mass production and full-fledged operation commencing in the second half of 2018.
The investment was spurred by the Vietnamese government's "friendly policy," "flexible labor market" policy, and "securing various logistics channels for import and export" through land and neighboring ports.
Hanwha Techwin's new subsidiary is a demonstration of its plan to expand its security business in the mid to long term by diversifying its global production bases. Building a manufacturing plant in Vietnam, in addition to the existing factory in Tianjin, China, reflects this.

The investment will bring Hanwha Techwin significant benefits particularly in terms of expanding its production capacity (8 million units/year), enhanced cost competitiveness through production cost innovation, and securing skilled manpower at relatively low labor cost, driving the company to gain foothold in the rapidly growing Southeast Asian market and become a global security solution provider.
"This investment is a testimony to Hanwha Group's dedication to the security business as well as its strategy to continue making aggressive investments to conquer the global market," said a spokesperson of Hanwha Techwin's Security Business Group, stating the company's aspiration for its business. "We will not hesitate to make further bold investments in development and marketing going forward."
Hanwha Group
Hanwha Group, founded in 1952, is one of the Top-Ten business enterprises in South Korea
and a "FORTUNE Global 500" company. Hanwha Group has 56 domestic affiliates and 226 global networks in three major sectors: manufacturing and construction, finance, and services and leisure.
With more than 60 years track record of industrial leadership, Hanwha's manufacturing and construction businesses encompass a broad range of fields from chemicals & materials, aerospace & mechatronics, total solar energy solutions, and global construction. The finance network, covering insurance, asset management and securities, is the second largest non-bank financial group in South Korea. The services and leisure sector offers premium lifestyle services with retail and resort businesses.

For more information, visit: www.hanwha.com