Hanwha Techwin Partners with Nvidia on
AI-enabled CCTV
- Hanwha Techwin to combine its security capabilities with Nvidia's AI
technology to gain competitive edge in the Fourth Industrial Revolution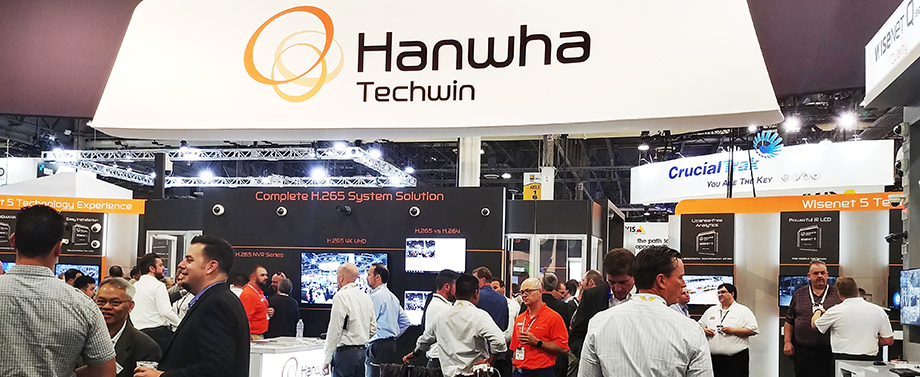 [April 6, 2017] Hanwha Techwin has teamed up with Nvidia Corporation¹ and forged a global partnership to strengthen their competitiveness in the security business.
¹ Nvidia Corporation
a global company and a leader in artificial intelligence (AI) that develops and manufactures graphics
processing units (GPUs). Nvidia recently became a pioneer in the field of artificial intelligence by
releasing its deep-learning² GPU, dedicated to computers, robots, and autonomous vehicles.
² Deep learning is a machine learning algorithm based on artificial neural networks and vast amounts
of data; the technology enables a machine to self-learn, like humans.
The intelligent video analysis platform conceptualized by Nvidia is an operating platform that installs a deep-learning-based GPU in security products such as a camera and an image storing device to transmit data more efficiently.
Hanwha Techwin plans to integrate this technology into AI-enabled cameras and storage devices so that they would also be able to self-recognize and capture irregular or suspicious activities.
The technology would be capable to assist in traffic control and alert emergency situations in urban surveillance. In retail stores, it could study customers' shopping patterns and organize the choices they make to provide insight and marketing data. Security cameras enabled with the intelligent video analysis platform would not only provide video imagery but also analytic data that could replace the perceptivity of humans faster, more consistently, and more accurately.
"The collaboration with Nvidia is part of our global business strategy to increase our security competitiveness by augmenting our products with artificial intelligence, in time for the Fourth Industrial Revolution," said Hanwha Techwin's Security & Machinery Solution Business Group CEO Man-Seob Lee. "We will be able to offer top-class security products and solutions to customers while building the momentum we need to conquer the global market."
Hanwha Group
Hanwha Group, founded in 1952, is one of the Top-Ten business enterprises in South Korea
and a "FORTUNE Global 500" company. Hanwha Group has 56 domestic affiliates and 226 global networks in three major sectors: manufacturing and construction, finance, and services and leisure.
With more than 60 years track record of industrial leadership, Hanwha's manufacturing and construction businesses encompass a broad range of fields from chemicals & materials, aerospace & mechatronics, total solar energy solutions, and global construction. The finance network, covering insurance, asset management and securities, is the second largest non-bank financial group in South Korea. The services and leisure sector offers premium lifestyle services with retail and resort businesses.

For more information, visit: www.hanwha.com