Hanwha Q CELLS Announces over 1.5 GW Solar Module Supply Agreement to Power NextEra Energy Resources' Continued Solar Investments in the U.S.
- A subsidiary of Hanwha Q CELLS Co., Ltd. agreed to supply more than 1.5 GW to NextEra Energy Resources, beginning in 4Q 2015 to power its continued solar investment across the U.S.
- Modules will use Hanwha Q CELLS' proprietary, high-efficiency Q.ANTUM cell architecture, the world's first fully commercialized multi c-Si PERC cell in mass production
- Cells and modules will be manufactured from Hanwha Q CELLS' fully automated and highly-efficient production facilities in Malaysia and Korea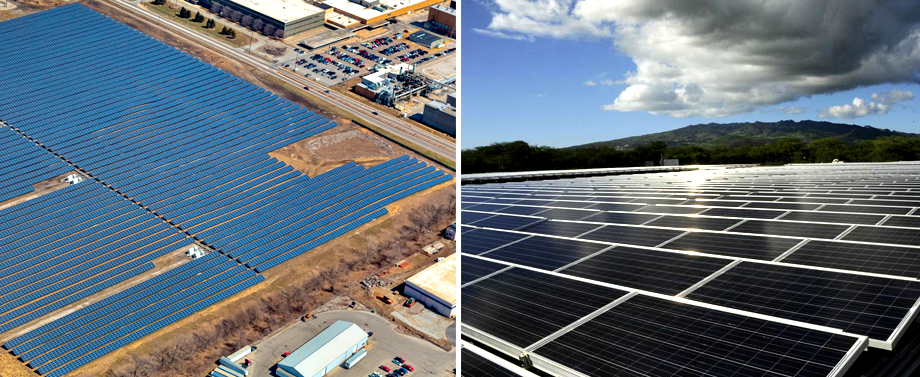 [20 April, 2015] Hanwha Q CELLS Co. Ltd ("Hanwha Q CELLS") (NASDAQ: HQCL) today announced the signing of a major solar module supply agreement with NextEra Energy Resources, LLC, a subsidiary
of one of the world's largest clean energy companies, U.S.-based NextEra Energy, Inc. (NYSE: NEE).
A subsidiary of Hanwha Q CELLS will provide more than 1.5 GW of solar modules to NextEra Energy Resources and its affiliates between 4Q 2015 and 4Q 2016 to help power its continued solar expansion
in the U.S.
Seong Woo Nam, Chief Executive Officer of Hanwha Q CELLS, said, "We are proud to become a strategic partner with NextEra Energy Resources, a worldwide renewable-energy leader. This agreement is a testament to the quality, value and competiveness of Hanwha Q CELLS' advanced solar cell and module technology." Mr. Nam also added, "This supply deal will enable Hanwha Q CELLS to become the market share leader among global manufacturers in two of the three world's largest solar markets, the U.S.
and Japan."
"As the world's largest generator of renewable energy from the wind and sun, we continue to invest in large-scale solar projects," said Armando Pimentel, president and chief executive officer of NextEra Energy Resources. "Hanwha Q CELLS shares our vision of an affordable clean energy future. We look forward to Hanwha Q CELLS delivering solar cells and modules that will provide reliability, efficiency
and durability."
Hanwha Q CELLS will supply these shipment to NextEra Energy Resourses from its fully automated and highly-efficient cell and module production facilities in Malaysia and Korea. These solar modules will use the company's newest, proprietary Q.ANTUM cell architecture, which supercharges ordinary crystalline cells enabling them to absorb more sunlight and produce more power than the industry's standard solutions. Hanwha Q CELLS is the first company that successfully commercialized multi c-Si PERC cell
in mass production.
This large-scale supply agreement follows Hanwha Q CELLS' recent, successful combination with Hanwha SolarOne Co., Ltd. to form a global leader in solar power. The combined entity has the world's largest solar cell manufacturing capacity, and it is one of the largest solar module manufacturers. Its broad international footprint covers the largest and fastest-growing solar markets worldwide.
"This 1.5 GW supply agreement is early evidence of the effectiveness of the transformational merger between Hanwha SolarOne and Hanwha Q CELLS," added Mr. Nam of Hanwha Q CELLS. "The financial stability, advanced technology and manufacturing leadership of the new company made this historic supply deal possible. This transaction positions us for longer term growth and contributes to enhanced shareholder value."
Hanwha Q CELLS
Hanwha Q CELLS is a total solar power solution provider with the world's largest cell production capacity. Our business scope ranges from the midstream of ingots, to wafers, cells, and modules, to downstream solar solutions for residential, commercial buildings, and solar power plants. Our full spectrum of products creates synergy with Hanwha Chemical's polysilicon business. This completes the total vertical integration of Hanwha's solar businesses.

For more information, visit: www.hanwha-qcells.com
Safe-Harbor Statement
This press release contains forward-looking statements. These statements constitute "forward-looking" statements within the meaning of Section 27A of the Securities Act of 1933, as amended, and Section 21E of the Securities Exchange Act of 1934, as amended, and as defined in the U.S. Private Securities Litigation Reform Act of 1995. These forward-looking statements can be identified by terminology such as "will," "expects," "anticipates," "future," "intends," "plans," "believes," "estimates" and similar statements. Among other things, the quotations from management in this press release and the Hanwha Q CELLS' operations and business outlook, contain forward-looking statements. Such statements involve certain risks and uncertainties that could cause actual results to differ materially from those expressed in or suggested by the forward-looking statements. Further information regarding these and other risks is included in Hanwha Q CELLS filings with the U.S. Securities and Exchange Commission, including its annual report on Form 20-F. Except as required by law, Hanwha Q CELLS does not undertake any obligation to update or revise any forward-looking statements, whether as a result of new information, future events or otherwise.