Hanwha Defense Systems was founded as Chosun Machine Works in 1937, and its defense business was established in 1973 under the name Korea Machinery Industries Corp. Relaunched as Hanwha Group's subsidiary company in June 2016, Hanwha Defense Systems is a comprehensive defense company boasting cutting-edge technologies and unrivalled production capabilities in various sectors beyond mobility equipment, including air defense weapons, guided weapons, launching systems, high-precision navigation and laser weapons.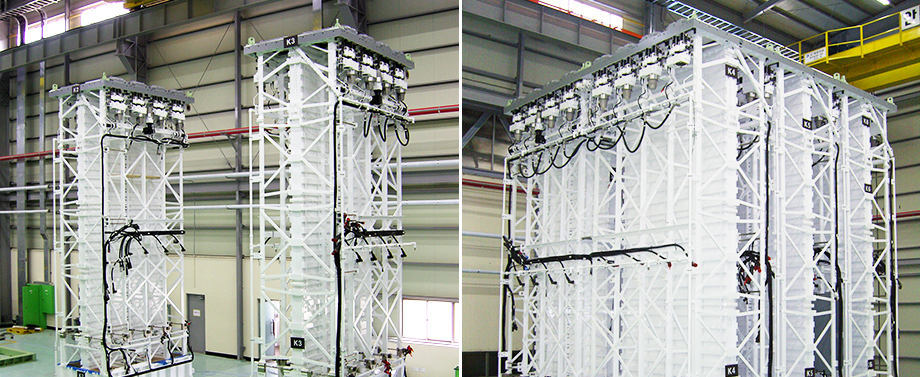 Hanwha Defenses Systems has achieved remarkable growth through expanding its business scope from mobility equipment into various other sectors including air defense weapons, guided weapons, launching systems and high-precision navigation, by developing and producing with its own technologies major combat equipment and combat support equipment such as the world-class K21 IFV (Infantry Combat Vehicle), K30 Biho (self-propelled anti-aircraft gun)/Biho Hybrid, Chunma (surface-to-air missile), Chunmoo MLRS (Multiple Launch Rocket System), ground reconnaissance vehicles and over 40 types of launching systems for the Army and Navy as well as high-precision navigation for over 30 types of tri-service weapon systems.
Hanwha Defense Systems is contributing to force improvement and national defense by producing
a wide range of world-class defense products and providing high quality weapon systems and total defense solutions for the Army, Navy, and Air Force. It is at the forefront of creating new growth engines for the Korean defense industry, building world-class R&D capabilities that target leading global players.
For more information, please visit:
Our businesses now span the manufacturing, construction, finance, services and leisure industries.
Through the integration of our growing number of affiliate enterprises worldwide, we are harnessing the power of sustainable, quality growth to continually increase the value we bring to our customers.