Since being founded in 1976, Hanwha Galleria has set the trend for premium lifestyles as the top player
in the retail industry.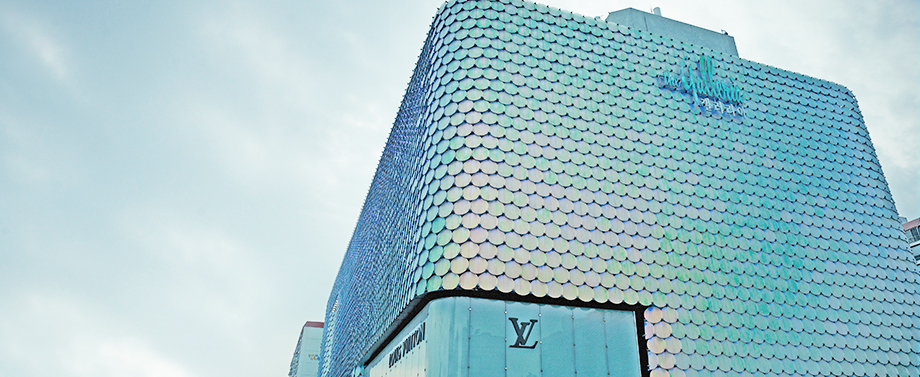 Galleria Luxury Hall, which opened in 1990, was Korea's first upscale department store and later served as the inspiration for luxury department stores in Korea. With the largest number of luxury brands and distinctive services, we proved ourselves as the hot spot for both tourists and domestic shoppers. For designer brands, we are the place to open their first flagship store and gain a foothold in the Korean market. We played the role of pilot shop for the Korean fashion industry, and have been attracting unique brands that cannot be found elsewhere. Galleria Luxury Hall offers newly found value in luxury brands, global fashion trends, fine dining, and premium services, and suggests a new vision for a third generation luxury mall that meets the needs of customers who want something different.
Located in prime locations across the country, Galleria department stores also offer customers a suite of sophisticated shopping opportunities with their distinctive collection of merchandise and localized marketing practices. Hanwha Galleria operates branches in Suwon, Cheonan, Daejeon and Jinju.
Hanwha Galleria strives to become the No.1 premium retailer. We value our customers highly and we are always working to provide them with first-class shopping experiences and new trends. In 2014, Hanwha Galleria Timeworld was awarded the duty free concession at Jeju International Airport. In 2015, we won a business license for a new duty free store in Seoul, which we will open as a multistory operation in our 63 Building by the end of 2015. The Galleria Duty Free business will be a strong growth engine, utilizing Galleria's many years of experience as a premium retailer to provide distinguished products and services.
We are striving hard to strengthen our business competencies by promoting new merchandising and marketing activities, finding hidden gems, and buying goods directly from suppliers to build a unique collection of goods. We also strive to maximize customer loyalty by offering special shopping experiences, and we are engaging with customers through social media and developing business models customized for online malls to fortify our foothold both offline and online.
We will continue to innovate and strengthen our core competencies to better serve our customers and provide them with the best products available.
For more information, please visit: