Hanwha Q CELLS is a total solar power solution provider with the world's largest cell
production capacity. We are at the center of the Hanwha Group's solar business, with a business scope ranging from the midstream of ingots to cells and modules to downstream solar solutions for residential, commercial buildings, and solar power plants. Our full spectrum of products creates synergy with Hanwha Chemical's polysilicon business and Hanwha Q CELLS Korea's power plant business. This completes the total vertical integration of Hanwha's solar businesses.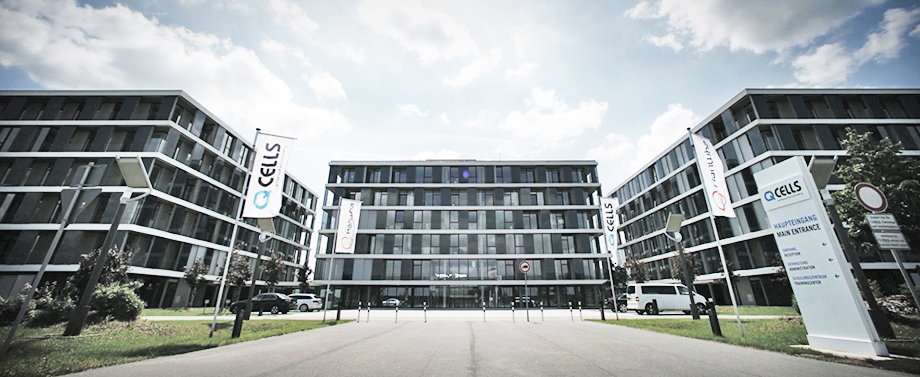 In 2010, Hanwha Group took its first steps in the solar energy business by acquiring Hanwha SolarOne (former Solarfun Power Holdings). In 2012, it bought Q.CELLS, a German company, which possessed world-class cell manufacturing technology, and changed its name to Hanwha Q CELLS. In 2015,
Hanwha SolarOne and Hanwha Q CELLS merged together and renamed itself Hanwha Q CELLS.
Hanwha Q CELLS jumped to become the world's first place in annual solar cell production capacity with 4.3 GW. We currently operate production facilities for solar cells and modules in China, Korea, and Malaysia, and we are building additional manufacturing operations in Malaysia to meet growing global demand.
Our Technology & Innovation Headquarters in Thalheim, Germany, is the center of our R&D. We also develop innovative technologies by leveraging a global R&D network that includes facilities in China, Malaysia and Korea. Our highly advanced cell technologies include Q.ANTUM, anti-PID, and Hot Spot protection. In 2013, we were awarded the VDE (Verband der Elektrotechnik Elektronik und Informationstechnik) Test Data Acceptance Program certificate.
Hanwha Q CELLS is ideally positioned to capitalize on the growing demand for solar power around the world and further enhance our performance. In February 2013, we signed a contract to deliver 82 MW
of modules to Marubeni, the largest solar power plant in Japan. We also completed the construction
of a 5 MW solar plant in Kalaeloa Renewable Energy Park in Ohau, Hawaii in December 2013.
In 2014, we entered the rooftop solar power equipment market in Japan and Europe, and the large-scale power plant market in the United States, Thailand, Chile, and Central and South America. In the same year, we secured a series of large solar projects across Europe in the U.K., France, and Denmark. Additionally, solar project contracts received in Japan helped make us the top foreign player there in terms of market share. We also entered into partnership with U.S.-based NextEra to provide 1.5 GW of modules, providing us a good position to enter one of the world's largest solar markets.
Hanwha Q CELLS empowers us to pursue long-term growth and strengthen our global presence
in the industry.
For more information, please visit:
Our businesses now span the manufacturing, construction, finance, services and leisure industries.
Through the integration of our growing number of affiliate enterprises worldwide, we are harnessing the power of sustainable, quality growth to continually increase the value we bring to our customers.