Let's Plant a Forest Together and Help Keep
the World Green!

[August 1, 2016] Did you know that there are five forests around the world that have been planted with Hanwha's help?
Since 2011, the Hanwha Group has been growing forests in China, Mongolia and Korea to combat desertification and solve some of the problems created by this serious ecological issue.
Desertification, unlike deserts that are part of the world's natural geography, is the degradation of semi-arid land that becomes very dry and unproductive due to climate change, logging, over-farming, animal grazing and other human activities. According to the U.N., a third of the Earth's land surface is in danger of desertification, and a fifth of the world's population is either directly or indirectly affected by this phenomena. Each year, over six million hectares of land (the equivalent of 8.4 million soccer fields!) turns into desert, with Asia facing the fastest rate of desertification.
To solve this critical problem, Hanwha has been running the Hanwha Solar Forest Campaign for the past five years, in partnership with Tree Planet, the official app and certified mobile game of the United Nations Convention to Combat Desertification (UNCCD).
In the Tree Planet mobile game, players can turn virtual trees they plant into real ones that become part of forests. The Hanwha Solar Forest Campaign has already led to the planting of 440,000 trees! These include not just trees planted directly in desert areas but also in other areas like glades, groves and even at elementary schools with barrier trees that protect children from harsh sandstorms.
Real and exciting changes are happening in these new Hanwha Solar Forests. For example, in the Nature Conservation Area of Selenge, Mongolia, residents who had previously been forced to leave their homes when their land became too barren for livestock are now returning as the result of one of the first forests planted by Hanwha. Some of these residents are now making a living as forest rangers.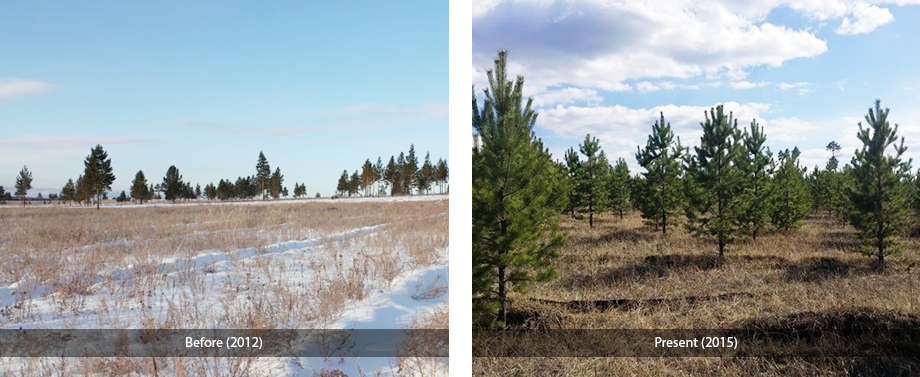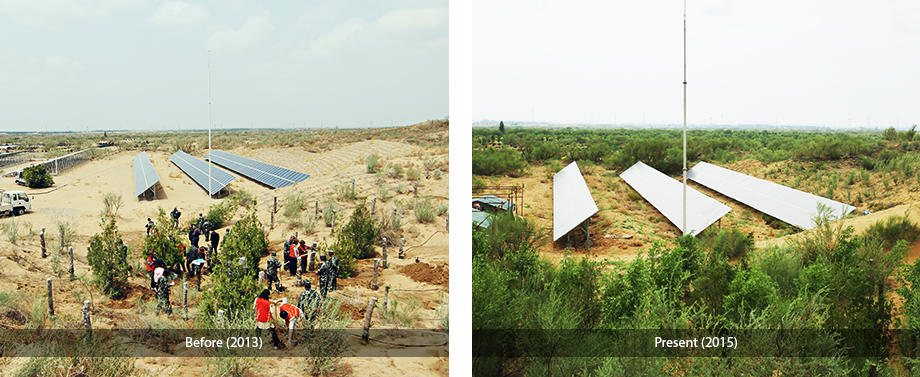 Now, it's your turn to plant trees in your name in the newest 6th Hanwha Solar Forest!
The 6th Hanwha Solar Forest will be established in the Mu Us Desert of the Ningxia Autonomous Region, a desert area in the interior of China. The brand-new forest will be planted with trees grown in an
eco-friendly nursery using solar power generation equipment donated by Hanwha Q CELLS (formerly
Hanwha Solar One).
Participation is easy. Come join us in making a greener and more sustainable planet Earth!
1. Search "Tree Planet" or "Tree Planet 3" in the Google Play store or Apple App Store.
2. Download and play Tree Planet 3.
- Tree Planet 3 for Android
- Tree Planet 3 for iOS
3. Complete the map (in Tree Planet 3 game) or grow a virtual tree.
You are now part of the Hanwha Solar Forest!
- Game Objective: Raise adorable baby trees, give them names, and protect them from
sheep and loggers.
- Tip: When playing the "China" map, defeat disaster monsters with the Hero Tree.