South Korean President Moon Jae-in Visits Hanwha Q CELLS' JinCheon Plant in Support of Clean, Renewable Energy
South Korean President Moon Jae-in Visits Hanwha Q CELLS' JinCheon Plant
in Support of Clean, Renewable Energy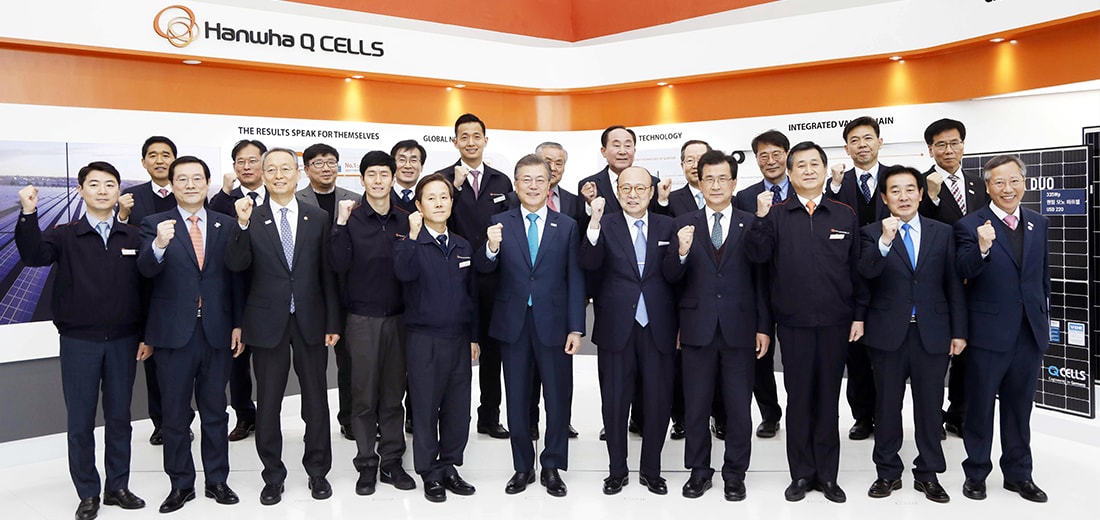 [February 6, 2018] Hanwha Group Chairman Seung Youn Kim recently hosted South Korean President Moon Jae-in at Hanwha Q CELLS' solar cell manufacturing plant in JinCheon, South Korea on February 1. The President and other dignitaries toured the plant, observed its operations, and praised Hanwha Q CELLS' job creating efforts as well as its promotion of renewable energy.
"Hanwha Q CELLS is aligned with the government's '3020 Policy' aimed at producing 20% of the country's electricity from renewables by 2030," President Moon said during his visit. "This policy also designates renewable energy as the industry to lead Korea's innovative growth and I firmly believe Hanwha Q CELLS will be the company to lead that innovative growth in our nation."
Hanwha Group's Report on President Moon's Visit to Hanwha Q CELLS
Arirang TV, a Korea-based global English-language public broadcaster, also covered President Moon's visit to Hanwha Q CELLS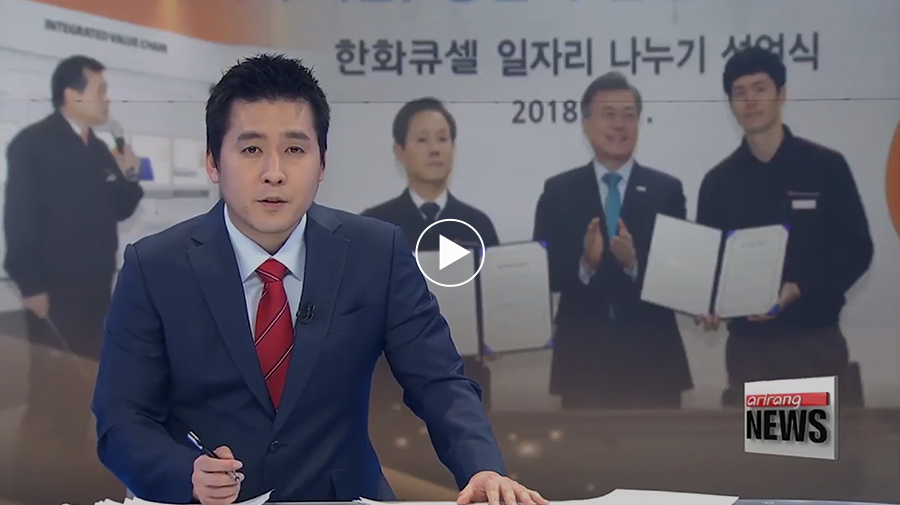 The JinCheon plant is the flagship location of Hanwha Q CELLS, the world's number one solar cell manufacturer, and boasts the world's largest solar cell manufacturing facility. It is capable of annually producing up to 3.7 GW of photovoltaic cells and modules, enough to provide electricity to 4.6 million individuals. Since beginning its JinCheon operation in 2016, Hanwha Q CELLS has added around 2,000 jobs to the Korean economy.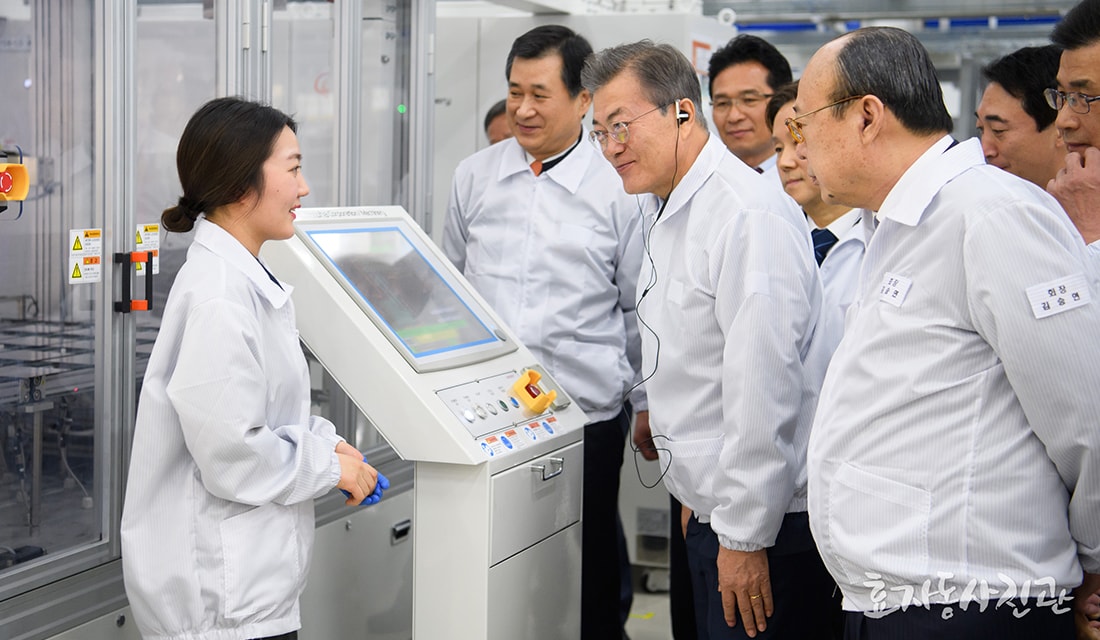 In total, Hanwha Q CELLS is currently able to produce up to 8 GW of photovoltaic cells and modules per year in its manufacturing plants worldwide. The company's Q.PLUS monocrystalline and polycrystalline photovoltaic modules are rated as being the most efficient in the world.
Hanwha Q CELLS intends to continue investing and innovating in the solar technology in order to maintain its status as the global leader in solar energy solutions and is currently on track to produce and sell 13.5 GW of photovoltaic cells and modules by 2020.