Leadership
We are the Group. We were founded on the principle that businesses have a moral obligation to contribute to society and community.
This principle has guided us for more than half a century but it has always been our customers who have been the key to our success.
The problems, the needs and even the desires of our customers have continuously inspired us to innovate and develop complete solutions, not just products. We engage and listen to our customers; and this is how we're able to see the world as they do. And the world they see is the one we're committed to improving.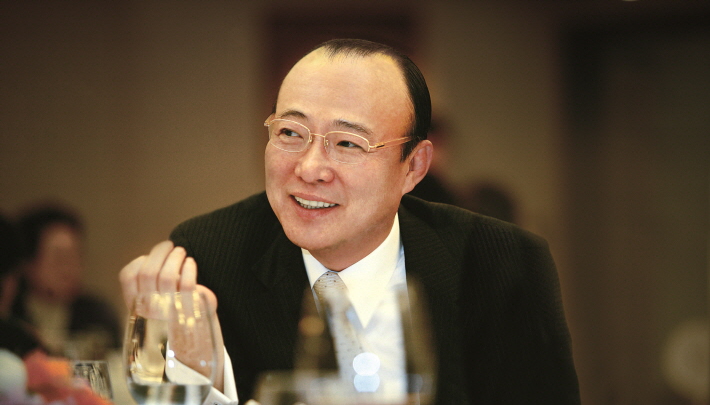 Our vision today is the latest expression of our commitment – to elevate the quality of life of everyone whose lives we touch. Hanwha is providing practical solutions to real-world challenges, from sustainable energy to affordable housing to wider access to financial services. Our vision is at the heart of our customer relationships and the energizing force behind our growth.
To achieve our vision, one strategy has been to increase synergies across our businesses and make focused investments in pivotal areas. This strategy would sharpen our competitive edge and as a global top-tier company, surpass our competitors.
Our strategy has already led to higher levels of performance. In 2015, the Hanwha Group achieved USD 53.09 billion in sales with USD 145.38 billion in assets, reflecting increases of more than 20 percent and 10 percent, respectively, over the previous year. All of our businesses gained momentum, propelling many to leadership in the South Korean market and top positions internationally.
The launch of Hanwha General Chemical and Hanwha Total Petrochemical in 2015 enabled Hanwha to take the lead in the South Korean petrochemical sector and, at the same time, join the ranks of the industry elites, globally. Backed by economies of scale, we continue to increase our dominance through innovation, value-based pricing, and stable supply.
Our world-class products in aerospace, energy, and industrial machinery are attracting partnerships with a growing number of enterprises worldwide. The acquisition of Hanwha Techwin and Hanwha Systems has elevated Hanwha to the top of South Korea's aerospace and mechatronics industries. And the launch of Hanwha Defense Systems advances our goal of global leadership in the same sector.
Hanwha's multiyear restoration project in postwar Iraq reached a milestone in 2015, with the value exceeding USD 10 billion for the Bismayah New City Project alone, plus additional business opportunities for more than 100 of our partner companies.
In the energy sector, Hanwha Q CELLS is now the number one solar cell manufacturer in the world. Recently, it signed a record-breaking 1.5GW solar module supply agreement with NextEra Energy Resources in the US. By expanding our production facilities around the world, Hanwha is ready to meet the growing customer demand for sustainable energy sources.
Our financial services platform is also driving growth and benefitting the people they serve. We're leveraging innovative financial technology and bringing greater financial opportunities to more people through partnerships, like Dianrong, China's leading peer-to-peer lending platform.
We are working to advance the common good. The Hanwha Happy Sunshine campaign improves the future for many through clean energy, and this year, it donated solar power equipment to help disadvantaged schools in China. In the US, Hanwha received the 2015 Award for Environmental Excellence for transforming environmentally compromised land into a source of clean energy for the American state of Indiana. In collaboration with the United Nations, the Hanwha Group also donated a photovoltaic (PV) plant to help mitigate the effects of drought and assist in rehabilitating land in the Baijitan National Nature Reserve of Lingwu City, China.
Hanwha has much to be proud of during the past year but it is to the future we look. We have our guiding vision and our strategy to become a global leader in all our principal markets. From building healthier communities to developing pioneering solutions, our efforts will be grounded by those we serve and whose perspectives that inspire us: our customers.
Chairman
Seung Youn Kim