Leadership
At , we continue to grow by building on trust and loyalty—the basis of our relationship with customers. At the same time, we're staying committed to our vision to improve the quality of life for everyone whose lives we touch. We're doing both to provide our customers with the highest possible value while building sustainable returns for our partners.

Our businesses in advanced chemicals, sustainable energy, aerospace, and financial services have been providing practical solutions to real-world challenges. In 2016, both our solutions along with the results of our investments in future businesses and advanced infrastructure have led to record revenues of more than USD 53.89 billion and resulted in more than USD 150.25 billion in assets. We also rose 50 places higher on the Fortune Global 500 Company list and still stayed highly competitive in every industry.
Our success can be attributed to our strategic response to rapid changes in customer needs, markets and industries. So when we saw change, we changed. We innovated and pivoted to develop differentiated solutions that were one step ahead. Hence, the results last year have been unprecedented.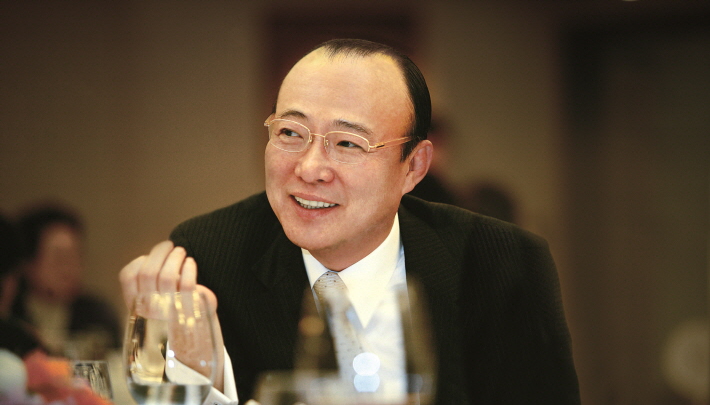 In 2016, Hanwha's chemical sector has developed environmentally friendly plasticizers and supplied parts for electric vehicles to GM. We improved economies of scale and became even more cost-competitive at our EVA production facility that is No. 1 in the world. And our lightweight composite materials for automobiles now hold 70 percent of the global market share.
In sustainable energy, we've been meeting the challenges of climate change head-on by increasing renewable energy efficiencies and capabilities of core cell and module technologies. We have achieved the world's largest 6.8GW cell production capacity and were recognized with EuPD Research's Top Brand PV Seal across 3 continents. And in the later part of 2016, Hanwha planted its sixth Solar Forest to combat deforestation in China.
In aerospace, we won supply contracts for aircraft engine parts for the second year, totaling more than USD 12 billion. We established a dedicated production line that leverages the industrial Internet to produce much higher product quality and manufacturing efficiency.
In financial services, Hanwha ranked first in size and second in new contract premiums among
15 overseas insurers in Zhejiang Province in 2016. In Korea, we completed an advanced customer management system that harnesses Big Data and AI efficiencies. And we participated in a $100 million Series A funding round of a world-renowned artificial intelligence startup.
These achievements in 2016 assures us of what we must do going forward.
Going forward, Hanwha businesses will focus on improving product quality and capacity with
cutting-edge technology and environmentally friendly materials to reach the levels that will lead the global markets.
We will continue to meet the changing needs of customers globally and meet their growing demands.
In today's age of super-connectivity, diverse products and digital convergent solutions are necessities.
We will continue our investments in energy, Fintech-based businesses, and the next industrial revolution. We will seamlessly connect people, digital networks, and machines across all disciplines, economies, and environments.
We will execute our strategies to pursue overseas market expansions with localization strategies and our competitiveness. We're not only expanding into key emerging markets but also growing in them as the leader.
The world is now in a state of uncertainty—changes are accelerated by technology and environmental changes are alarming. Our businesses are prepared to weather these challenges and even excel, despite them. And as we do, we won't lose sight of our responsibilities as corporate citizens. Most recently, we've provided free solar energy to social welfare, education, and public facilities in South Korea, China, the US, and Europe. We also provided a student educational program to help young people understand the environment and become ecologically sensitive. We are now installing dynamic energy capabilities on every continent and socially contributing to the culture and the arts. Worldwide, wherever our businesses are, we are investing in the communities around them and boosting their local economies.
We are working hard to seek stability and innovation today while taking on the challenges
for growth tomorrow. Join us.
Chairman
Seung Youn Kim