People at Hanwha

Andrew Anderson
Hanwha AzdelFacilities Engineer
My proudest moment was showing Hanwha
to the people who inspired and challenged
me to become an engineer in the first
place – my parents
Located in the historic state of Virginia, Hanwha Azdel, Inc. is a leading manufacturer of thermoplastic composite materials for interior and exterior applications, used widely throughout the automotive industry.
Having joined Hanwha Azdel as Shift Supervisor and Process Specialist, Andrew Anderson was initially tasked with taking charge of four production lines, which include quality control, maintenance and management of line personnel. Today, he is responsible from the design to implementation of new processes, equipment, and structures for the facility as a Facilities Engineer. His goal is to continually improve the processes, and the facility's overall capability to produce the next generation of advanced materials.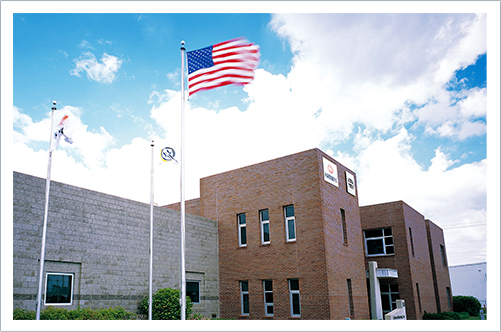 On top of his regular job, he is also responsible for giving tours to guests and visitors of the company's state-of-the-art facility. The proudest moment in Andrew's side gig as a tour guide of Hanwha Azdel came when he had the opportunity to host his parents, the very people who challenged and inspired him to be an engineer in the first place.
The camaraderie with his fellow colleagues was also a big motivator that kept Andrew working in Hanwha Azdel since 2010. The bond and relationship with his coworkers outside of work has helped promote stronger trust and cooperation at work, motivating everyone to accomplish more as a team. The valuable and rewarding work of creating the best-in-class materials that makes real world impact around the globe has also made Andrew proud to be part of the Hanwha Family.
Andrew subscribes to Hanwha's core values of integrity, dedication and challenge. As he works towards his personal career goal to eventually become the Lead Facilities Engineer, he and his team are dedicating themselves to the company and customers. Truly believing that his future lies with Hanwha, Andrew will continue to give back to the company in any way he can so that Hanwha can continue to flourish on the global stage.

More stories on people at

Hanwha