Hanwha Announces Hanwha Ocean Launch, Signaling New Era of Shipbuilding and Marine Energy Solutions
Hanwha has officially launched its latest affiliate, Hanwha Ocean, after successfully acquiring Daewoo Shipbuilding & Marine Engineering (DSME).
At an extraordinary shareholders' meeting, Hanwha Ocean appointed Hyek Woong Kwon as CEO alongside nine new board directors.
Hanwha Ocean will focus on producing advanced technology and solutions that drive sustainable change in the maritime industry.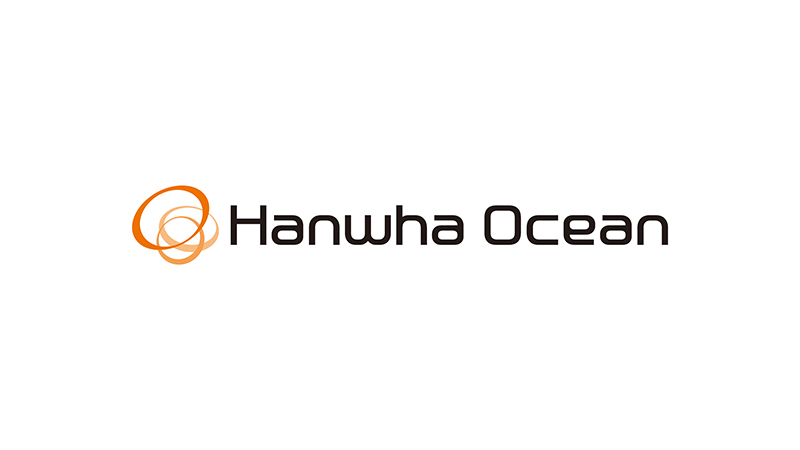 Hanwha announced the launch of its latest affiliate, Hanwha Ocean, as it looks to expand its footprint in global marine energy solutions and shipbuilding. This follows its successful acquisition of Daewoo Shipbuilding & Marine Engineering (DSME) and further strengthens its position as a comprehensive energy solutions provider.
At an extraordinary shareholders' meeting held on May 23, the shareholders voted in favor of all items on the agenda, launching the shipbuilder under the new name Hanwha Ocean Co., Ltd. The company appointed Hyek Woong Kwon as CEO alongside nine new board directors.
Five affiliates of Hanwha Group — Hanwha Aerospace, Hanwha Systems, Hanwha Impact Partners, and two subsidiaries of Hanwha Energy – became major shareholders of Hanwha Ocean, taking a combined stake of 49.3% through new shares worth 1.5 billion USD (2 trillion KRW).
"With their numerous strengths, the employees at Hanwha Ocean have built the company into a world-class leader at Okpo Bay, while Hanwha has a robust track record of delivering growth in key business areas by creating synergy and amplifying the strengths of newly acquired companies," said Hanwha Ocean CEO Hyek Woong Kwon. "Leveraging Hanwha Ocean's foundational culture of pursuing technological excellence, we aim to become a globally competitive company that delivers steady growth with a focus on sustainable and eco-friendly technology."
Vice Chairman of Hanwha Group Dong Kwan Kim expressed his support for Hanwha Ocean's rapid expansion and extension into overseas markets, encouraging Hanwha Ocean to grow into a leading marine energy solutions company through responsible management and advanced human resource development.
With the new launch, Hanwha Ocean will help expand Hanwha's green energy ecosystem by focusing on eco-friendly and digital technology. In addition to its unrivaled expertise in commercial ships such as LNG carriers, the company will continue to develop new low- and zero-carbon solutions that can power the energy transition. Furthermore, it will leverage Hanwha's strengths and expertise in transportation, materials, and energy to create new synergies and expand its markets.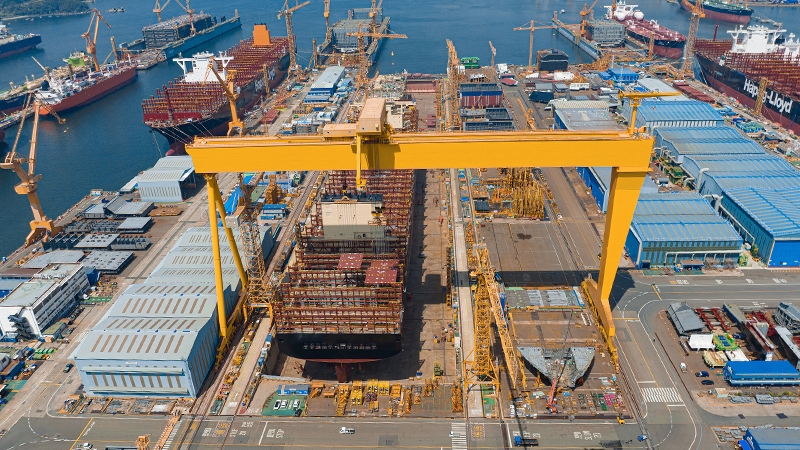 Hanwha Ocean
Hanwha Ocean is a leading global company with extensive expertise and experience in the shipbuilding and offshore industry. Boasting the world's most competitive LNG carriers built with eco-friendly and highly efficient technology, the company has continuously pioneered new businesses since 1973, producing a vast range of vessels, including commercial ships, drillships, and specialty ships. Hanwha Ocean will be at the forefront of pioneering advanced marine solutions for decarbonization and further expand Hanwha's green energy ecosystem to create positive, sustainable change throughout the world.

For more information, visit: www.hanwhaocean.com
Hanwha Group
Founded in 1952, Hanwha has grown quickly by anticipating and responding to changing business environments with a balanced business portfolio that includes energy & materials, aerospace, finance and retail & services. Our expertise and synergy in key areas have catapulted us into the seventh-largest business in South Korea and a Fortune Global 500 company. Hanwha continues to grow rapidly as we strive to pursue global leadership in all of our businesses. We are building a robust foundation for sustainable development and a brighter future for everyone.

For more information, visit: www.hanwha.com
Contact Us
Thank you for your interest in Hanwha.
Please contact us for your inquiries.
Email Us
Information Message
Please enter your email address.
Information Message
Please enter a correct email address.
Success
Keep an eye on your inbox for the latest stories from Hanwha.
Information Message
Your subscription request has already been processed. Thank you.