Hanwha Chemical Produces Next-generation Eco-friendly Plasticizers
Hanwha Chemical's new phthalate-free plasticizer poised to replace conventional plasticizers
Commercial production of Hanwha's plasticizer has begun at its 15,000-ton capacity plant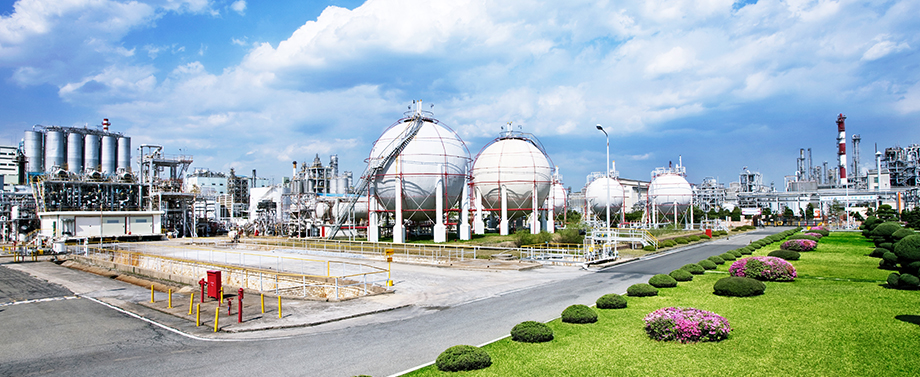 Hanwha Chemical is advancing into the next-generation eco-friendly plasticizer with the production of ECO-DEHCH (Diethylhexyl-cyclohexane), a phthalate-free premium plasticizer. At its plant located in the Ulsan Petrochemical Industry Complex, the annual production capacity is expected to be 15,000 tons.
Plasticizers are additives that soften and thereby improve the flexibility of plastics. However, the phthalate content in plasticizer is known to be toxic to humans. Therefore, its use is prohibited in wallpapers, flooring materials, toys and many other products. Dioctyl terephthalate (DOTP) plasticizers are used as an alternative, but done so at the expense of product quality.
The new eco-friendly plasticizer ECO-DEHCH from Hanwha, however, is not short on quality and it is safe for humans. Over the course of eight years of relentless R&D efforts and by developing its own technology, Hanwha Chemical has been able to produce a plasticizer that can combine with hydrogen and not use phthalate. The ECO-DEHCH has a high absorption rate that makes processing easier and when processing plastics, less material is used than using DOTP plasticizers. ECO-DEHCH also has high UV-stability and tolerance to cold, making its use perfect for outdoor products.
In 2014, Hanwha Chemical's ECO-DEHCH earned the New Excellent Technology (NET) certificate from the Korean Agency for Technology and Standards (KATS). It passed the safety test by the US Food and Drug Administration (FDA) for its use in plastic wraps, bottle caps, and other food-related products. It has also passed the toxicity test conducted at SGS, the world's leading verification and testing company, for its use in children's toys.
As the production of eco-friendly plasticizers require advanced technology, the barrier to entry is high and its key strengths and strong value proposition assures there is no concern for oversupply. The hydrogen-added plasticizer is currently being manufactured by only two companies in the world: BASF and EVONIK.
The current market size of conventional plasticizers is about $7.1 billion worldwide, but amid increasing regulations on the use of phthalate globally, eco-friendly plasticizers are replacing the conventional plasticizers in the market. The global market size of eco-friendly plasticizers is currently $1.3 billion, growing at a rate of more than 6 percent annually. Recognizing the opportunity, Hanwha Chemical has recently reorganized its business portfolio to shift its focus to high-value-added specialty chemicals and continue making inroads into chlorinated polyvinyl chloride (CPVC), hydrogenated petroleum resin, and other lucrative areas in the industry.
Hanwha Chemical
Established in 1965, Hanwha Chemical is a total solutions chemical company with streamlined production systems for polyethylene (PE), polyvinyl chloride (PVC), and chlor-alkali (CA). As South Korea's leading petrochemical company, we dominate the nation's chemical industry with high-quality PVC, CA, and linear low-density polyethylene (LLDPE) that we offer at competitive prices.

For more information, visit: hcc.hanwha.co.kr/en
Hanwha Group
Founded in 1952, Hanwha has grown quickly by anticipating and responding to changing business environments with a balanced business portfolio that includes energy & materials, aerospace, finance and retail & services. Our expertise and synergy in key areas have catapulted us into the seventh-largest business in South Korea and a Fortune Global 500 company. Hanwha continues to grow rapidly as we strive to pursue global leadership in all of our businesses. We are building a robust foundation for sustainable development and a brighter future for everyone.

For more information, visit: www.hanwha.com
Contact Us
Thank you for your interest in Hanwha.
Please contact us for your inquiries.
Email Us
Information Message
Please enter your email address.
Information Message
Please enter a correct email address.
Success
Keep an eye on your inbox for the latest stories from Hanwha.
Information Message
Your subscription request has already been processed. Thank you.