Hanwha Energy Wins Contract for 48 MW Solar Power Project in Malaysia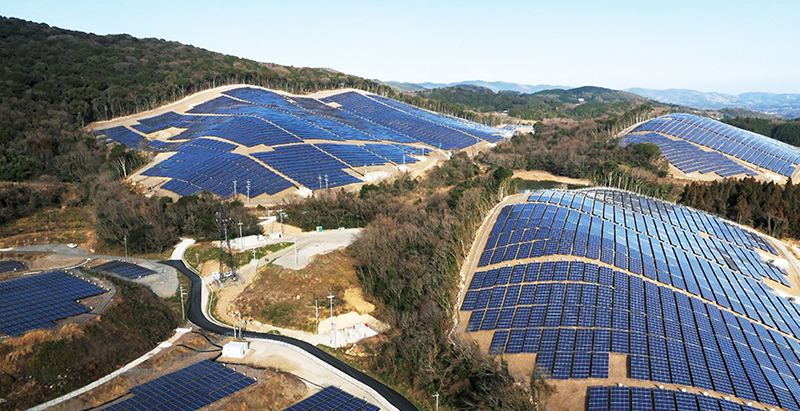 Hanwha Energy won its bid for the 2nd round of the Large Scale Solar project for Malaysia's National Electricity Board, in early December.
Having won the bid, Hanwha Energy will begin construction on a 48 MW solar power generation plant in Perlis, a region in the northwestern part of Peninsular Malaysia bordering Thailand. Construction is set to begin in July of 2019 while commercial production is expected to begin in October 2020. The plant will generate enough electricity to sustain 15,000 households.
The project is under the auspices of Malaysia's state power company TNB (Tenaga Nasional Berhad) as a private sector-led BOO (Build-Own-Operate) power generation project in which the contractor constructs then operates the facility to recoup initial investment costs. Hanwha Energy plans to establish an SPC (Special Purpose Company) with a local Malaysian partner to enter into a power purchasing contract with TNB. Hanwha Energy will directly oversee investment, financing, procurement of primary equipment, plant operations and management. Strong ROI is expected, over the course of operating the facility for the contracted 21 years.
The project marks the first time a Korean company has won a contract for a Malaysian state-led solar power project.
"This opportunity will serve as a model for how we will win new project bids in Malaysia and across the Southeast Asian solar energy market," said Shin Jiho, Executive Director of Hanwha Energy Solar Business Division.
The entire 48 MW high-quality photovoltaic modules will be supplied by Hanwha Q CELLS, demonstrating the synergy between Hanwha Group's solar power-related subsidiaries.
Hanwha Group acquired Germany's Q CELLS Gmbh in 2012 along with its solar cell factory located in Cyberjaya near Kuala Lumpur. The factory has since been used by Hanwha Q CELLS as its production center.
At the time of the acquisition, the factory was limited to producing 800 MW of solar power cells. After Hanwha Q CELLS' acquisition, the factory underwent a series of upgrades and can now produce 1.8 GW (enough electricity for approximately 2.5 million households). Hanwha Energy's achievement gained recognition by the State of Selangor
(the Malaysian government) by being selected among its list of "The Highest Investment by Foreign Companies" in 2016.
Hanwha Energy
Hanwha Energy is a comprehensive energy solutions provider that operates power plants in Korea and around the world with a focus on sustainability. Its diverse portfolio includes cogeneration plants, solar power plants, as well as the world's largest hydrogen fuel cell power plant, located in Korea's Daesan Industrial Complex. Hanwha Energy also acts as an independent power producer, offers operation and maintenance services, and is developing new energy storage systems and smart energy management solutions.

For more information, visit: hec.hanwha.co.kr/eng/enMain.do
Hanwha Group
Founded in 1952, Hanwha has grown quickly by anticipating and responding to changing business environments with a balanced business portfolio that includes energy & materials, aerospace, finance and retail & services. Our expertise and synergy in key areas have catapulted us into the seventh-largest business in South Korea and a Fortune Global 500 company. Hanwha continues to grow rapidly as we strive to pursue global leadership in all of our businesses. We are building a robust foundation for sustainable development and a brighter future for everyone.

For more information, visit: www.hanwha.com
Contact Us
Thank you for your interest in Hanwha.
Please contact us for your inquiries.
Email Us
Information Message
Please enter your email address.
Information Message
Please enter a correct email address.
Success
Keep an eye on your inbox for the latest stories from Hanwha.
Information Message
Your subscription request has already been processed. Thank you.