Hanwha Impact Invests in Gene Writing™ Pioneer Tessera Therapeutics to Drive the Future of Genetic Medicine
Hanwha Impact invested in U.S.-based, early-stage life sciences company Tessera Therapeutics during a recent Series C financing that attracted $300 million
Tessera's next-generation gene correction technology, Gene Writing™, promotes the development of more accurate and efficient gene therapeutics compared to existing technologies that utilize CRISPR/Cas9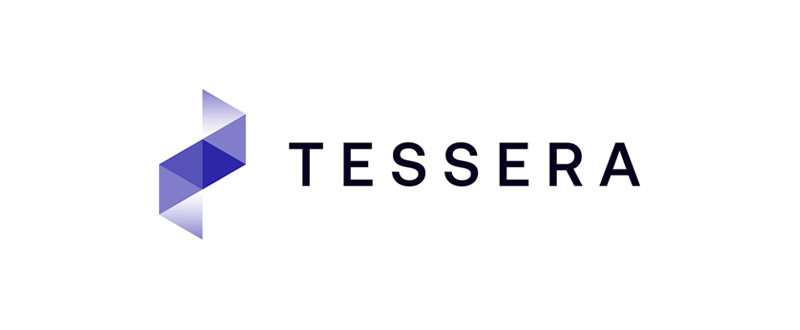 Hanwha Impact recently announced its investment in Tessera Therapeutics, an American life sciences company that is pioneering a new category of genome engineering technology and establishing a new field of genetic medicine. The company was founded in 2018 by Flagship Pioneering, the investor behind COVID-19 vaccine maker Moderna. Tessera recently secured $300 million in a Series C financing, the fourth stage of startup financing that focuses on scaling successful companies, where Hanwha Impact participated as an investor.
Tessera is known for its next-generation gene correction technology platform called Gene Writing™, which utilizes Mobile Genetic Elements (MGEs)¹ to overcome the limitations of existing technology. As the technology supports the design and testing of numerous natural and synthetic MGEs, Gene Writing™ is perceived to be more accurate and efficient than the existing gene correction techniques using CRISPR/Cas9².
By targeting DNA, the code of life and cause of genetic diseases, Gene Writing™ can write into or rewrite the genome to treat health conditions at their source. The company's technology can change base pairs, make small insertions or deletions, and integrate entire genes into the genome. Gene Writing™ could lead to a cure for all manner of genetic disorders, including those that are rare and currently untreatable with existing genetic technologies.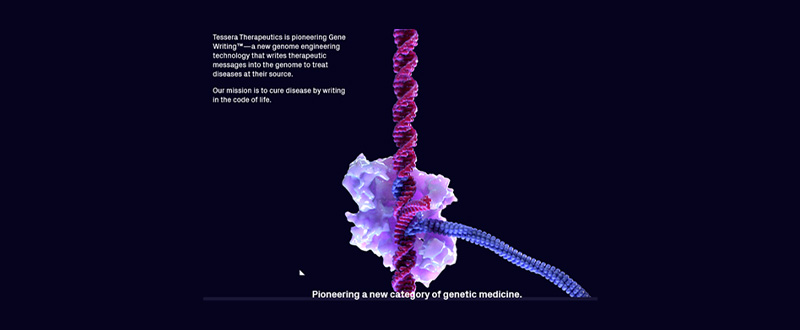 "Tessera's Gene Writing™ platform aims to develop a fundamentally different technology than conventional gene therapeutics," said Noubar Afeyan, the co-founder and chairman of Tessera and Moderna and the founder and CEO of Flagship Pioneering. "The funds raised this time will be used to realize the potential cure for genetic diseases."
In 2021, Hanwha Impact invested in Inari Agriculture, an AgTech firm utilizing gene-editing technology. Inari Agriculture uses Artificial Intelligence (AI) and gene editing to develop seeds that generate a smaller carbon footprint and increase yield by using 40% less water and fertilizer.
Hanwha Impact has a vision of making a positive impact on the globe and humanity for a sustainable future through technical innovation. Hanwha Impact plans to continue actively investing in companies and technologies like Tessera Therapeutics and Inari Agriculture that push the boundaries of what is possible with technology for a better, healthier tomorrow.
¹ Mobile Genetic Elements (MGEs), also called as transposons or "jumping genes," refer to a type of DNA sequence that can move around within a genome. Approximately 50% of the human genome and 90% of the plant genome are thought to be MGEs. This was first discovered by Barbara McClintock, a US cytogeneticist, in 1944 while observing the color changes of maize. She countered the traditional genetic theory that genes stayed fixed to chromosomes. Her contributions were recognized with a Nobel Prize in Physiology or Medicine in 1983.
² Clustered Regularly Interspaced Short Palindromic Repeats (CRISPR) is a family of short DNA sequences found in the genomes of prokaryotic organisms.
Hanwha Impact
Hanwha Impact is leading the charge for a net-zero future with low carbon, sustainable energy and innovative future-ready projects. A subsidiary of Hanwha Solutions, the company secures revolutionary technologies through a range of business development and open innovation via active mergers, acquisitions and strategic investments. Hanwha Impact aims to lead the Fourth Industrial Revolution through forward-thinking innovations in the fields of eco-friendly energy, technology convergence, mobility, and aerospace.

For more information, visit: www.hanwhaimpact.com
Tessera Therapeutics
Tessera Therapeutics is pioneering Gene Writing™ technology, which consists of multiple technology platforms designed to offer scientists and clinicians the ability to write therapeutic messages into the human genome, thereby curing diseases at their source. The Gene Writing platform allows the correction of single nucleotides, the deletion or insertion of short sequences of DNA, and the writing of entire genes into the genome, offering the potential for a new category of genetic medicines with broad applications both in vivo and ex vivo. Tessera Therapeutics was founded by Flagship Pioneering in 2018, a life sciences innovation enterprise that conceives, resources and develops first-in-category companies to transform human health and sustainability.

For more information, visit: www.tesseratherapeutics.com

Contact Us
Thank you for your interest in Hanwha.
Please contact us for your inquiries.
Email Us
Information Message
Please enter your email address.
Information Message
Please enter a correct email address.
Success
Keep an eye on your inbox for the latest stories from Hanwha.
Information Message
Your subscription request has already been processed. Thank you.