Hanwha Q CELLS Korea Announces Large-scale Solar Plant Deals in India and Philippines
50 MW solar plant in Andhra Pradesh, India, due to be completed by January 2016
EP service for 28.6 MW solar plant to be built in Digos, Philippines
Stronger presence in Asia's emerging countries by building local competitiveness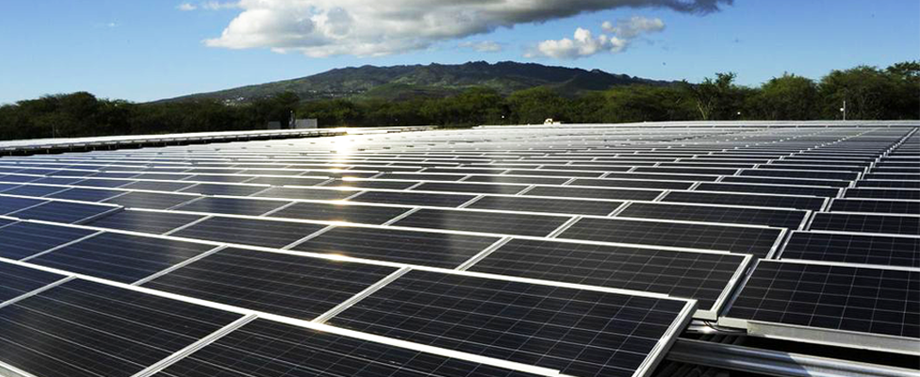 [August 12, 2015] Hanwha Q CELLS Korea signed a module supply deal as part of an investment in a 50 MW solar power plant in India, which has recently emerged as a lucrative downstream market for solar players. The company also agreed on delivering an engineering and procurement (EP) project for a 28.6 MW solar plant in the Philippines. The two projects signal the start of the company's strategic move into Asia's emerging markets.
Hanwha Q CELLS Korea joined hands with India's solar company Azure Power to establish a joint venture in India and invest in the construction of a 50 MW solar plant in the provincial state Andhra Pradesh located in the central part of India. Electricity generated in this plant will be enough to be supplied to about 80,000 people, or 18,000 households annually. The company plans to break ground in October and complete the installation by January 2016, upon which commercial operation will begin.
In a separate agreement, Hanwha Q CELLS Korea also came together with a Belgian renewable energy company and project owner Enfinity Philippines Renewable Resources Fourth Inc. to deliver engineering and procurement (EP) service for a 28.6 MW solar plant to be built in Digos, a city located in the southern part of Philippines' Mindanao. Upon completion, the plant will generate 40 GWh of electricity every year for local consumption, equivalent to one-year supply for 9,000 households. The construction in Digos takes a phased-in approach and is scheduled to be completed in the first quarter of 2016.
"We see growth potential in India and the Philippines going forward. The two important deals concluded in these markets demonstrate that we are getting into our strides in tapping into overseas downstream markets. We plan to focus our capabilities in the emerging solar markets in the Asia Pacific to continuously expand our share in the region," Kim Ik-pyo, the head of Business Development Team at Hanwha Q CELLS Korea, said.
India's interest in solar industry is well demonstrated through its announced plan to install 100 GW of solar PV capacity by 2020. The Philippines relies heavily on coal and natural gas generation and imports most of its fossil fuels, making the country's electricity bill one of Asia's highest. As part of a long-term energy supply plan, the Philippines government plans to expand solar generation to reduce energy imports and resolve shortages in energy supply.
Hanwha Q CELLS Korea is a global solar leader specializing in downstream business. The two downstream projects in India and the Philippines allows the company to expand its existing business portfolio focused on the domestic market and Japan to emerging markets in Asia and reinforce its status as the world's top-raking solar company.
Hanwha Q CELLS Korea
Founded in April 2011, Hanwha Q CELLS Korea is an affiliate of Hanwha Group. Hanwha Q CELLS Korea operates production sites for state-of-the-art solar cells and modules in South Korea. Furthermore, Hanwha Q CELLS Korea is active in the solar downstream segment in the growing Korean solar market as well as countries in Asia and Europe. The company delivers integrated solar power plant solutions encompassing development, construction, and operation.

For more information, visit: www.hanwha.com/solar
Hanwha Group
Hanwha Group, founded in 1952, is one of the Top-Ten business enterprises in South Korea and a "FORTUNE Global 500" company. Hanwha Group has more than 85 domestic affiliates and over 380 global networks in three major sectors: manufacturing and construction, finance, and services and leisure. With more than 65 years track record of industrial leadership, Hanwha's manufacturing and construction businesses encompass a broad range of fields from chemicals & materials, aerospace & mechatronics, total solar energy solutions, and global construction. The finance network, covering insurance, asset management and securities, is the second largest non-bank financial group in South Korea. The services and leisure sector offers premium lifestyle services with retail and resort businesses.

For more information, visit: www.hanwha.com
Contact Us
Thank you for your interest in Hanwha.
Please contact us for your inquiries.
Email Us
Information Message
Please enter your email address.
Information Message
Please enter a correct email address.
Success
Keep an eye on your inbox for the latest stories from Hanwha.
Information Message
Your subscription request has already been processed. Thank you.