Hanwha Q CELLS Korea to Install Solar Panels at Gas Stations Across South Korea
Hanwha Q CELLS Korea signs MOU with KOSA, Dongwon EnC Corp., Dasstech Co., Ltd., and Jeonbuk Bank Ltd to develop solar-powered gas stations
Innovative project to utilize unused roof space of gas stations to potentially power households with renewable energy
Hanwha Q CELLS Korea recently inked a multi-party memorandum of understanding (MOU) in a landmark project to install solar panels across gas stations in South Korea. The project will see Hanwha Q CELLS Korea provide solar modules to members of the Korea Oil Station Association (KOSA), with Dasstech Co., Ltd. supplying the power inverters for efficient energy conversion. Dongwon EnC Corp. will manage the installation process, while Jeonbuk Bank Ltd is offering financial support for the project.
Hyun-Soo Cho, President and CEO of Hanwha Q CELLS Korea, was on hand at the signing ceremony to sign the MOU with Young-Hwa Lee, President of KOSA, Jun-Ho Kang, CEO of Dongwon EnC Corp., Jung-Yang Kum, Vice President of Dasstech Co., Ltd., and Gyeong-Sik Shim, Branch Manager of Jeonbuk Bank Ltd, for their involvement and investment to develop these solar-powered gas stations.
One of the main benefits of this project is that it helps to conserve land space usually required for solar panels by utilizing the unused space of a gas station's rooftop. The roofs of Korean gas stations are typically higher than those of adjacent structures, making them ideal for harnessing solar energy, and are also highly accessible for maintenance purposes. Another positive aspect and long-term potential of this project is that the solar energy can be used in a distributed generation system.
By installing solar panels, gas station owners will receive Renewable Energy Certification and up to 50% more benefits than if they only use conventional power sources. If all 13,000 gas stations in Korea are fitted with solar panels, they would be capable of generating 300MW of power, which can meet the electricity demands of about 90,000 local households every year. The installation cost for 300MW PV systems reach approximately 300 billion won.
Numerous companies abroad have embarked on similar projects to develop solar-powered gas stations. In 2016, French energy company Total S.A. invested $300 million with the goal of installing a total of 200MW of solar panels across 5,000 service stations worldwide over the next five years. The ENOC (Emirates National Oil Company) Group announced in 2017 that it will install solar panels at all its new gas stations, beginning with installations in Dubai.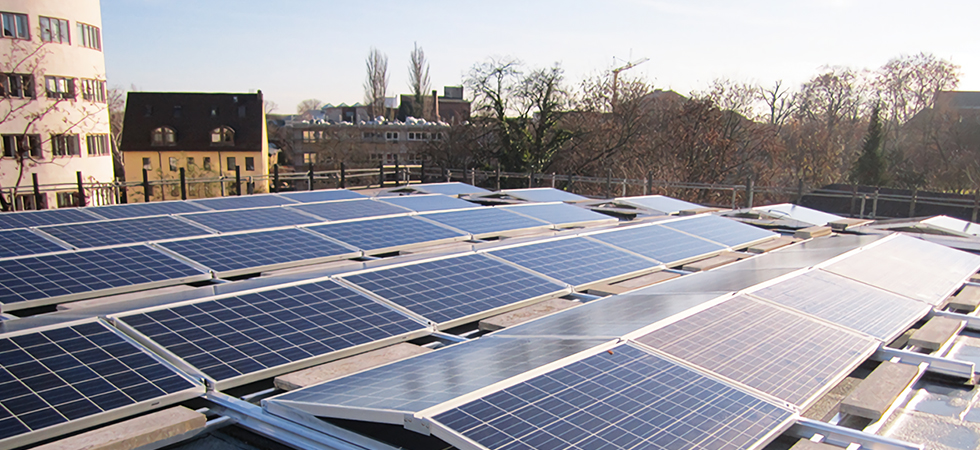 "This exciting project is part of Hanwha Q CELLS Korea's ongoing efforts to continue to increase the development of solar power generation and expand market demand," said Hyun-Soo Cho, President and CEO of Hanwha Q CELLS Korea. "Solar-powered gas stations are an interesting hybrid concept that combines solar energy with fossil fuels, illustrating how both energy sources can work side-by-side in a real business environment."
Hanwha Q CELLS Korea
Founded in April 2011, Hanwha Q CELLS Korea is an affiliate of Hanwha Group. Hanwha Q CELLS Korea operates production sites for state-of-the-art solar cells and modules in South Korea. Furthermore, Hanwha Q CELLS Korea is active in the solar downstream segment in the growing Korean solar market as well as countries in Asia and Europe. The company delivers integrated solar power plant solutions encompassing development, construction, and operation.

For more information, visit: www.hanwha.com/solar
Safe-Harbor Statement
This press release contains forward-looking statements. These statements constitute "forward-looking" statements within the meaning of Section 27A of the Securities Act of 1933, as amended, and Section 21E of the Securities Exchange Act of 1934, as amended, and as defined in the U.S. Private Securities Litigation Reform Act of 1995. These forward-looking statements can be identified by terminology such as "will," "expects," "anticipates," "future," "intends," "plans," "believes," "estimates" and similar statements. Among other things, the quotations from management in this press release and the Hanwha Q CELLS Korea' operations and business outlook, contain forward-looking statements. Such statements involve certain risks and uncertainties that could cause actual results to differ materially from those expressed in or suggested by the forward-looking statements. Except as required by law, Hanwha Q CELLS Korea does not undertake any obligation to update or revise any forward-looking statements, whether as a result of new information, future events or otherwise.

Contact Us
Thank you for your interest in Hanwha.
Please contact us for your inquiries.
Email Us
Information Message
Please enter your email address.
Information Message
Please enter a correct email address.
Success
Keep an eye on your inbox for the latest stories from Hanwha.
Information Message
Your subscription request has already been processed. Thank you.