Hanwha Q CELLS Wins Life & Living Award 2020 as Germany's Most Popular Solar Technology Provider
Hanwha Q CELLS ranked first out of 11 solar brands based on German consumers' overall satisfaction with the brand, likelihood of recommending the brand to others, and willingness to choose the brand again
Solar technology, a new category at this year's Life & Living Awards, has become a major consumer product segment in Germany, where there is strong interest in sustainable energy
Hanwha Q CELLS, a total energy solutions provider in solar cell and modules, energy storage, downstream project business, and energy retail, recently received the top prize in the solar technology category at the Life & Living Awards 2020 ceremony in Germany. Presented by n-tv, a German news channel, and the German Institute for Service Quality, this year's awards honored companies in 41 different industry sectors. In the solar technology category, 11 well-known solar brands in the home consumer market were evaluated on consumers' overall satisfaction with their purchases, willingness to recommend their chosen brand to others, and likelihood of purchasing that brand again. Hanwha Q CELLS received top marks — in overall consumer satisfaction and likelihood of consumers purchasing again — to win the solar technology category. In earning the n-tv award, Hanwha Q CELLS has burnished its reputation for excellence and high-quality products, enabling it to expand into the home consumer market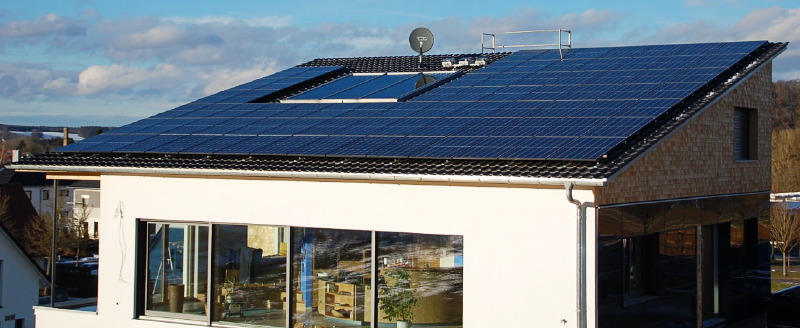 First held in 2018, the Life & Living Awards is a major event in which company reputations in the business-to-consumer (B2C) market are measured. Award winners are determined by ratings and feedback provided by more than 40,000 German consumers. While the overall number of categories dropped from 53 to 41, solar technology was a new category at this year's awards. The addition reflects an increasing interest in environmentally friendly energy among consumers in Germany, Europe's largest solar energy market with 4 gigawatts (GW) of new solar module installations in 2019.
Hanwha Q CELLS' success at the awards reflects long-standing consumer trust of its product quality and customer service. The company, which took the German solar module market crown in 2018, maintains quality excellence by putting its products through rigorous in-house testing that is two-to-three times tougher than International Electrotechnical Commission standards. Based on its brand recognition and leading market penetration, Hanwha Q CELLS has been awarded seven consecutive Top Brand PV Seals in Europe and five consecutive Top Brand PV Seals in Australia by EuPD Research, a market research institute.
"This award is the result of Hanwha Q CELLS' commitment to continuous research and development," said Hee Cheul (Charles) Kim, CEO of Hanwha Q CELLS. "Based on our brand's ability to meet the high product quality standards of German consumers, we will transform ourselves to become a total energy solutions provider that delivers a variety of services to our customers."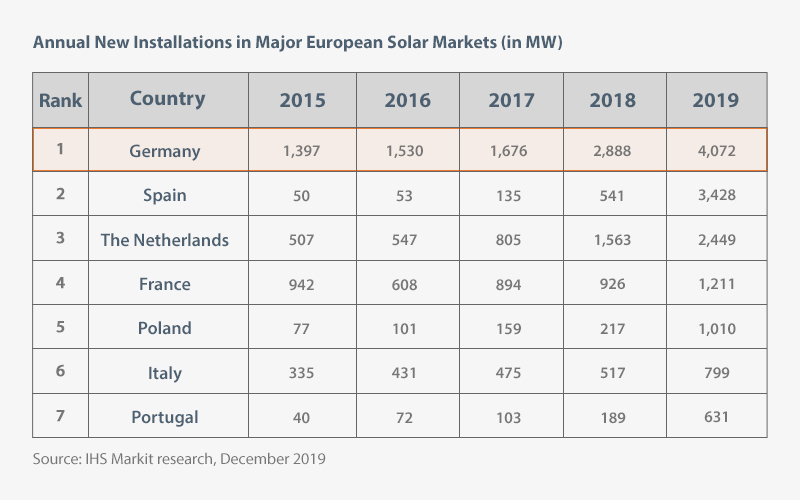 Hanwha Qcells
Hanwha Qcells (Hanwha Solutions Qcells division) is one of the world's leading clean energy companies, recognized for its established reputation as a manufacturer of high-performance, high-quality solar cells, and modules, a portfolio of intelligent storage systems, and a growing international pipeline of large-scale renewable energy projects. Hanwha Qcells also provides renewable electricity retail services and packages to end customers the world over. The company is headquartered in Seoul, South Korea (Global Executive HQ) and Thalheim, Germany (Technology & Innovation HQ) with its diverse international manufacturing facilities in the U.S., Malaysia, China, and South Korea. Hanwha Qcells strives to offer Completely Clean Energy through the full spectrum of photovoltaic products, storage solutions, renewable electricity contracting, and large-scale solar power plants. Through its growing global business network spanning Europe, North America, Asia, South America, Africa, and the Middle East, Hanwha Qcells provides excellent services and long-term partnerships to its customers in the utility, commercial, governmental, and residential markets.

For more information, visit: www.qcells.com/us/
Safe-Harbor Statement
This press release contains forward-looking statements. These forward-looking statements can be identified by terminology such as "will," "expects," "anticipates," "future," "intends," "plans," "believes," "estimates" and similar statements. Among other things, the quotations from management in this press release and Hanwha Q CELLS' operations and business outlook, contain forward-looking statements. Such statements involve certain risks and uncertainties that could cause actual results to differ materially from those expressed in or suggested by the forward-looking statements. Except as required by law, Hanwha Q CELLS does not undertake any obligation to update or revise any forward-looking statements, whether as a result of new information, future events or otherwise.

Contact Us
Thank you for your interest in Hanwha.
Please contact us for your inquiries.
Email Us
Information Message
Please enter your email address.
Information Message
Please enter a correct email address.
Success
Keep an eye on your inbox for the latest stories from Hanwha.
Information Message
Your subscription request has already been processed. Thank you.