Hanwha Total Petrochemical Awarded
"World Class Product of Korea" for the
4th Consecutive Year
High Isotactic Polypropylene (HIPP) is named a World Class Product of Korea
HIPP dominates the global market for heat resistant polypropylene with 60% market share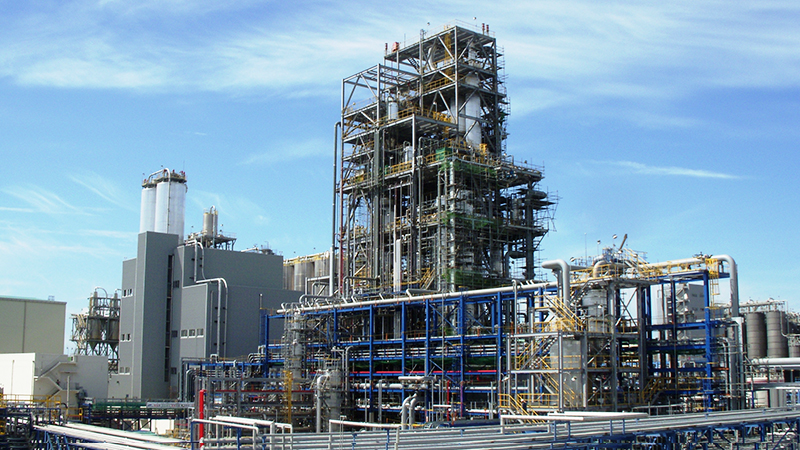 Hanwha Total Petrochemical's High Isotactic Polypropylene (HIPP) for Electronic Application was designated as 2018's World Class Product of Korea by the Korea Trade and Investment Promotion Agency (KOTRA).
The World Class Product title is given only to select Korean products that are either among the top 5 in their industry worldwide or hold at least 5% of global market share with at least USD 50 million in sales or USD 5 million in exports annually.
Last year, HIPP was the world's number one heat resistant polypropylene product, making up more than 60% of the 140,000 tons of heat resistant polypropylene shipped annually.
This is the fourth consecutive year that a Hanwha Total Petrochemical Company's product was selected as a World Class Product of Korea. HIPP is the firm's fifth World Class Product and Hanwha Group's eighth.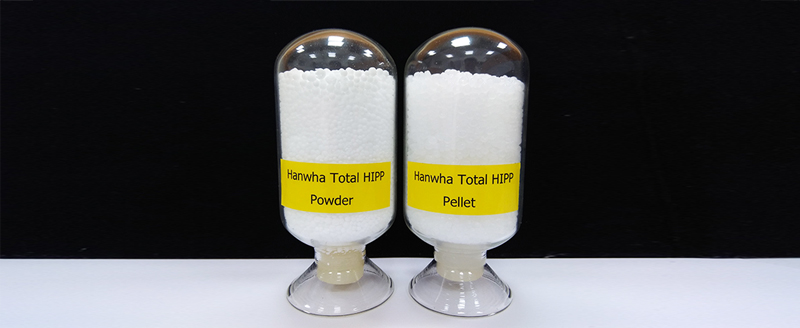 HIPP is considered to be the world's gold standard for plastic used in electronics because of its superior product quality and brand recognition. HIPP is a versatile synthetic plastic that uses its own catalyst and polymerization process technology. As a result, HIPP has the world's best-in-class rigidity, shock resistance, and heat resistance. It is used in a wide variety of electronics that require long-term thermal stability including household appliances such as steam cleaners, coffee makers, air fryers, and more.
HIPP is an environmentally friendly material that does not contain harmful ingredients like lead, mercury, or cadmium, making it a popular alternative to materials like ABS and PVC. And because it is safer, the global HIPP market size for electronic applications is expected to increase and reach 1.14 million tons annually.
"Our work does not stop here. We will focus on R&D to come up with new manufacturing processes," says a Hanwha Total Petrochemical spokesperson. "This way, we will continue to produce world-class products and accelerate our growth in the global high-end plastics market with our superior technology and product quality."
Hanwha TotalEnergies Petrochemical
Since its founding in 1988, Hanwha Total Petrochemical has led the growth of the petrochemical business in South Korea through technology innovations and market expansion strategy. In 2003, Hanwha Total Petrochemical set out to build a foundation to become a global chemical and energy company. The company executed its plan by forming a joint venture with the Total Group, a major French company in the energy and chemical industry. Since then, and after becoming a Hanwha affiliate, Hanwha Total Petrochemical has achieved a record-breaking financial performance.

For more information, visit: www.hanwha-total.com/en
Hanwha Group
Founded in 1952, Hanwha has grown quickly by anticipating and responding to changing business environments with a balanced business portfolio that includes energy & materials, aerospace, finance and retail & services. Our expertise and synergy in key areas have catapulted us into the seventh-largest business in South Korea and a Fortune Global 500 company. Hanwha continues to grow rapidly as we strive to pursue global leadership in all of our businesses. We are building a robust foundation for sustainable development and a brighter future for everyone.

For more information, visit: www.hanwha.com
Contact Us
Thank you for your interest in Hanwha.
Please contact us for your inquiries.
Email Us
Information Message
Please enter your email address.
Information Message
Please enter a correct email address.
Success
Keep an eye on your inbox for the latest stories from Hanwha.
Information Message
Your subscription request has already been processed. Thank you.