Hanwha Total Petrochemical Readies New Production Line for Advanced Plastics
New $331 million investment to add new ADL(Advanced Double Loop) production process to boost annual production of high value-added plastic products
Shifting focus to manufacture a wider range of advanced products for diverse customer needs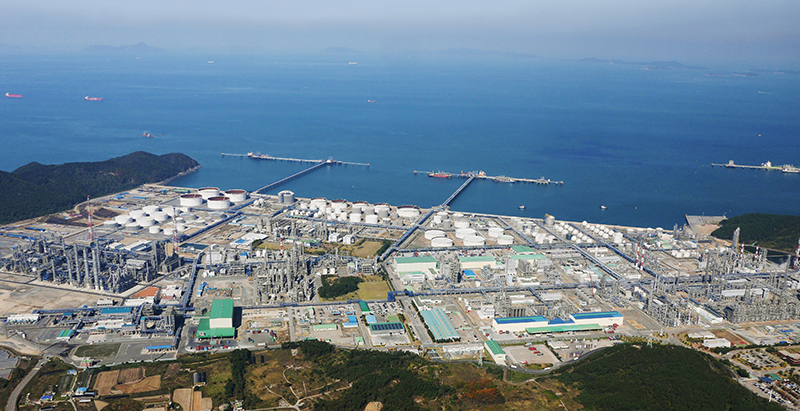 [December 11, 2017] Hanwha Total Petrochemical announced its plans for a factory expansion to strengthen the company's synthetic resin business.
 
On December 11th, Hanwha Total Petrochemical approved $331 million¹ to build a new production facility in Daesan, S. Korea to increase its polyethylene (PE) production. The project is slated for completion in late 2019. Once complete, Hanwha Total Petrochemical will be able to increases its annual PE production capacity by 400,000 tons from its current 720,000 tons to 1.12 million tons. The increase represents not only an overall change to capacity but also a pivot for the company to manufacture a greater range of high value-added advanced plastic products.
 
The production facility will adopt a new a production method called ADL to manufacture advanced PE products as part of Hanwha Total Petrochemical's plans to reorganize its synthetic resin business to focus on high value-added plastics.
 
As the name implies, ADL or Advanced Double Loop is a process that uses two catalysts and two successive loop reactors to produce a wide spectrum of high value-added products with diverse specifications. One example is advanced mPE used in pipes and fuel tanks. Metallocene Polyethylene (mPE) requires metallocene catalysts to produce advanced plastic that possesses greater rigidity and transparency. Another example is HDPE, an advanced plastic used to manufacture a variety of films, plastic containers and other plastic-based products.
 
The new production line will also enable the catalyst to be switched in less than 24 hours, reducing the time needed to prepare the line to produce different grade of plastic. A single extruder can be used to manufacture products of a wide range of colors in addition to transparent plastics, allowing production to respond nimbly to changing customer needs and demands.
¹ Currency is converted into US dollars using an exchange rate of USD 1 = KRW 1,092
Hanwha Total Petrochemical
Since its founding in 1988, Hanwha Total Petrochemical has tirelessly led South Korea's petrochemical industry with technology innovations and global expansion. In a 2003 joint venture with the Total Group, a major French energy and chemical company, we formed a global energy and chemical company, a strong platform for growth. After becoming a Hanwha affiliate in 2015, we achieved a record-breaking business performance.

For more information, visit: www.hanwha-total.com/EN
Hanwha Group
Hanwha Group, founded in 1952, is one of the Top-Ten business enterprises in South Korea and a "FORTUNE Global 500" company. Hanwha Group has 61 domestic affiliates and 325 global networks in three major sectors: manufacturing and construction, finance, and services and leisure. With more than 65 years track record of industrial leadership, Hanwha's manufacturing and construction businesses encompass a broad range of fields from chemicals & materials, aerospace & mechatronics, total solar energy solutions, and global construction. The finance network, covering insurance, asset management and securities, is the second largest non-bank financial group in South Korea. The services and leisure sector offers premium lifestyle services with retail and resort businesses.

For more information, visit: www.hanwha.com
Contact Us
Thank you for your interest in Hanwha.
Please contact us for your inquiries.
Email Us
Information Message
Please enter your email address.
Information Message
Please enter a correct email address.
Information Message
Thank you for your newsletter subscription.
Your email account has been successfully registered.