Hanwha Group's Petrochemical Business Aims
to Become a Global Leader
Samsung General Chemicals rebadged as Hanwha General Chemical, Samsung Total Petrochemicals as Hanwha Total Petrochemical
Company sets a goal to become Korea's no.1 and one of the world's top five through full commitment and intensive investment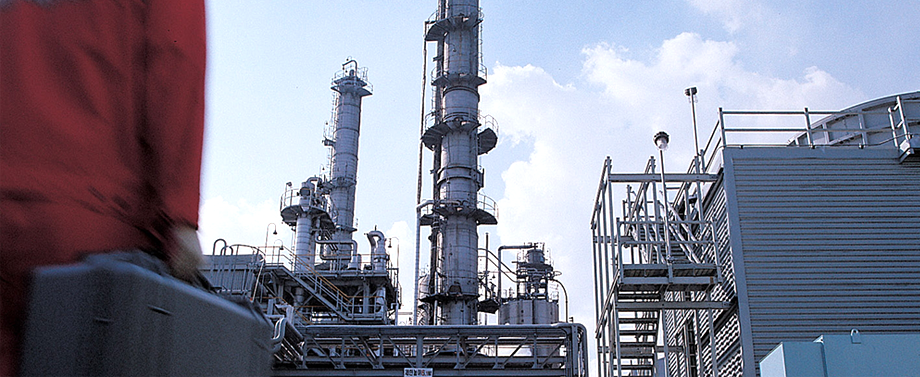 [April 30, 2015] Hanwha Group (Chairman Seung Youn Kim) completed the acquisition of the management rights of two of the four Samsung subsidiaries that have been in the process of being merged with the company since late 2014, Samsung General Chemicals and Samsung Total Petrochemicals (acquired shares: Samsung General Chemicals, 57.6%; Samsung Total Petrochemicals, 50%), re-launching the two companies as Hanwha Group subsidiaries.
Samsung General Chemicals and Samsung Total Petrochemicals each held an extraordinary general meeting on the 30th and resolved to change the names of the companies to Hanwha General Chemical and Hanwha Total Petrochemical, respectively.
Hong Jin-soo, CFO of Samsung General Chemicals, and Hee Cheul Kim, head of the Hanwha Group petrochemical division PMI taskforce, were appointed as the new CEOs of Hanwha General Chemical. CEO Hee Cheul Kim was appointed as the new CEO of Hanwha Total Petrochemical.
CEO Hong will be in charge of overseas business operations of Hanwha General Chemical, while CEO Kim will be charged with the task of maximizing the synergy and efficiency between Hanwha General Chemical and Hanwha Total Petrochemical.
Chairman Seung Youn Kim stated, in his New Year's address, that "Hanwha has focused on strengthening fundamental competitive capabilities as part of a proactive response that looks several decades into the future. Our goal is to focus on the businesses we know best to boost Hanwha Group's core capabilities to world-class levels."
Hanwha's strategy is to ensure that the petrochemical business, the core business that drove the group's growth during the past 60 years, will continue to be developed as the representative business of both Hanwha Group and Korea. With Hanwha General Chemical and Hanwha Total Petrochemical newly on board Hanwha Group's petrochemical business now ranks first in Korea, and the company is fully committed to reaching its goal of making the petrochemical business one of the world's "top five".
Hanwha Group expects to be able to maximize the synergy of the new acquisitions by integrating the advanced operational know-how of Hanwha General Chemical and Hanwha Total Petrochemical with the competitive capabilities of the group's existing petrochemical businesses, Hanwha Chemical and Yeochun NCC. The addition of Hanwha General Chemical and Hanwha Total Petrochemical will increase Hanwha Group's sales in the petrochemical business to approximately $17.5 billion, giving it the top spot in Korea's petrochemical industry. Production of ethylene, a basic ingredient material in petrochemical manufacturing, will also be boosted to 2.91 million tons, ranking the company 9th in the world and allowing it to further enhance its cost competitiveness.
Diversifying the company's feedstock portfolio to include naphtha, condensate and LPG will also allow Hanwha Group to arm itself with low-cost materials to prepare for competition with petrochemical firms in North America and the Middle East. Hanwha will be able to achieve a more stable operational environment by diversifying itself from its former focus on ethylene into a more diverse range of products that include not only polypropylene, para-xylene and styrene monomer but energy products such as diesel and aviation fuel as well.
CEO Hee Cheul Kim of Hanwha Total Petrochemical stated that "the full realization of the synergy between the chemical divisions of Hanwha Group will create powerful competitive capabilities," expressing his determination to "use the transformation to write a new and dynamic chapter in the group's history."
Hanwha Group
Hanwha Group, founded in 1952, is one of the Top-Ten business enterprises in South Korea and a "FORTUNE Global 500" company. Hanwha Group has more than 85 domestic affiliates and over 380 global networks in three major sectors: manufacturing and construction, finance, and services and leisure. With more than 65 years track record of industrial leadership, Hanwha's manufacturing and construction businesses encompass a broad range of fields from chemicals & materials, aerospace & mechatronics, total solar energy solutions, and global construction. The finance network, covering insurance, asset management and securities, is the second largest non-bank financial group in South Korea. The services and leisure sector offers premium lifestyle services with retail and resort businesses.

For more information, visit: www.hanwha.com
Contact Us
Thank you for your interest in Hanwha.
Please contact us for your inquiries.
Email Us
Information Message
Please enter your email address.
Information Message
Please enter a correct email address.
Success
Keep an eye on your inbox for the latest stories from Hanwha.
Information Message
Your subscription request has already been processed. Thank you.