Hanwha Q CELLS to Supply 141 MW of Solar Modules to a Major Multinational Company in India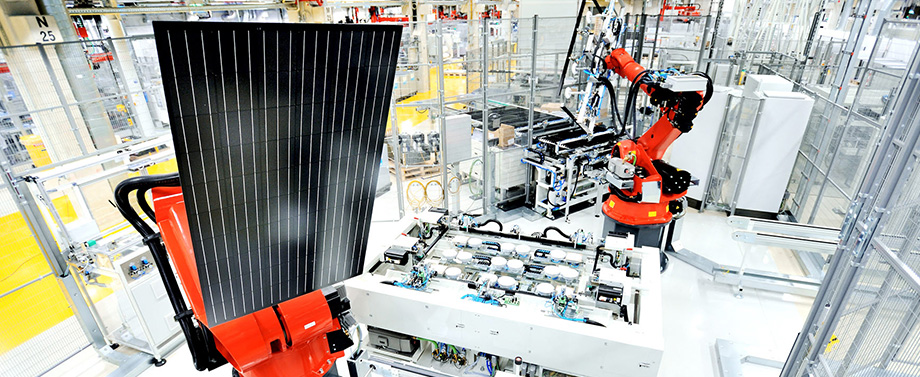 Hanwha Q CELLS has won a contract to supply 141 MW of photovoltaic modules to Mahindra Susten Pvt. Ltd. (MSPL), the new renewable energy subsidiary of India's Mahindra Group. This contract represents half of Mahindra Group's 280 MW solar power project.
The photovoltaic modules are Hanwha Solar-branded HSL72 manufactured by a Chinese production subsidiary of Hanwha Q CELLS and currently sold in over 30 countries around the world. The modules will be installed in the company's solar power projects in the Indian states of Gujarat, Tamil Nadu and Telangana.
The Mahindra Group was founded 71 years ago in 1945 as Mahindra & Mahindra to assemble Willys Jeeps in India. Today, it is India's sixth-largest multinational business group. The company has numerous subsidiaries in automobiles, aerospace, finance and commercial trade with a global presence in over 100 countries around the world. Mahindra is widely known in Korea as the company that acquired Ssangyong Motors in 2010.
Senior Vice President Kim Maeng-yoon, the head of Hanwha Q CELLS emerging market division, said that, "At 10.4%, the Mahindra Group holds the largest share of the Indian solar module design and construction market. Our contract with the Mahindra Group represents a solid step forward to solidify Hanwha Q CELLS' position in the Indian solar market." Hanwha Q CELLS forecasts total sales to exceed 600 MW this year, a threefold increase from 2015.
Prime Minister Narendra Modi recently announced plans to "generate a total of 100 GW in electricity through solar power by 2020." After signing a 50 MW photovoltaic module supply deal with the Adani Group earlier this year, Hanwha Q CELLS has followed suit with more large contracts in the region. These deals are part of Hanwha Q CELLS' efforts to expand in India's solar market.
Hanwha Qcells
Hanwha Qcells (Hanwha Solutions Qcells division) is one of the world's leading clean energy companies, recognized for its established reputation as a manufacturer of high-performance, high-quality solar cells, and modules, a portfolio of intelligent storage systems, and a growing international pipeline of large-scale renewable energy projects. Hanwha Qcells also provides renewable electricity retail services and packages to end customers the world over. The company is headquartered in Seoul, South Korea (Global Executive HQ) and Thalheim, Germany (Technology & Innovation HQ) with its diverse international manufacturing facilities in the U.S., Malaysia, China, and South Korea. Hanwha Qcells strives to offer Completely Clean Energy through the full spectrum of photovoltaic products, storage solutions, renewable electricity contracting, and large-scale solar power plants. Through its growing global business network spanning Europe, North America, Asia, South America, Africa, and the Middle East, Hanwha Qcells provides excellent services and long-term partnerships to its customers in the utility, commercial, governmental, and residential markets.

For more information, visit: www.qcells.com/us/
Hanwha Group
Founded in 1952, Hanwha has grown quickly by anticipating and responding to changing business environments with a balanced business portfolio that includes energy & materials, aerospace, finance and retail & services. Our expertise and synergy in key areas have catapulted us into the seventh-largest business in South Korea and a Fortune Global 500 company. Hanwha continues to grow rapidly as we strive to pursue global leadership in all of our businesses. We are building a robust foundation for sustainable development and a brighter future for everyone.

For more information, visit: www.hanwha.com
Contact Us
Thank you for your interest in Hanwha.
Please contact us for your inquiries.
Email Us
Information Message
Please enter your email address.
Information Message
Please enter a correct email address.
Success
Keep an eye on your inbox for the latest stories from Hanwha.
Information Message
Your subscription request has already been processed. Thank you.