Hanwha Q CELLS to Supply 141 MW of Solar Modules to a Major Multinational Company in India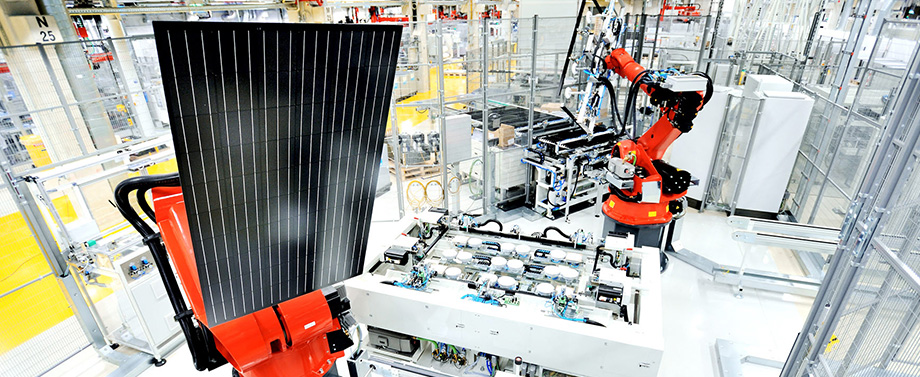 [November 09, 2016] Hanwha Q CELLS has won a contract to supply 141 MW of photovoltaic modules to Mahindra Susten Pvt. Ltd. (MSPL), the new renewable energy subsidiary of India's Mahindra Group. This contract represents half of Mahindra Group's 280 MW solar power project.
The photovoltaic modules are Hanwha Solar-branded HSL72 manufactured by a Chinese production subsidiary of Hanwha Q CELLS and currently sold in over 30 countries around the world. The modules will be installed in the company's solar power projects in the Indian states of Gujarat, Tamil Nadu and Telangana.
The Mahindra Group was founded 71 years ago in 1945 as Mahindra & Mahindra to assemble Willys Jeeps in India. Today, it is India's sixth-largest multinational business group. The company has numerous subsidiaries in automobiles, aerospace, finance and commercial trade with a global presence in over 100 countries around the world. Mahindra is widely known in Korea as the company that acquired Ssangyong Motors in 2010.
Senior Vice President Kim Maeng-yoon, the head of Hanwha Q CELLS emerging market division, said that, "At 10.4%, the Mahindra Group holds the largest share of the Indian solar module design and construction market. Our contract with the Mahindra Group represents a solid step forward to solidify Hanwha Q CELLS' position in the Indian solar market." Hanwha Q CELLS forecasts total sales to exceed 600 MW this year, a threefold increase from 2015.
Prime Minister Narendra Modi recently announced plans to "generate a total of 100 GW in electricity through solar power by 2020." After signing a 50 MW photovoltaic module supply deal with the Adani Group earlier this year, Hanwha Q CELLS has followed suit with more large contracts in the region. These deals are part of Hanwha Q CELLS' efforts to expand in India's solar market.
Hanwha Q CELLS
Hanwha Q CELLS Co., Ltd. (NASDAQ:HQCL) is a global leading photovoltaic manufacturer of high-performance, high-quality solar cells and modules. Headquartered in Seoul, South Korea, it has Technology and Innovation HQ in Thalheim, Germany and manufacturing facilities in Malaysia and China. Hanwha Q CELLS offers solar modules, photovoltaic systems solution and large-scale solar power plants. Through its growing global business network spanning North America, Asia, Europe, South America, and the Middle East, the company provides excellent services and long-term partnership to its customers in the utility, commercial, government and residential markets. Hanwha Q CELLS is a flagship company of Hanwha Group, a FORTUNE Global 500 firm and a Top 10 business enterprise in South Korea.

For more information, please visit: www.hanwha-qcells.com/en

Hanwha Group
Hanwha Group, founded in 1952, is one of the Top-Ten business enterprises in South Korea and a "FORTUNE Global 500" company. Hanwha Group has 61 domestic affiliates and 325 global networks in three major sectors: manufacturing and construction, finance, and services and leisure. With more than 65 years track record of industrial leadership, Hanwha's manufacturing and construction businesses encompass a broad range of fields from chemicals & materials, aerospace & mechatronics, total solar energy solutions, and global construction. The finance network, covering insurance, asset management and securities, is the second largest non-bank financial group in South Korea. The services and leisure sector offers premium lifestyle services with retail and resort businesses.

For more information, visit: www.hanwha.com
Contact Us
Thank you for your interest in Hanwha.
Please contact us for your inquiries.
Email Us
Information Message
Please enter your email address.
Information Message
Please enter a correct email address.
Information Message
Thank you for your newsletter subscription.
Your email account has been successfully registered.