Hanwha SolarOne Signs Memorandum of Understanding with Yantai Municipal Bureau of Commerce to Develop 100 MW of Distributed Generation Projects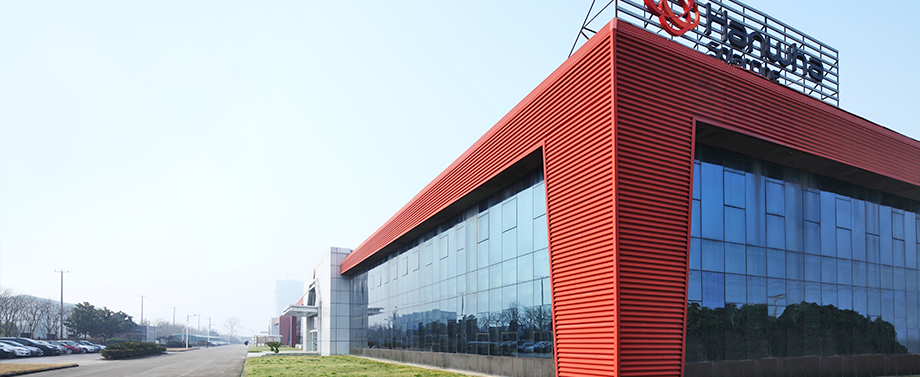 Hanwha SolarOne Co., Ltd. (the "Company", or "Hanwha SolarOne"), a top-10 global photovoltaic manufacturer of high-quality, cost-competitive solar modules, today announced it has signed a memorandum of understanding ("MOU") with Yantai Municipal Bureau of Commerce ("YMBC") to establish a long-term strategic partnership with the aim to develop distributed generation (DG) PV projects. Yantai is a major port city located in Shandong Province, China. YMBC will help secure rooftop space, facilitate project approval and grid connection, as well as aid with obtaining tax preferences and project financing. As part of the strategic partnership Hanwha SolarOne intends to develop, own and operate 100 MW of distributed generation projects in Yantai. The agreement is in place for five years with either party able to cancel with 90 day's notification.
Mr. Jay SEO, Chief Financial Officer of Hanwha SolarOne and head of Hanwha SolarOne's China business commented, "Hanwha SolarOne continues to make progress in establishing a downstream business in China. Through this partnership we have already identified rooftops that will accommodate approximately 8 MW of DG projects and are now in the process of securing permitting and Energy Management Contracts (EMC). We intend to use our own modules and perform the necessary EPC work for all projects under this MOU." Mr. Seo concluded, "The latest government initiatives are already having a meaningful impact on the acceleration of distributed generation projects in China and we feel we are ideally positioned to gain further traction in the market going forward."
For more information:
Paul Combs

V.P. of Investor Relations
Tel: +62 21 3852 1533
Hanwha SolarOne
Hanwha SolarOne Co., Ltd. (NASDAQ: HSOL) is one of the top 10 photovoltaic module manufacturers in the world, providing cost-competitive, high quality PV modules. It is a flagship company of Hanwha Group, one of the largest business enterprises in South Korea. Hanwha SolarOne serves the utility, commercial, government and residential markets through a growing network of third-party distributors, OEM manufacturers and system integrators. The company maintains a strong presence worldwide, with a global business network spanning Europe, North America, Asia, South America, Africa and the Middle East. As a responsible company committed to sustainability, Hanwha SolarOne is an active member of the PV Cycle take-back and recycling program.

For more information, visit: www.qcells.com/us/
Hanwha Group
Founded in 1952, Hanwha has grown quickly by anticipating and responding to changing business environments with a balanced business portfolio that includes energy & materials, aerospace, finance and retail & services. Our expertise and synergy in key areas have catapulted us into the seventh-largest business in South Korea and a Fortune Global 500 company. Hanwha continues to grow rapidly as we strive to pursue global leadership in all of our businesses. We are building a robust foundation for sustainable development and a brighter future for everyone.

For more information, visit: www.hanwha.com
Safe-Harbor Statement
This press release contains forward-looking statements. These statements constitute "forward-looking" statements within the meaning of Section 27A of the Securities Act of 1933, as amended, and Section 21E of the Securities Exchange Act of 1934, as amended, and as defined in the U.S. Private Securities Litigation Reform Act of 1995. Forward-looking statements involve inherent risks and uncertainties and actual results may differ materially from such estimates depending on future events and other changes in business climate and market conditions. Hanwha SolarOne disclaims any obligation to update or correct any forward-looking statements.

Contact Us
Thank you for your interest in Hanwha.
Please contact us for your inquiries.
Email Us
Information Message
Please enter your email address.
Information Message
Please enter a correct email address.
Success
Keep an eye on your inbox for the latest stories from Hanwha.
Information Message
Your subscription request has already been processed. Thank you.