Hanwha to Create New Solar Power Leader with Hanwha SolarOne and Q CELLS Merger
Creates world's largest solar cell manufacturer
Achieves global scale to drive competitiveness and expansion in key geographies
Unlocks revenue and cost synergies through combination of complementary businesses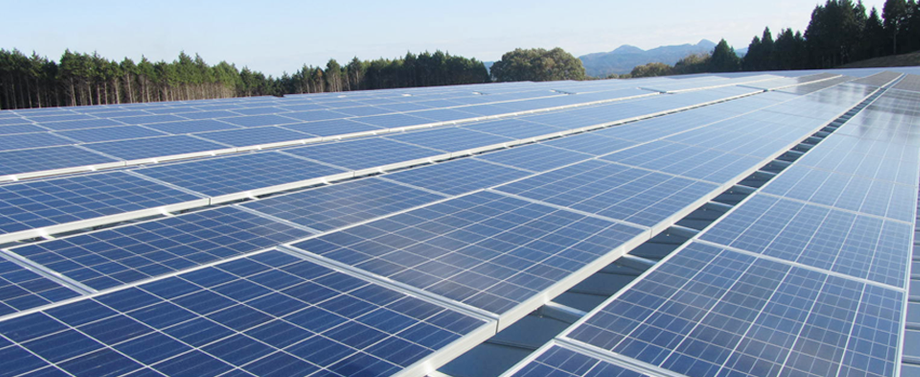 Hanwha SolarOne Co., Ltd. ("SolarOne") (NASDAQ: HSOL), Hanwha Solar Holdings Co., Ltd. ("HSH") and Hanwha Q CELLS Investment Co., Ltd. ("Q CELLS") announced today a definitive share purchase agreement to create a new global leader in solar power. The combined business will be the largest manufacturer of solar cells with capacity of 3.28 gigawatts and will have a broader international footprint covering the largest and fastest-growing solar markets in the world. Under the terms of the agreement, SolarOne will acquire 100% of the outstanding share capital of Q CELLS from its sole shareholder, HSH, in an all-stock transaction with an implied enterprise value of the combined company at approximately $2.0 billion based on the closing price of SolarOne's American depositary shares (each of which represents five ordinary shares of SolarOne) as quoted by NASDAQ on December 5, 2014 (the last trading day prior to this announcement). The transaction was approved by the board of directors of both companies and is expected to close in the first quarter of 2015, subject to shareholder and regulatory approvals.
Mr. Seong Woo Nam, chief executive officer of SolarOne, said, "The combination of SolarOne and Q CELLS creates a formidable global leader that is well positioned for long-term growth. Q CELLS brings industry-leading technology and R&D that can be leveraged across the combined product portfolio, and downstream expertise in development, EPC and project financing. At the same time, we plan to leverage SolarOne's cost-efficient module manufacturing base together with Q CELLS' industry-leading highly efficient and fully automated cell manufacturing knowhow to further improve the combined company's cost competitiveness. Our combined scale and optimized global footprint will strengthen our strategic and financial position and should enable us to accelerate growth in the most important solar markets and increase shareholder value."
Mr. Charles Kim, chief executive officer of Q CELLS, said, "Q CELLS' commitment to quality, technology, and innovation has enabled us to become one of the most respected solar companies with a world-renowned product reputation and downstream expertise. The merger with SolarOne creates a truly global platform that will provide us with a platform to achieve greater economies of scale and facilitate expansion into important solar markets including China. Together with SolarOne, we look forward to delivering superior solar solutions to our customers and growing our global leadership position."
SolarOne is currently one of the world's largest solar wafer, cell and module makers with operations and manufacturing centered in China and more than 7,500 employees across China, Germany and the United States. The business has a cell and module production capacity of 1.75 and 2.07 gigawatts, respectively, and serves customers in Japan, China, the United States, Korea, Canada, the United Kingdom, South Africa and Germany.
Acquired by Hanwha Group in 2012, Q CELLS is the largest supplier of photovoltaic product solutions in Europe (based on global shipments in 2014 year-to-date), and has almost 1,800 employees in Germany and Malaysia. The Q CELLS brand is widely recognized in the industry for its high quality solar cells and modules, system solutions and complete power plants, with a cell and module manufacturing capacity of 1.53 gigawatts and 130 megawatts, respectively. Q CELLS serves customers through its international sales network covering Germany, Malaysia, Japan, the United States, Korea, France, Chile and Australia. Q CELLS generated approximately $416.1 million in revenue based on unaudited IFRS financial information for the six months ended June 30, 2014.
Strategic Benefits of Combination
· Optimized Global Manufacturing Footprint: The combined company will have a strategically diversified manufacturing footprint that provides significant competitive advantage. Q CELLS brings award-winning technology and manufacturing from Germany with a highly efficient and fully automated manufacturing base in Malaysia that is not subject to US and EU anti-dumping policies. SolarOne brings a substantial manufacturing platform in China, with development of a new facility in Korea planned for 2015. This broad manufacturing presence is expected to provide greater supply chain flexibility and resilience, allowing the combined company to reduce production costs, improve supply chain efficiency and be well-positioned to navigate trade barriers.
· Complementary Market Positioning: The combined company will have stronger market positions in the key solar markets of the United States, China, Japan and Europe, with the opportunity to further solidify market share and enter new markets through an integrated sales and marketing platform.
· Expansion into Downstream: The combined company will expand into downstream initially leveraging 2.17 gigawatt global downstream pipeline (including 1.12 gigawatt pipeline under partnership with Hanwha-affiliated companies), of which 30% is in late stage and Q CELLS' more than 700 megawatt of project installation expertise since 2007.
· Premium Technology and R&D: The combined company plans to leverage Q CELLS premium technology and R&D processes to improve product performance and reliability, reduce system costs and drive increased overall return on investment for customers.
· Revenue, CAPEX / Financing and Cost Synergy Potential: The combination is expected to create significant cost synergies in supply chain and corporate operations, as well as efficiencies in capital expenditure spending and improved access to global capital markets with improved capital structure. Expansion of the downstream business and complementary market positions are expected to drive significant revenue synergies over time.
Based on the unaudited financial information for each of SolarOne and Q CELLS for the six months ended June 30, 2014 (and after adjusting for approximately $49 million of intercompany transactions), the total revenue for the two companies was approximately $733 million. More financial information for the combined companies will be provided in the shareholder circular, which SolarOne expects to be prepared and mailed to SolarOne's shareholders before the end of December 2014, which will also be filed with or furnished to the U.S. Securities and Exchange Commission.
Seong Woo Nam of SolarOne will lead the combined business as chairman and chief executive officer, DK Kim will serve as chief commercial officer, Jinseog Choi will serve as chief technology officer and Jay Seo will become chief financial officer. The combined company's executive headquarters will be located in Seoul, Korea, and its technology and innovation headquarters in Thalheim, Germany.
SolarOne's board of directors, acting upon the unanimous recommendation of the special committee (the "Special Committee") formed by its board of directors, approved the share purchase agreement for the transaction and resolved to recommend that SolarOne's shareholders vote to approve the transaction. The Special Committee, which is comprised solely of independent directors of SolarOne who are unaffiliated with Q CELLS, Hanwha Solar Holdings Co., Ltd. ("HSH"), Hanwha Chemical Corporation or any of the management members of SolarOne, negotiated the terms of the purchase agreement with the assistance of its financial and legal advisors.
According to the terms of the transaction, SolarOne will issue approximately 3.7 billion SolarOne ordinary shares (being the equivalent of approximately 740.2 million American depositary shares) to HSH in exchange for the transfer of 100% of the outstanding share capital of Q CELLS by HSH to SolarOne. The new shares to be issued by SolarOne to HSH in the transaction represent approximately 8.09 newly issued shares for each of SolarOne's currently outstanding shares on a fully diluted basis. If consummated, the transaction would result in HSH increasing its ownership of SolarOne from approximately 45.7% to approximately 94%, in consideration of HSH'S transfer of full ownership of Q CELLS to SolarOne. Based on SolarOne's December 5, 2014 closing share price, the implied equity value for Q CELLS is approximately $1.2 billion.
The transaction is subject to approval from SolarOne shareholders in addition to regulatory approvals and other customary closing conditions.
Credit Suisse is serving as financial adviser and Debevoise & Plimpton is serving as legal counsel to SolarOne. Citigroup is serving as financial adviser to Q CELLS and Paul Hastings is serving as legal counsel to Q CELLS and HSH. Houlihan Lokey is serving as financial adviser and O'Melveny & Myers LLP is serving as legal counsel to the Special Committee of SolarOne.
For more information:
For Investors

Paul Combs
VP of Investor Relations, SolarOne
Tel: + 86 21 3852-1533 / + 86 138-1612-2768
For Media

Chad Tendler
Edelman
Tel: +1 212 704-4498 / +1 917 868-6899
Email: chad.tendler@edelman.com
Management Commentary Webcast
In conjunction with this press release a pre-recorded call offering additional management commentary about the transaction and its benefits will be available to all investors from 07:00 EST. The pre-recorded remarks and related information can be accessed via webcast by visiting the investor information area on the company's website at http://investors.hanwha-solarone.com. Callers in the US may also dial 1 (855) 452 5696 and enter conference ID 42738354. International callers can access the pre-recorded management remarks by dialing +61 2 8199 0299 and entering conference ID 42738354.

Hanwha SolarOne
Hanwha SolarOne Co., Ltd. (NASDAQ: HSOL) is one of the top 10 photovoltaic module manufacturers in the world, providing cost-competitive, high quality PV modules. It is a flagship company of Hanwha Group, one of the largest business enterprises in South Korea. Hanwha SolarOne serves the utility, commercial, government and residential markets through a growing network of third-party distributors, OEM manufacturers and system integrators. The company maintains a strong presence worldwide, with a global business network spanning Europe, North America, Asia, South America, Africa and the Middle East. As a responsible company committed to sustainability, Hanwha SolarOne is an active member of the PV Cycle take-back and recycling program.

For more information, visit: www.qcells.com/us/
Hanwha Qcells
Hanwha Qcells (Hanwha Solutions Qcells division) is one of the world's leading clean energy companies, recognized for its established reputation as a manufacturer of high-performance, high-quality solar cells, and modules, a portfolio of intelligent storage systems, and a growing international pipeline of large-scale renewable energy projects. Hanwha Qcells also provides renewable electricity retail services and packages to end customers the world over. The company is headquartered in Seoul, South Korea (Global Executive HQ) and Thalheim, Germany (Technology & Innovation HQ) with its diverse international manufacturing facilities in the U.S., Malaysia, China, and South Korea. Hanwha Qcells strives to offer Completely Clean Energy through the full spectrum of photovoltaic products, storage solutions, renewable electricity contracting, and large-scale solar power plants. Through its growing global business network spanning Europe, North America, Asia, South America, Africa, and the Middle East, Hanwha Qcells provides excellent services and long-term partnerships to its customers in the utility, commercial, governmental, and residential markets.

For more information, visit: www.qcells.com/us/
Hanwha Group
Founded in 1952, Hanwha has grown quickly by anticipating and responding to changing business environments with a balanced business portfolio that includes energy & materials, aerospace, finance and retail & services. Our expertise and synergy in key areas have catapulted us into the seventh-largest business in South Korea and a Fortune Global 500 company. Hanwha continues to grow rapidly as we strive to pursue global leadership in all of our businesses. We are building a robust foundation for sustainable development and a brighter future for everyone.

For more information, visit: www.hanwha.com
Additional Information about the Transaction
The total revenue for SolarOne and Q CELLS for the six month period ended June 30, 2014 set out above does not constitute pro forma financial information and is not necessarily indicative of or intended to represent the results that would have been achieved had the transaction been consummated as of January 1, 2014 or that may be achieved in the future.

In connection with the transaction described in this announcement (the "Transaction"), SolarOne will furnish to the U.S. Securities and Exchange Commission (the "SEC") a report on Form 6-K regarding the Transaction, which will include as exhibits thereto the share purchase agreement, dated December 8, 2014, among SolarOne, Q CELLS and HSH and a new shareholder agreement, dated December 8, 2014, between SolarOne and HSH that will, upon consummation of the Transaction, replace and terminate the existing Shareholders Agreement, dated September 16, 2010, by and between SolarOne and HSH, as amended by Amendment No. 1, dated November 12, 2013. All parties desiring details regarding the Transaction are urged to review these documents, which will be available at the SEC's website (http://www.sec.gov).

In connection with the Transaction, SolarOne will prepare and mail a shareholder circular to its shareholders, which will be filed with or furnished to the SEC. INVESTORS AND SHAREHOLDERS ARE URGED TO READ CAREFULLY AND IN THEIR ENTIRETY THE SHAREHOLDER CIRCULAR AND OTHER MATERIALS FILED WITH OR FURNISHED TO THE SEC WHEN THEY BECOME AVAILABLE, AS THEY WILL CONTAIN IMPORTANT INFORMATION ABOUT THE TRANSACTION AND RELATED MATTERS. Investors and shareholders may obtain a free copy of the shareholder circular and other documents that SolarOne prepares and mails to its shareholders on SolarOne's website at www.hanwha-solarone.com. In addition, these documents can be obtained, without charge, by contacting SolarOne at the Investor Relations contact provided below.

This announcement is neither a solicitation of proxies, an offer to purchase nor a solicitation of an offer to sell any securities.

Safe-Harbor Statement
This press release contains forward-looking statements. These statements constitute "forward-looking" statements within the meaning of Section 27A of the Securities Act of 1933, as amended, and Section 21E of the Securities Exchange Act of 1934, as amended, and as defined in the U.S. Private Securities Litigation Reform Act of 1995. These forward-looking statements can be identified by terminology such as "will," "expects," "anticipates," "future," "intends," "plans," "believes," "estimates" and similar statements. Among other things, the quotations from management in this press release and SolarOne's operations and business outlook, contain forward-looking statements. Such statements involve certain risks and uncertainties that could cause actual results to differ materially from those in the forward-looking statements. These risks and uncertainties include, among others, the timing to consummate the Transaction; the risk that a condition to the closing of the Transaction may not be satisfied; the risk that shareholder and any required regulatory or other approvals for the Transaction are not obtained, are delayed or are subject to conditions that are not anticipated; the diversion of management time on Transaction-related issues; the ultimate timing, outcome and results of integrating the operations of SolarOne and Q CELLS; the risk that expected synergies and other benefits from the Transaction may not be realized; and the impact of any litigation and regulatory proceedings. Further information regarding these and other risks is included in SolarOne's filings with the SEC, including its annual report on Form 20-F. Except as required by law, SolarOne does not undertake any obligation to update any forward-looking statements, whether as a result of new information, future events or otherwise.

Contact Us
Thank you for your interest in Hanwha.
Please contact us for your inquiries.
Email Us
Information Message
Please enter your email address.
Information Message
Please enter a correct email address.
Success
Keep an eye on your inbox for the latest stories from Hanwha.
Information Message
Your subscription request has already been processed. Thank you.