PHOTON Module Yield Measurements 2013: Q.PRO is the Best Polycrystalline Solar Module in the Test
Q CELLS modules outperform competition in yield, power and quality; Hanwha Q CELLS is the number one poly module manufacturer in global
One-year outdoor test proves that Q.PRO modules have higher yields in reality than in simulation PVsyst
High performance & quality modules make for competitive LCOE (Levelized Cost of Electricity)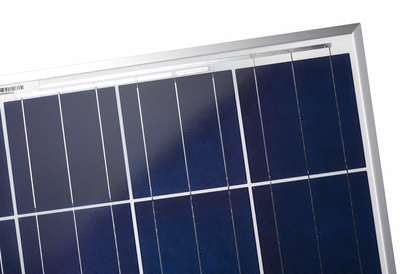 The Q.PRO solar modules from Q CELLS outperform their competition and come out as the No. 1 poly-crystalline module in the 2013 PHOTON module yield measurements. The company's second-generation modules (Q.PRO-G2) have been the top-performing poly-crystalline modules of 151 different PV modules from 119 manufacturers. The Q CELLS product was listed in fourth place in the overall list; however, the three top-ranked modules were based on mono-crystalline wafers. Hanwha Q CELLS is the number one poly module manufacturer in global. Moreover, Hanwha Q CELLS was the only European PV manufacturer amongst the tests' Top-Ten, demonstrating that the company's high quality and 'Engineered in Germany' strategy is paying off. PHOTON ranked the modules according to their yield, performance ratio, long-term stability and overall quality over a test period of one year. Indeed, the real-life test proved that the Q CELLS' modules yields of an energy producing PV plant are higher than in the simulation created by the software PVsyst.
Q.PRO-G2 solar modules achieve 93.3% performance ratio
While the 235 Wp Q.PRO-G2 solar module, which was reviewed by PHOTON, achieved an outstanding 93.3% performance ratio, today's customers of Hanwha Q CELLS can already benefit from the enhanced next generation of Q CELLS solar modules. With features like G3 solar modules and Q.ANTUM technology, Q CELLS modules guarantee even higher yields as well as improved reliability.
"The PHOTON measurement clearly shows that our modules and cells 'Engineered in Germany' convince not only our demanding customers, but also the strict independent PHOTON lab. Coming out of the test a clear No. 1 among poly modules proves that Hanwha Q CELLS doesn't only promise, but also delivers superior performance and quality", said Charles Kim, CEO of Hanwha Q CELLS. "With PHOTON using our second generation modules and us already being one generation further along, today Q CELLS modules offer even better yields and more competitive LCOE to PV customers.
One of the most stringent tests in Europe
The PHOTON test is considered one of the most stringent tests in Europe. The lab buys all modules itself and measures the yield year-round. Each module is flashed by the PHOTON Laboratory and stored outside to finish the initial degradation. The review started in 2005 in order to be able to gauge the long-term degradation. The test field is located in Aachen, Germany.
Hanwha Q CELLS showcases leading PV quality at PV EXPO in Tokyo
Hanwha Q CELLS will have a booth at the trade fair PV EXPO in Tokyo from Feb. 26 until Feb. 28, 2014. The booth number goes E41-48 where Hanwha Q CELLS showcases leading PV quality.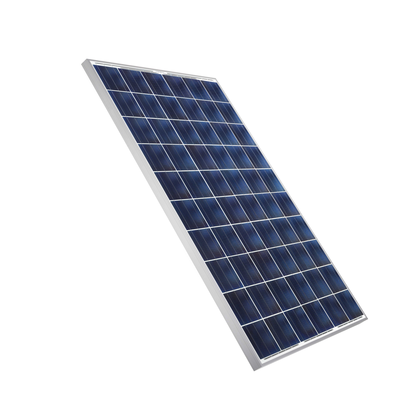 For more information:
Hanwha Q CELLS GmbH

Sonnenallee 17-21 06766 Bitterfeld-Wolfen
(OT Thalheim), Germany
Corporate Communications

Jochen Endle, Robert Reinsch
Tel: +49 (0)3494 6699 10121
Email: presse@q-cells.com
Executive Board

Hee Cheul Kim (CEO), Kye Chun Son (CFO),
Dr. Andreas von Zitzewitz (COO), Koo Yung Lee (CCO)
Hanwha Qcells
Hanwha Qcells (Hanwha Solutions Qcells division) is one of the world's leading clean energy companies, recognized for its established reputation as a manufacturer of high-performance, high-quality solar cells, and modules, a portfolio of intelligent storage systems, and a growing international pipeline of large-scale renewable energy projects. Hanwha Qcells also provides renewable electricity retail services and packages to end customers the world over. The company is headquartered in Seoul, South Korea (Global Executive HQ) and Thalheim, Germany (Technology & Innovation HQ) with its diverse international manufacturing facilities in the U.S., Malaysia, China, and South Korea. Hanwha Qcells strives to offer Completely Clean Energy through the full spectrum of photovoltaic products, storage solutions, renewable electricity contracting, and large-scale solar power plants. Through its growing global business network spanning Europe, North America, Asia, South America, Africa, and the Middle East, Hanwha Qcells provides excellent services and long-term partnerships to its customers in the utility, commercial, governmental, and residential markets.

For more information, visit: www.qcells.com/us/
Hanwha Group
Founded in 1952, Hanwha has grown quickly by anticipating and responding to changing business environments with a balanced business portfolio that includes energy & materials, aerospace, finance and retail & services. Our expertise and synergy in key areas have catapulted us into the seventh-largest business in South Korea and a Fortune Global 500 company. Hanwha continues to grow rapidly as we strive to pursue global leadership in all of our businesses. We are building a robust foundation for sustainable development and a brighter future for everyone.

For more information, visit: www.hanwha.com
Contact Us
Thank you for your interest in Hanwha.
Please contact us for your inquiries.
Email Us
Information Message
Please enter your email address.
Information Message
Please enter a correct email address.
Success
Keep an eye on your inbox for the latest stories from Hanwha.
Information Message
Your subscription request has already been processed. Thank you.