Flying High at the 2023 Paris Air Show Hanwha's Latest Airspace and Aerospace Innovations

July 3, 2023 (KST)
Aerospace and aviation are soaring to new heights.

The global aerospace and aviation industries are growing rapidly as more nations and private organizations develop technologies for transportation through the skies and into space. As investment and innovation increase across the world, the global aerospace industry is expected to reach a value of over 500 billion USD by 2030, while increased demand for air travel continues to push the boundaries of innovation within the aviation sector.

The Paris Air Show, the world's largest event dedicated to the aviation and space industries, displays the latest trends and innovations occurring in the space. For one week in June, industry leaders, company executives and members of the public gather to both broker deals and view the latest technical developments. Returning for the first time in four years, this year's event showed off the best and brightest inventions from some of the industry's biggest players, including Hanwha.

Hanwha Aerospace and Hanwha Systems came together at the event to display their technical prowess. Through the three zones at its booth — the Space Zone, the Air Mobility Zone, and the Air Zone — Hanwha emphasized its strengths as a technical innovator both in the skies and in space.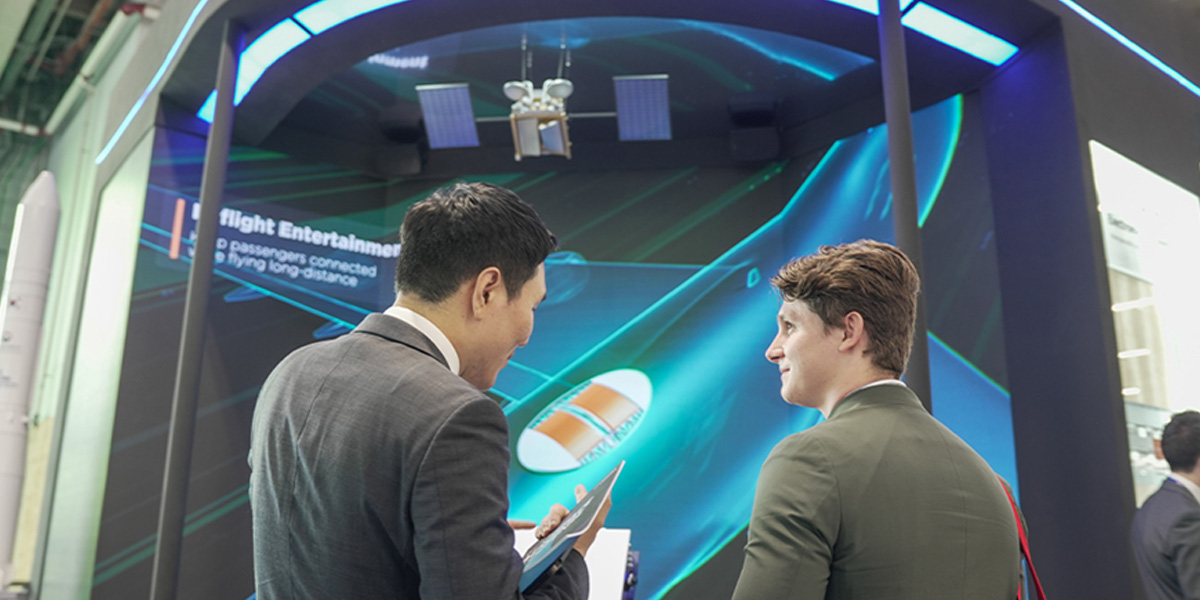 Innovations in Space
Hanwha Aerospace's commitment to becoming a total space solutions provider with top products, solutions, and services was on full display at this year's exhibition.

As humans continue to explore the deep wonders of space and build out communications infrastructure with satellites in Earth's orbit, the demand for innovations in the aerospace arena is also increasing. Hanwha, too, has been helping to guide South Korea further into space. In the Space Zone, visitors could view a model of the Nuri space rocket, a scaled representation of the technology that hoisted South Korea to join the ranks of six other countries capable of launching a one-ton satellite into space.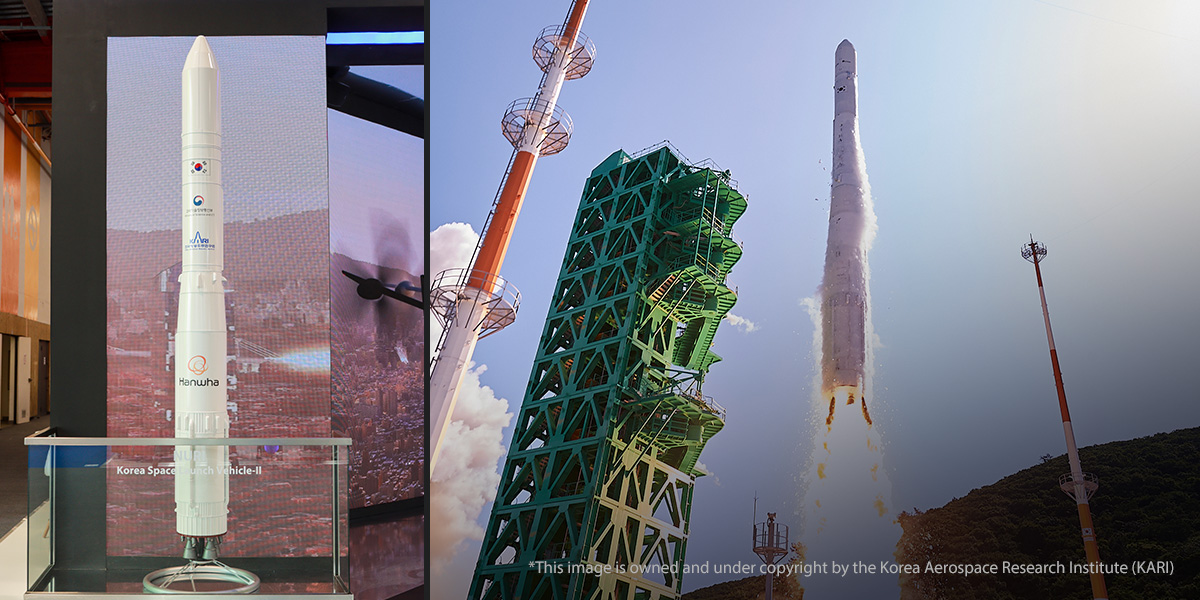 At the show, Hanwha Systems also shared its ultra-small synthetic aperture radar (SAR) satellites, developed with proprietary technology. SAR satellites shoot radar waves to the Earth's surface and receive the reflected data to capture images. As they do not rely on visible light, they can shoot images in the dark as well as during bad weather, making them ideal for Earth observation. A SAR satellite constellation would enable organizations to assess the impact of global disasters and catastrophes more accurately thanks to Hanwha's advanced image technologies.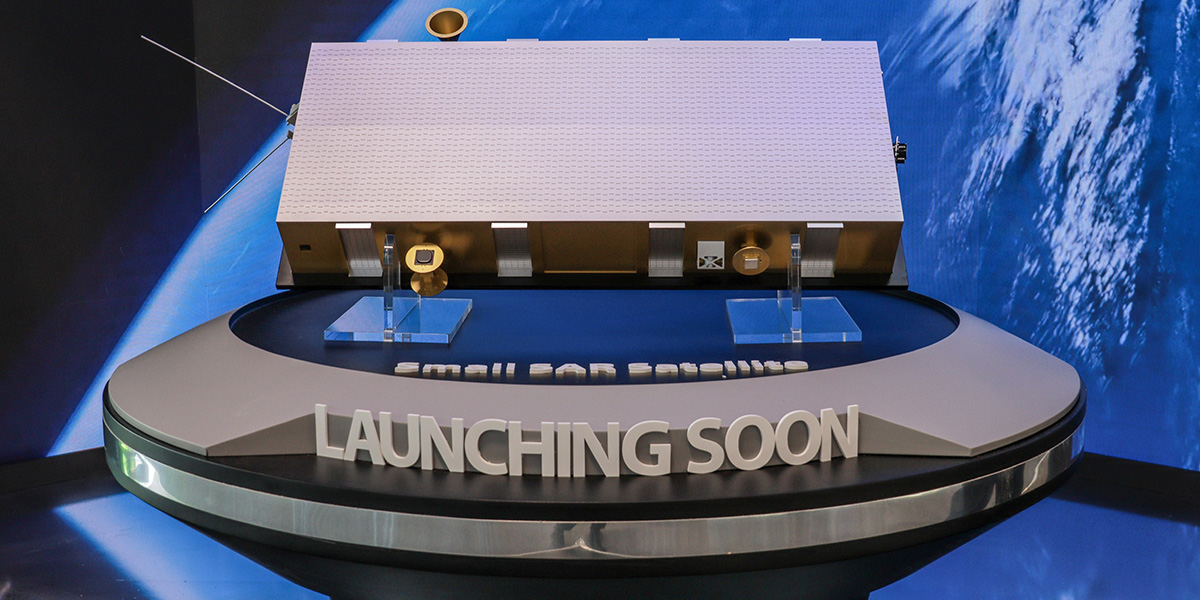 In a fast-moving world, the importance of a reliable communications network cannot be understated. However, communication can be inhibited if damage occurs to infrastructure due to external factors such as severe weather events. Additionally, communicating to remote areas outside of cellular service can offer challenges to both senders and receivers.

To address these issues, Hanwha Systems has invested in OneWeb, a U.K.-based communications company which plans to create a network of low Earth orbit (LEO) satellites in order to make communications more efficient around the globe. LEO satellites typically orbit at a distance of less than 1,000 km from Earth's surface. When a constellation of LEO satellites is created, they act as a net and offer increased telecommunications coverage around the globe. OneWeb is on track to deliver global coverage this year and is already in the process of scaling services for customers around the world.

The booth also showcased Hanwha Phasor's electronically steerable antenna (ESA), a product that can transmit and receive signals from LEO satellites to support high-speed satellite internet services. Its compact design allows it to be mounted to airplanes, trains, ships and other vehicles, providing access to high-speed connection services anywhere in the world.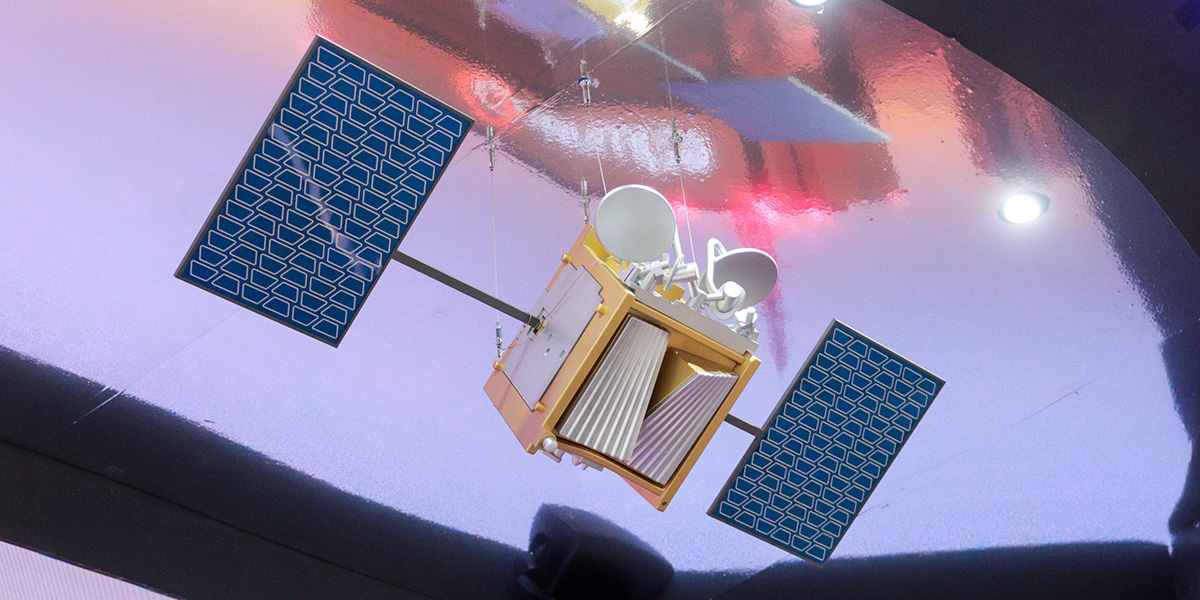 Into the Skies and Air
Hanwha is also innovating to bring new modes of green air transportation to the urban landscape. With the power of urban air mobility (UAM), the future of convenient urban air transport has never been closer.

Hanwha displayed its vision for the future of urban transportation in its Air Mobility Zone, featuring a model of the Overair Butterfly electric vertical take-off and landing (eVTOL) aircraft. Hanwha began investing in Overair, a U.S.-based eVTOL startup in 2019, and has been developing Butterfly in tandem with Overair since the two companies inked a 115 million USD deal in 2022.

The aircraft incorporates Hanwha's proprietary green technologies, including energy storage systems (ESS) and eco-friendly powertrains, which generate thrust and power the aircraft using clean energy. Butterfly also utilizes an electromechanical actuator (EMA) system developed by Hanwha and Vertical Aerospace, which will help control the aircraft's position, blade pitch, and tilting angle during flight. As a result, Hanwha will provide people with a more sustainable mode of short-distance air transport, increasing mobility, efficiency, and sustainability.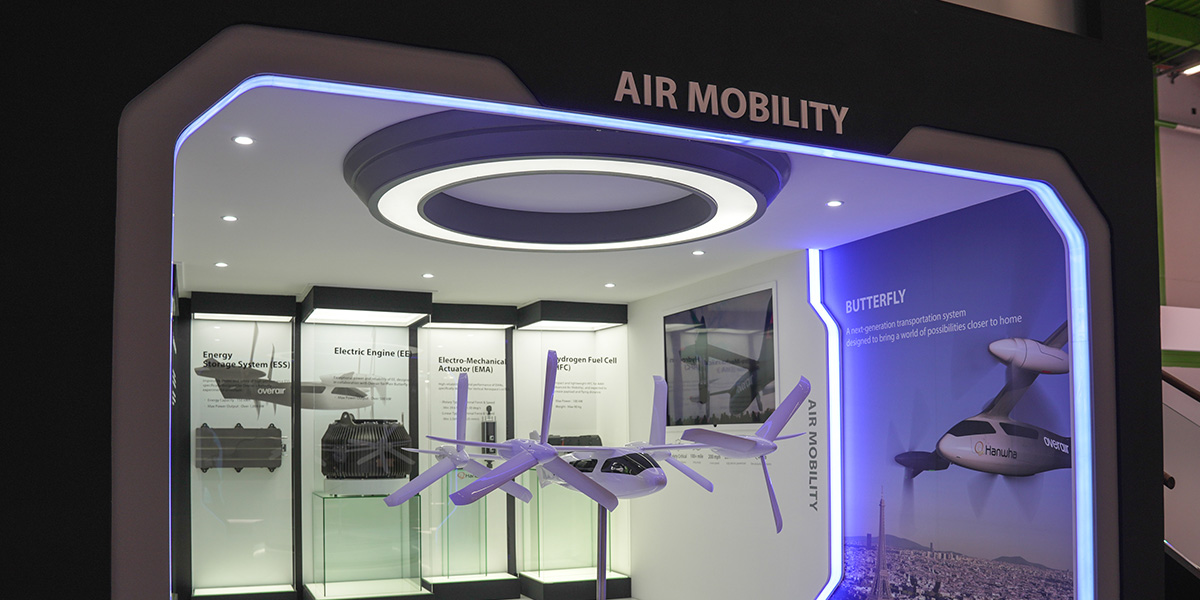 Before visitors exited Hanwha's booth, they learned firsthand how Hanwha is making the world safer through its Air Zone. Hanwha Systems displayed its active electronically scanned array (AESA) radar, an avionic sensor that offers various imaging modes for aircrafts.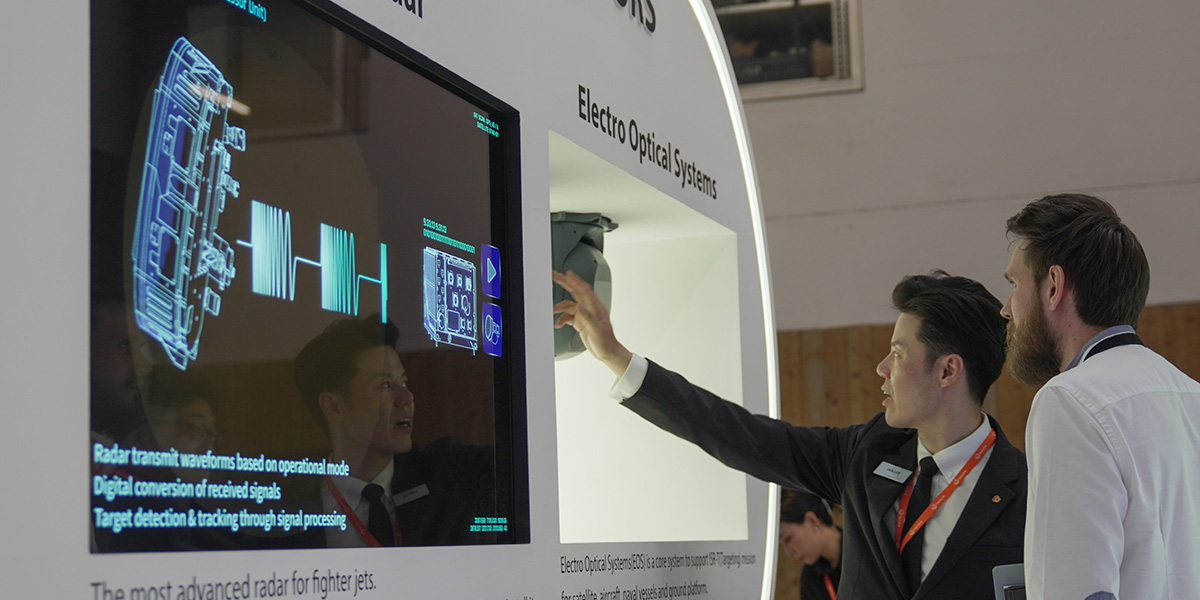 Boldly Pioneering the New Space Era
With the successful conclusion of this year's Paris Air Show, Hanwha extends its thanks to all attendees that visited its booth. As it continues to pioneer innovative development within the aerospace and airspace industries, Hanwha stands firm on its commitment to enhancing connectivity on Earth and beyond to power the new space era.