Hanwha Engineering & Construction
"Designs the World"

Hanwha Engineering & Construction ("E&C") is forging new global paths in the fields of plants, civil engineering works and construction on the strengths of proprietary technology, stable financial structure and 50-year experience in major construction fields.
The company is expanding its presence as a top global player by winning mega city projects like Bismayah New City, the largest construction project ever tendered in Iraq, as well as by building plants, a highly technology-and knowledge-intensive undertaking, and various landmarks, which require superb design and the latest technologies.
The Bismayah New City Project Builds Hope in Iraq
The Bismayah New City Project is a unique case in the world's construction history: a single company will build a new city under a design–build contract, where one company carries out planning, procurement and construction. For this project, Hanwha E&C will build 100,000 homes, as well as the roads, incineration plants, and water and sewerage facilities to support them.
Iraq's Bismayah Project will introduce Hanwha E&C's technological prowess in systemization and mass production to the world. The company has comprehensive capabilities spanning design, procurement and construction for the mega city. By leveraging these capabilities, Hanwha E&C has already completed the world's largest precast concrete (PC) plant, which is churning out building parts such as pillars and walls for the new city. The company will complete the city development using the parts in seven years – a short period for such a large development.
Through the Bismayah Project, Hanwha E&C is setting a new standard of civil work. Hanwha believes that new town developments should help boost the value of space and contribute to the harmonious development of societies.

Bismayah New City Project
Plant Business: Where High Technologies Meet Hanwha's Operational Know-How
Unlike other fields in construction, the plant business needs stable operational know-how, as well as quality assured Engineering, Procurement and Construction capabilities from initiation to the completion of projects. Hanwha E&C has succeeded in establishing a firm foothold in the Middle East – where many world-class plant companies are competing fiercely – by securing efficient plant technologies as well as expert knowledge in construction and operation based on its 50-year experience in the construction of chemical plants and mid-and large-sized combined cycle power plants.

Hanwha E&C has become a top global player in the plant business by winning the Marafiq Yasnbu I Power Plant construction order from MARAFIQ in 2009; the LPG Filling Plant construction bid from Kuwait Oil Tanker Company (KOTC); and Saudi Arabia's 828Mw Power and Desalination Plant construction contract from MARAFIQ, which involves constructing power and desalination facilities in a lump sum turnkey engineering, procurement and construction project.

In addition, the company has continued to win contracts, as seen in its winning the Saudi Phosphoric Acid Plant project in 2014. When completed, the plant facility will produce 1.5 million tons of phosphoric acid every year in Umm Wu'al, 20km from Turaif in north Saudi Arabia.

Hanwha E&C guarantees that our plant business will consistently manages to carry on high-standard applied quality plants construction, as we keep moving forward to meet markets' needs.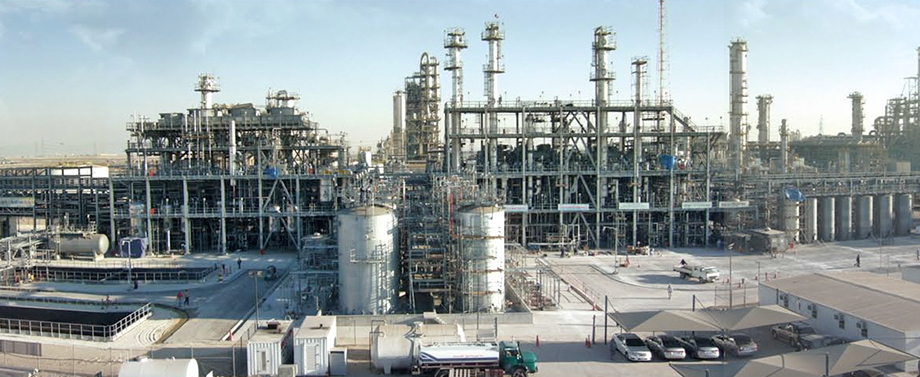 Designing the World's Largest Domed Performance Hall
Hanwha E&C was recognized worldwide thanks to its cooperation with world-class designers, including French architect Jean Nouvel, who has won the construction industry's highest honor – the Pritzker award – as well as winning Germany's iF Design Award over three consecutive years.
Hanwha E&C has tapped into the global landmark construction market with its creative design skills, as well as the high technologies and rich experience required to realize superb designs. The company has already achieved an excellent result by building world's largest domed performance hall in Bulacan, Philippines in 2014. Hanwha E&C won the contract in 2011 on the strengths of a design that maximizes the beauty of the roof, technical skills in building roof structures, and the building capabilities necessary to realize this beautiful design.
Hanwha E&C is moving forward to offer new aesthetics based on new standards in beautiful designs and the creative technologies needed to shape them.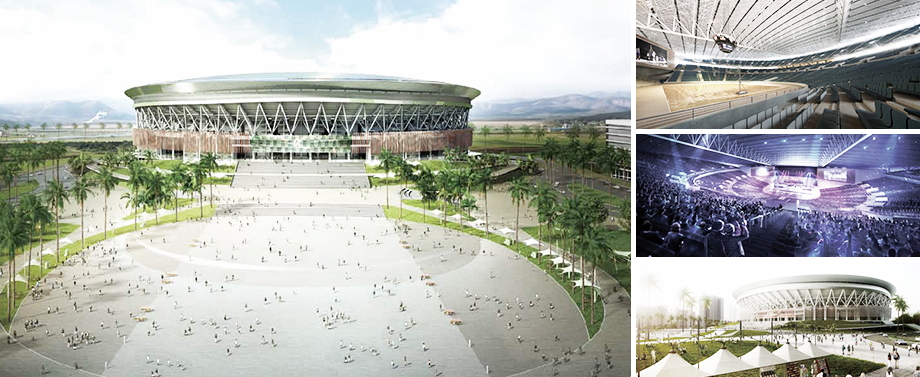 Hanwha is Realizing its Vision and Emerging as a Top Global Player
Hanwha E&C is realizing its vision to "Design the World" as a leading global construction company providing comprehensive services including developing, building, and operating.
Now, the company is writing a new chapter of construction history by building a new world.
Contact Us
Thank you for your interest in Hanwha.
Please contact us for your inquiries.
Email Us
Information Message
Please enter your email address.
Information Message
Please enter a correct email address.
Success
Keep an eye on your inbox for the latest stories from Hanwha.
Information Message
Your subscription request has already been processed. Thank you.