Solar Power Enters the Information Age

Reducing the environmental impact of energy-hungry industries has been high on the agenda for many years now. The IT sector is a particularly ravenous one, representing at least 7% of the world's energy usage. Much of this is driven by rising mobile-data usage, the move to cloud computing, and the need for hyperscale data centers.
In their ongoing efforts to reduce their carbon footprints, the world's leading technology companies are accelerating their adoption of renewable energy sources to power their entire operations through renewable energy by the next decade.
Solar powered social media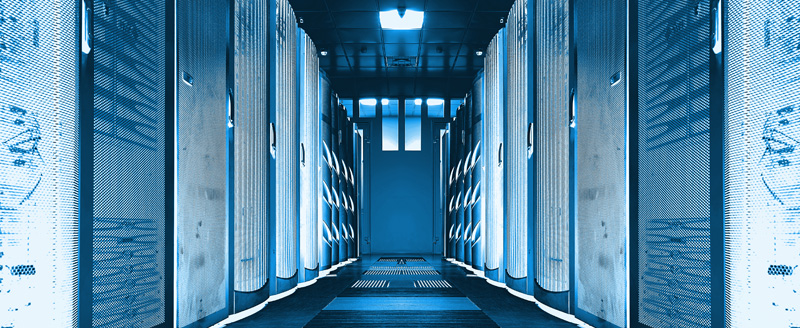 Social media giant Facebook is at the forefront of adopting more renewable energy sources. It currently has nine sustainably powered data centers in the United States. The ninth data center, located in Newton County, Georgia, opened in December of 2019 and is 100% solar-powered. Most of its power comes from a solar farm in nearby Early County, made up of more than 350,000 Hanwha Q CELLS' Q.PEAK DUO L-G5.2 solar modules.
What's more, the solar modules were produced a stone's throw away at Hanwha Q CELLS' production plant in Whitfield County, Georgia. The short transport distance meant fewer carbon emissions by fossil-fuel-burning trucks.
Efficiency is key
With the need for high-speed data connectivity increasing at a breakneck pace, solar power is an ideal solution for powering hyperscale data centers all over the world. Advances in photovoltaic technology mean that solar power systems are more efficient, reliable, and able to produce consistent amounts of electricity even in places with fluctuating levels of sunlight. Surplus energy produced during daylight hours can be stored to provide data centers with power overnight.
Further driving solar power's popularity for data-center power solutions is its cost efficiency. The purchase, installation, and maintenance of solar power equipment have become increasingly affordable with each new generation of solar technology. Not only that, the sunlight necessary to produce solar power is freely and consistently available, allowing for more manageable operating costs.
Hanwha Q CELLS provides customers with outstanding solar energy products as one of the world's leading solar energy solutions providers. On the cutting edge of solar technology, Hanwha Q CELLS' Q.ANTUM technology⁠—which includes Anti LID/LeTID, Anti PID, and other unique features⁠—helps make solar modules more efficient so they can deliver clean energy and enormous carbon reductions to customers all over the world.
Committing to a renewable energy future
Renewable energy sources like solar power allow for carbon-free electricity production. When used on a large scale by major tech companies, renewable energy results in significant reductions in overall carbon emissions. Facebook is currently transitioning towards relying 100% on renewable energy and expects to shrink its global carbon footprint by an amazing 75% once the transition is complete in 2020.
And Facebook isn't alone in its commitment to renewable energy. It's one of over 100 of the world's leading companies, including Apple and Google, that have joined the RE100. Companies participating in RE100 have transitioned, or are transitioning, toward relying 100% on renewable energy and cutting down their worldwide carbon emissions.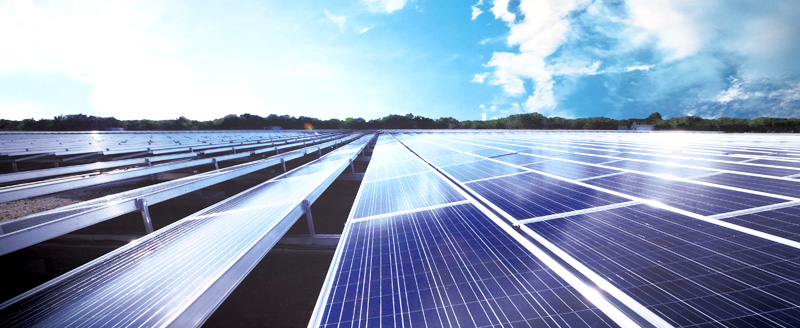 For smaller companies that can't afford to invest in dedicated renewable energy sources, a vast array of alternative options⁠ – including joint investments, power purchasing partnerships, and renewable energy brokers – exist to help them better manage their sources of energy.
Hanwha's commitment
Hanwha is dedicated to bringing about a greener and more sustainable future and helping customers worldwide reduce their environmental impact by providing the best solar energy solutions available. Hanwha Q CELLS' solar cells and solar modules set the global standard for productivity, efficiency, and durability and are the ideal products to use in reducing the world's reliance on fossil fuels.
Contact Us
Thank you for your interest in Hanwha.
Please contact us for your inquiries.
Email Us
Information Message
Please enter your email address.
Information Message
Please enter a correct email address.
Success
Keep an eye on your inbox for the latest stories from Hanwha.
Information Message
Your subscription request has already been processed. Thank you.