Hanwha's Life-Enhancing Contributions
Providing Aid to Children Around the World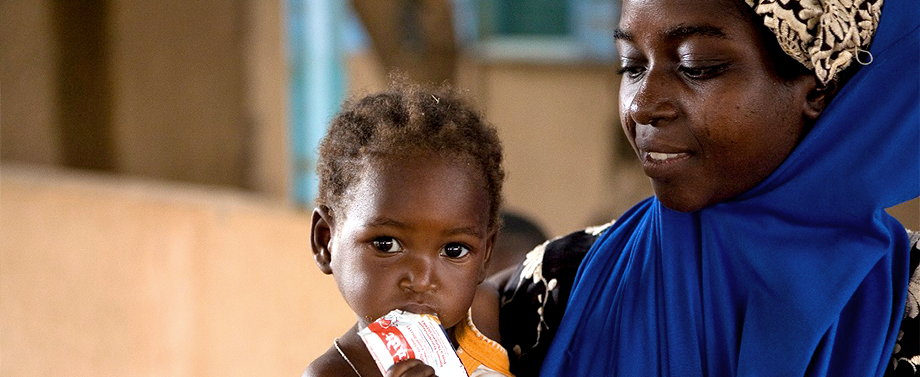 "One child dies every three seconds because of malnutrition.
Out of 6.9 billion people in the world, 1 billion suffer from obesity."
Hanwha is determined to help bring change to this social imbalance and resolve this painful reality.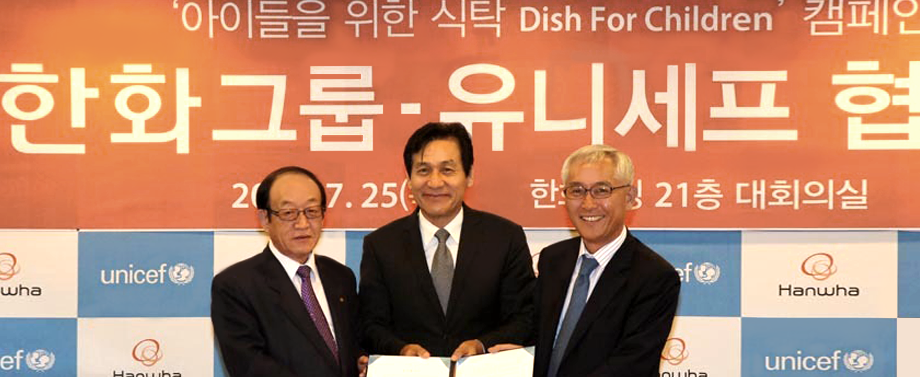 Small Actions, Big Results
Hanwha believes that the key to solving the worldwide problem of starvation lies within the willingness of people to help others. Jointly operated by UNICEF and Hanwha Group, the "Dish for Children" campaign aims to contribute to the enhancement of the unfortunate children in the world.
The "Dish for Children" campaign will provide low-calorie menu items in the cafeterias of 14 Hanwha affiliate companies every Wednesday, serving a total of 40,000 employees. Every time an employee orders from the low-calorie menu, 30 cents will be donated to a fund to send what is known as "Plumpy Nut" to developing countries where children suffer from malnourishment. The Plumpy Nut has been made to be consumed without a cooking process and just three bags a day can save a child from malnutrition.
"I am relieved knowing that I am able to save a starving child whenever I eat a meal on Wednesday."
- Employee, Hanwha Group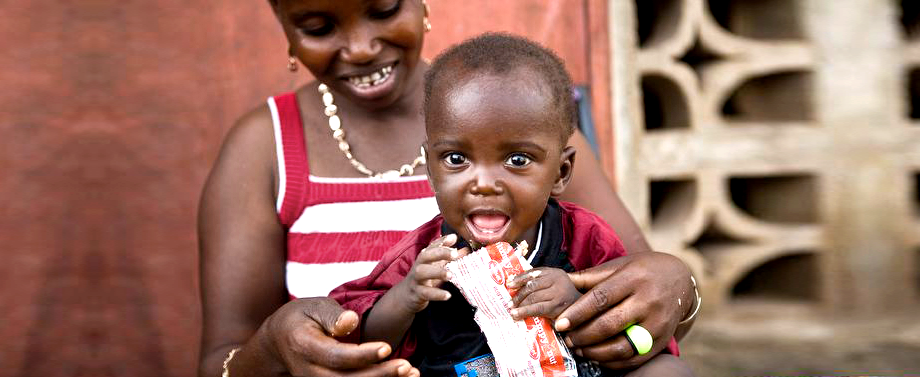 Walking Together as One
"More can be achieved when the masses take action as one. The "Dish for Children" campaign is in alignment with Hanwha's "Further Together" social contribution philosophy. Our aim is to give hope to the precious young lives by passionately participating in the campaign."
- Hong Won-Ki, CEO of Hanwha Hotel & Resort
Through its "Further Together" philosophy, Hanwha wishes to contribute to the well-being of the global community and be a part of life-enhancing initiatives that will improve the world as a whole.
Contact Us
Thank you for your interest in Hanwha.
Please contact us for your inquiries.
Email Us
Information Message
Please enter your email address.
Information Message
Please enter a correct email address.
Success
Keep an eye on your inbox for the latest stories from Hanwha.
Information Message
Your subscription request has already been processed. Thank you.