Hanwha Aerospace
Founded in 1977, Hanwha Aerospace has become a leading company in the aerospace industry in South Korea. Today, our products serve not only aerospace but also the defense and marine sectors. With an unwavering focus on customer-centric quality management, technological innovation, and product competitiveness reinforced by advanced technologies, we are surging forward as a global leader in the burgeoning space and aerospace business as well as in the land, sea, and air defense industries.
Aerospace

Our Space Division boasts unparalleled expertise in space launch vehicle engines. We have successfully produced six liquid propellant engines for Nuri, the Korea Space Launch Vehicle-II (KSLV-II), in addition to producing key components such as turbo pumps and valves, attitude control systems, and thruster test facilities. Our state-of-the-art technologies are helping advance South Korea's space and aerospace industry. In June 2022, South Korea achieved a remarkable milestone by launching a 1-ton satellite into space using only domestic technology, the seventh country in the world to do so. The Space Division played a critical role in developing the 75-ton liquid rocket engine for Nuri, taking the country's space technology to the next level.

In December 2022, Hanwha Aerospace was appointed system integrator for the Korea Space Launch Vehicle Program in recognition of our proven capabilities in business execution and technological expertise. Starting with Nuri's third launch for the first half of 2023, and through a total of four additional launches by 2027, we will achieve our goal of having system integration and launch operation technologies transferred from the Korea Aerospace Research Institute. In doing so, we will be able to upgrade existing launch vehicle technology and lead efforts to create a robust space industry ecosystem. We are also committed to progressively improving our core capabilities in developing successor projects to Nuri for the next generation of launch vehicles, including localizing core components, introducing lighter-weight materials, and enhancing engine performance.

In addition to developing launch vehicles, the Space Division is focusing on building a value chain for the space industry. In 2021, we acquired a 30% stake in Satrec Initiative, a South Korean developer of core satellite technologies that support Space Eye-T, a constellation of the world's highest-resolution Earth observation imaging satellites. We are also partnering to develop future businesses that will utilize satellite data. As a key supporting affiliate of Space Hub, Hanwha's oversight venture into the space industry, we are actively exploring a variety of future business opportunities that bring together our existing strengths and capabilities in the space industry.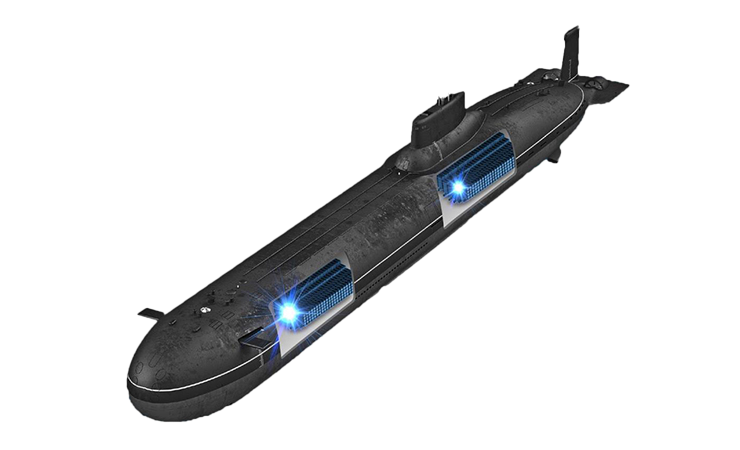 Our Electric Propulsion System Division is growing as an eco-friendly powertrain supplier in urban air mobility (UAM), a promising area of growth in future mobility. We are developing a highly reliable electromechanical actuator for next-generation transportation as well as hydrogen fuel cell systems for UAM. By 2025, we aim to take the lead in creating an ecosystem for the domestic UAM market by securing core technologies for hydrogen fuel cells for aviation. Leveraging our lithium-ion battery systems for submarines, we are also developing a next-generation energy storage system (ESS) optimized for general ships, which will allow us to lead in the eco-friendly ship market.
Since the launch of our gas turbine engine business in 1979, our Aerospace Division has produced more than 9,000 engines over the past four decades. The engines have powered a range of fighter jets, such as the F-15K and T-50 advanced jet trainer, localized engines for South Korea's domestic multipurpose helicopter Surion, and provided engines for naval flagship vessels. We also provide airframe and gas turbine engine solutions to domestic and international markets. In technological collaboration with GE, the Division is taking the lead in developing an integrated engine for the KF-21, a next-generation South Korean fighter jet, while localizing its key components. As the nation's major supplier of aviation parts, we have provided core components such as flight control actuators and hydraulic/fuel control systems for the KT-1, T-50, and Surion. In the KF-21 project, we are further enhancing our technical expertise by exploring new areas, such as landing gear.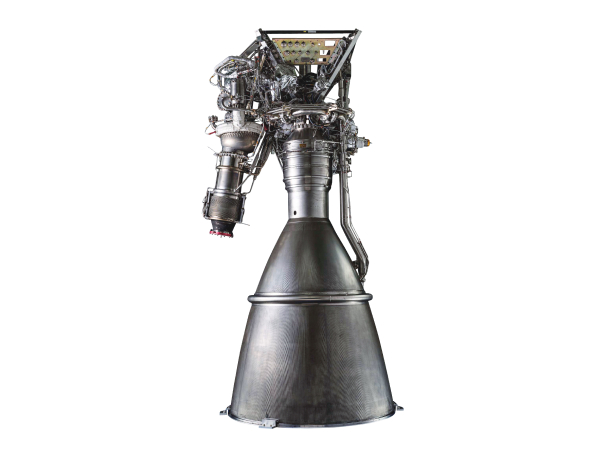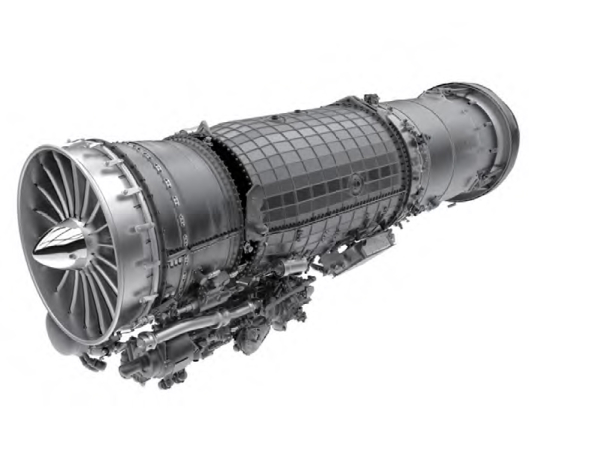 Building on our extensive expertise in aircraft engine technology, the Engine Parts Division has become a key partner of global aviation engine companies such as GE, Rolls-Royce, and Pratt & Whitney, which has strengthened our competitive stance around the globe. We continue to expand our global network, including in overseas production subsidiaries. In 2016, we entered into a joint venture with Pratt & Whitney to operate a Singaporean manufacturing company as well as a Risk and Revenue Sharing Partnership (RSP) designed to co-build the next-generation aircraft engine. In 2017, we established a production base in Vietnam to improve our cost competitiveness and increase production capacity. In 2019, we acquired EDAC Technologies, a US aircraft engine component manufacturer, and launched Hanwha Aerospace USA to expand our product portfolio and leverage high-end processing technology.
Defense
At our LS (Land Systems) Division, we develop state-of-the-art weapons systems designed to produce sustained growth in all arenas of the defense industry, including artillery, armored vehicles, air defense, amphibious systems, and manned-unmanned teaming systems.

In artillery systems, we developed the K9 self-propelled howitzer (SPH) based on our experience of producing K55 SPHs. Our world-class K9 Thunder SPH artillery system is recognized for excellent firepower, maneuverability, and survivability.
Known for high-quality standards, the K9 is exported to eight countries worldwide and holds the largest market share in the global SPH market. Our continuous improvements in performance have expanded its entry into advanced defense markets, such as the UK and the US. The K10 Ammunition Resupply Vehicle, the world's first fully operational automated ammunition support system, works in conjunction with the K9, further ramping up the speed of ammunition delivery. In addition to these systems, the Division also manufactures a variety of land-based launcher systems and naval launchers.

We are proud to offer a diverse portfolio of armored vehicles that are highly effective in Multi-Domain Operations (MDO). Key products include the 120mm self-propelled automatic mortar system, which offers superior combat distance and firepower compared to conventional mortars; seven types of specialized armored vehicle models that rely on technologies from the K200 Armored Personnel Carrier, such as the NBCRV (Nuclear Biological Chemical Reconnaissance Vehicle); and the K21, a world-class infantry fighting vehicle. We are also promoting the REDBACK, a future-ready armored vehicle, for overseas markets. In air defense systems, we are incorporating advanced technologies to develop best-in-class systems optimized to respond to and defend against various aerial attacks, bolstering the ROK military's air defense capabilities. The Hybrid BIHO self-propelled air defense system, recognized as highly effective, leverages artillery and missile system strengths to intercept low-altitude infiltration targets. Our Anti-Aircraft Gun Wheeled Vehicle System (AAGW) includes low-cost highly efficient 30mm twin air defense guns and has been in use by the South Korean military since 2021.

In amphibious systems, we are currently engaged in cooperative production of the KM3, a South Korean type of amphibious bridging vehicle, which is key in providing rapid mobility support for the military. We are also developing our own improved ribbon bridge equipment. In addition, we are engaged in active R&D to upgrade the primary armored personnel carrier for the ROK Marine Corps, the Korean Amphibious Assault Vehicle (KAAV-II), which will replace the current KAAV model with significant advances in mobility, protection, and firepower. In manned-unmanned teaming systems, we are integrating manned and unmanned systems that will optimize mission effectiveness and reduce human casualties in future battlefield scenarios. Our emphasis on core technologies, such as artificial intelligence, remote control, and autonomous driving, has put us at the forefront of technological innovation in the military sphere. Current initiatives include developing remote unmanned K9 SPH, unmanned search vehicles, and multipurpose unmanned vehicles.

Since entering the defense industry in 1974, the PGM (Precision Guided Munition) Division has focused on global competitiveness and expanding business related to guided weapons, advanced ammunition, and lasers. In guided weapons systems, we are developing projects across land, sea, and air as we advance weapons systems from propulsion engines to integrated guidance and control systems. Our flagship product, the CHUNMOO, was the first company-led system development project in South Korea, which became fully operational in 2015, and significantly enhanced the power of the ROK Army. By maintaining advanced global quality, technology, and price competitiveness, we provide customized solutions to overseas customers. We will expand our global footprint by securing a variety of range-specific solutions.

In addition, we are prioritizing L-SAM, long-range surface-to-air missiles, and CHUNGUM, an air-launched anti-tank guided missile, carried on a LAH (Light Armored Helicopter). These are crucial pillars that support the South Korean missile defense system. Given the growing demand overseas for anti-tank guided weapons and increased need in domestic operating platforms, we are developing CHUNGUM to be compatible with ground platforms that will target international markets.
Our advanced ammunition systems offer unrivaled technology in ammunition core components, including detonators and propellants. We will participate in precision-guided ammunition projects to continue to sharpen our technology in ammunition systems precision and guidance. As the nation's leader in laser technology, we are developing a future weapons system that applies high-energy laser technology while promoting localization of original technology.

At our Navigation Systems Division, we specialize in developing and manufacturing advanced navigation systems that play a critical role in advanced weapons systems. The navigation system's advanced equipment controls a platform's movement by providing essential information on speed, position, and attitude. With high-level expertise in gyro sensors, the core technology of navigation systems, we boast unparalleled technology in this field. Navigation systems were once primarily used only in the military, such as for guided missiles and aircraft, but applications have since expanded into commercial arenas, including in drones, robots, and autonomous vehicles, highlighting the potential for this field to become a mid- to long-term growth engine.
Hanwha Aerospace acquired Hanwha Defense and Hanwha Corporation/Defense in November 2022 and April 2023, respectively. We are leveraging the expertise of each affiliate in the arenas of land, sea, air, and space technologies in order to create maximum synergy and seek sustainable growth by improving our global competitiveness. We remain dedicated to securing next-generation core technologies and strengthening quality competitiveness to become a global leader in future technology.
For more information, please visit: