Products & Services > Affiliates > Hanwha Estate
Hanwha Hotels & Resorts Estate Division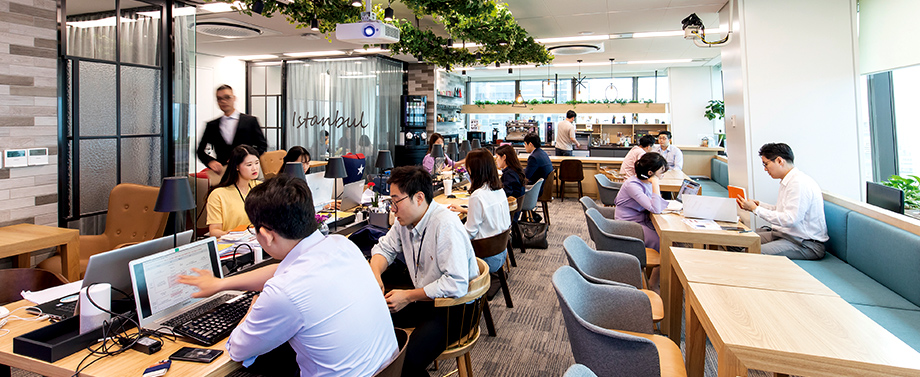 Hanwha Hotels & Resorts Estate Division has extensive experience in managing more than 100 diverse facilities and properties around the nation. We offer differentiated solutions by maximizing customer asset value and providing advanced energy-efficient and eco-friendly models.
Estate Division is a comprehensive real estate services firm offering real estate consulting, asset and facility operation management, construction, security solutions, and energy-efficient projects designed to increase the value of client assets.
Our real estate consultations are designed to yield maximum profits through the employment of optimized solutions. Our consultations begin with a thorough market analysis and innovative perspectives appropriate to customer and property characteristics. In asset and facility management services, we assign highly skilled and experienced professionals to the project to provide ongoing administrative and technical support. Harnessing our full spectrum of facility management experience, we provide high-quality services that fulfill customer needs.
We also have continually expanded business and enhanced our competitiveness. Building on our deep operational expertise, we have provided real estate management services for more than 100 Hanwha affiliate buildings and client assets, including office buildings, data centers, resorts, complex facilities, and research centers. Our years-long management experience has sharpened our skills in property management and deepened our expertise in electrical facilities, machinery, equipment, disaster prevention, firefighting, communications facilities, building maintenance, and security. Our comprehensive technical services include completed construction site inspections, safety audits, functional checks of firefighting facilities, and physical inspections.
In the construction and security businesses, Estate Division guarantees excellent construction quality and safety by rigorously following basic principles across process, safety, construction, and quality control. We also check energy flow throughout each building and provide eco-friendly models for energy efficiency. Our converged services add up to one-stop solutions for all customer needs.
We have also taken advantage of our nationwide network and solid business portfolio to steadily increase our stake in real estate management. Building on that portfolio, we expect to become an innovator in real estate services as we reinvent and enhance the value of commercial space by creating synergies from our diverse businesses.
For more information, please visit:
Related Affiliates
Hanwha's businesses span chemicals & materials, aerospace & mechatronics, solar energy, finance,
leisure & lifestyle, and construction. Through the integration of our growing number of affiliate enterprises worldwide, we are harnessing the power of sustainable, quality growth to continually increase the value we bring to our customers.