Products & Services > Affiliates > Hanwha Land Systems
Hanwha Land Systems

Hanwha Land Systems entered the defense industry in 1983, developing and producing land systems that played a pivotal role in increasing the defense power of South Korea's military. After becoming an affiliate of Hanwha Group in 2015, we built synergy with other defense affiliates. We rebranded as the independent and specialized defense company Hanwha Land Systems in July 2017, reflecting the Group's decision to separate commercial and defense businesses.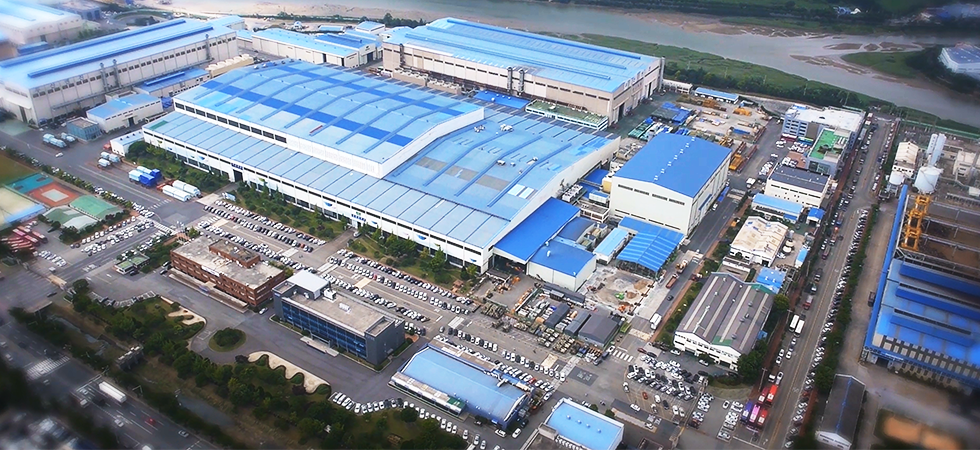 Along with Hanwha's other defense affiliates, such as Hanwha Defense Systems, Hanwha Corporations' Defense Division, and Hanwha Systems, we have achieved the top position in -South Korea's defense market. With experience in producing a more than 1,000 K55 self-propelled howitzer, we developed the K9 self-propelled howitzer, the world's top-quality howitzer with overwhelming firepower, high maneuverability, and survivability. Our K10 ammunition resupply vehicle is the world's first ammunition supply system equipped with a fully automated control system and is packaged with a K9 self-propelled howitzer. Our Evo-105 self-propelled howitzer is a new concept weapons system. It comes equipped with a 105mm towed gun on a vehicle and an automatic fire control system.
Hanwha Land Systems has been taking on large-scale projects for the national defense of South Korea for many years. As a result, we've accumulated both invaluable experience and technology in the defense industry. Our focus has been on developing cutting-edge products that include unmanned systems and remote controlled weapon stations. We have also exported the K9 self-propelled howitzer – a weapon that has gained reputation for excellence in military markets including Turkey, Poland, Finland, and India.
Our expertise in performance and technology are recognized worldwide, giving us a bridgehead to enter the global defense market and develop new markets.

We intend to grow as a global top provider of land systems. We will continue to invest in advanced technology and with it, develop total convergence solutions for the artillery, armored vehicles, unmanned systems and energy storage systems. And by providing creative platform solutions and customer-focused values, we will become a sustainable and trustworthy leader in the global defense industry.
For more information, please visit: