Products & Services > Affiliates > Hanwha Precision Machinery
Hanwha Precision Machinery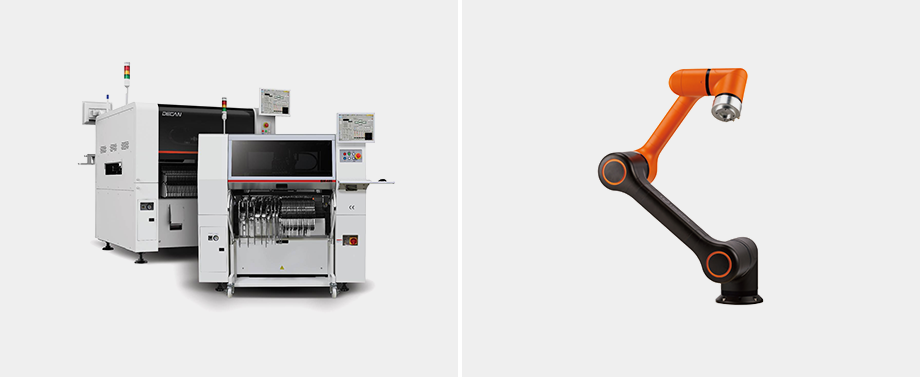 In 1989, Hanwha Precision Machinery developed the first chip mounter in South Korea. We have since grown into a total solutions provider, offering ultra-precision manufacturing equipment and integrated software. Our flagship product lineup, the DECAN series, is a new high-speed mounter that adopts the world's only modular conveyor feature. Since its 2013 launch, the series has steadily evolved. The SM series boasts the best performance in its class and is our bestselling product. We are expanding our portfolio to include injection molding automation, a semiconductor flip chip mounter, and a 3D inspection machine. Our product portfolio better meets our customer needs and provides the best customer-oriented solutions that ultimately improves productivity. We are implementing a Smart Factory, a total solution for a SMT production line that boasts seamless operation, zero defects, and unmanned operation. Our Smart Factory will increase production efficiency, installation accuracy, quality, and management while lowering maintenance costs.
Our network is expanding worldwide to provide differentiated products and services to global customers. We are becoming a global leader in the industrial equipment industry, which is experiencing continuous growth and innovation
Leveraging our technology and experience, we launched South Korea's first collaborative robot in April 2017. Developing robots that can perform basic tasks and supplementary work enable us to maximize efficiencies in many industries, from automotive to electronics, food, and medicine.
For more information, please visit: