Products & Services > Affiliates > Hanwha Systems
Hanwha Systems

As a defense electronics company, Hanwha Systems has significantly advanced the defense capabilities of South Korea's military since the company was founded in 1978. It became a member of the Hanwha Group in 2015. As the industry leader, Hanwha Systems offers a complete solution with ground, naval, air command, control, communication, computer, and intelligence (C4I), guided weapons, electronic warfare (EW), and future combat systems.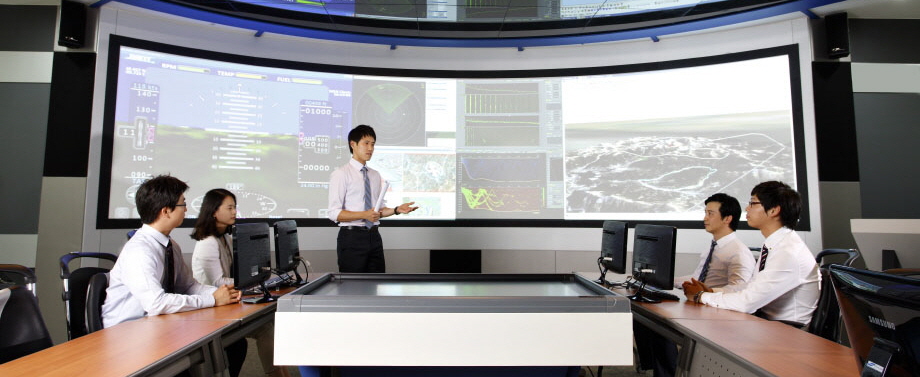 By combining our technical development capabilities and subject matter expertise in radar, optronic, command, and fire control system products for ground systems, we are able to offer integrated solutions to our customers. In the naval systems domain, Hanwha Systems is working to further enhance integrated solutions for management and control systems, system engineering technology, and sensor armament.
In 2016, we've been selected to develop the active electronically scanned array (AESA) radar for the next-generation Korean fighter KFX, electronic optical target tracking equipment, and infrared detection tracking equipment. To develop these solutions, we've focused and directed our defense R&D to secure our core competencies.
Our R&D will also contribute to other high-performance and advanced weapons systems including a tactical communication system (TCS) and integrated command & control (C2) solutions that better adapt to future warfare environments. These solutions are expected to be in demand for export.
Hanwha Systems provides timely customer support with seven support centers around the country, including the first field maintenance support facility in South Korea. We offer total solutions from product development of weapon systems operation to integrated logistics support (ILS).
With our globally proven technology, superior product quality, and outstanding service, we highly anticipate greater global market share and recognition worldwide.
For more information, please visit :