Products & Services > Affiliates > Hanwha Systems
Hanwha Systems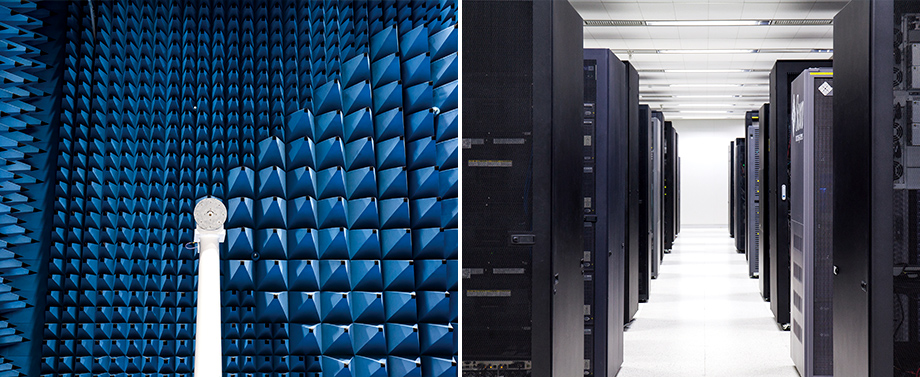 Converging defense ICT and information infrastructure is part of Hanwha Systems' deep efforts to bring the Fourth Industrial Revolution to the public and private sectors, including the military.
Hanwha Systems is a leading global total solutions company providing differentiated smart technologies in defense electronics and information infrastructure. In August 2018, we launched our new ICT division after merging with Hanwha S&C. Our ICT division represents our advanced defense IT and system integration capabilities that make us more market competitive. Our IT & system integration capabilities combined with our product portfolio differentiate us, position us to lead in defense electronics, and allow us to naturally expand into areas of public infrastructure and private security.
Since its founding in 1978, the Hanwha Systems system division has significantly advanced the defense capabilities of South Korea's military. The knowledge we've gained from working with the South Korean military and the 40+ years developing systems used globally are being used to develop advanced systems for surveillance, reconnaissance, control, communication, computer, and intelligence (C4I), naval and land.
We are using our state-of-the-art aerospace technology to develop South Korea's first synthetic aperture radar (SAR) for military reconnaissance satellites and an active electronically scanned array (AESA) radar for the next-generation South Korean fighter KF-X. We are also developing core avionic electronics for fixed wing, rotary wing, and unattended systems.
Our surveillance and reconnaissance systems that we developed for South Korea's national defense include the thermal observation device (TOD), electro-optic tracking system (EOTS), infrared detection tracking equipment and multifunctional observation scopes. Hanwha Systems is using cutting- edge technology to make significant improvements to its radars like the L-sam multi-function radar and M-sam multi- function radar. At the same time, we're developing new radars to our portfolio like the FFX Batch-ΙΙΙ multi-function radar.
Hanwha Systems' C4I businesses rely completely on our original technologies to develop products that can operate in future combat environments. We produce next-generation tactical information communication networks (TICN) using these technologies and next-generation satellite communications systems. We are South Korean Navy's sole supplier for their naval combat management system. Our proprietary technology is at the heart of their enhanced combat systems and integrated solutions for sensors and armament.
Our strategy is to lead the future defense industry by improving our technical capabilities and building strong relationships with key partners who are leading in the Internet of Things (IoT) and Artificial Intelligence (AI).
Our seven customer support centers across the nation provide product support for weapon systems operations. Hanwha Systems offers integrated logistics support (ILS) with timely customer support, guaranteed.
Hanwha Systems ICT division has accrued deep level experience in systems integration and management from having developed world-class IT solutions and services over the years for a variety of industries, including manufacturing, defense, construction, financial services, retail, service, and education. We're now building customized systems with expertise that differentiates us and makes us more competitive in these industries.
Our ICT division operates a Cloud- based Big Data center that provides data analysis. And combined with our smart factories powered by IoT and Big Data technologies, we're developing capabilities to improve productivity, predictability, quality, and processes for our companies and our clients. We're even helping our nation as a whole – keeping cities safe with our integrated security and control platforms designed for the public infrastructure.
We're on a path to an unprecedented transformation, seeking both possibilities and opportunities with digital innovations and in disruptive technologies that combine AI, IoT, and Big Data. We're building internal blockchain platforms and forging technology partnerships with leading companies like Element AI in anticipation of the Fourth Industrial Revolution.
For more information, please visit :