Products & Services > Affiliates > Hanwha Advanced Materials
Hanwha Advanced Materials

Founded in 1965, Hanwha Advanced Materials defines its vision as "A high-tech materials company that protects the values of humanity and the environment." With our innovative line of products and technologies, we are operating businesses in the areas of lightweight composite materials and thermoformable components for automobiles, highly efficient advanced film for solar energy, and high-performance coating films for mobile phones and display. We also have developed local production and R&D networks in South Korea, the US, Europe, and China. Our global sales continue to rise.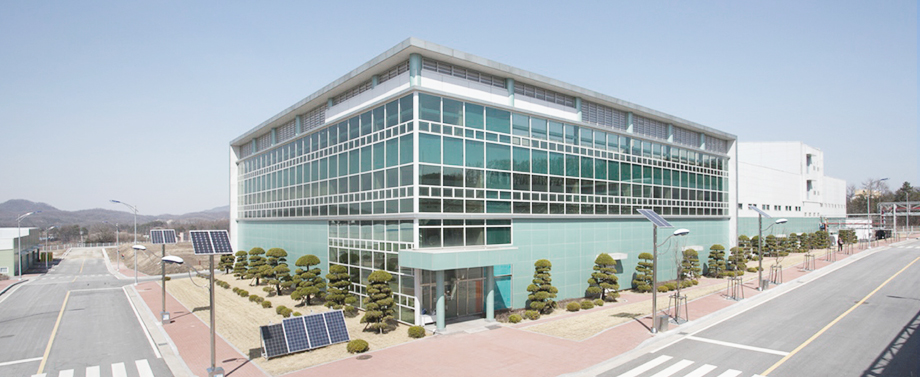 Since entering the automotive materials business in 1986, we have launched diverse products in interior and exterior materials for automobiles. We now offer distinctive technologies in high-strength, super-lightweight materials for automotive parts. We also produce lightweight composite materials for automotive parts, such as GMT, LWRT, EPP, SMC, and LFT, and other automotive parts using these materials. Among the materials we produce, StrongLite (glass fiber mat-reinforced thermoplastic, GMT) and SuperLite (lightweight reinforced thermoplastic, LWRT) rank at the top of their categories in global market share. We are a major supplier to global automakers, including Hyundai, Kia, BMW, Volkswagen, GM, Ford, and Toyota. As a global automotive parts supplier, we operate manufacturing corporations in Alabama and Virginia in the US, Beijing and Shanghai in China, and in the Czech Republic and Germany. And to proactively respond to the needs of global automakers for parts standardization and global sourcing, we plan to increase our number of overseas corporations to more than 10 by 2020. To help keep abreast of converging trends of the automotive and IT industries, we have joined the Automobile Convergence Alliance. We continue to focus on establishing a technological competitive edge by further reducing weight and simplifying automotive electronics.
Our Lightweight Composite Materials R&D Center, which opened in 2015, leads research on thermoplasticity for automobiles, thermosetting composite materials, and on designing and developing new applications. We develop new materials offering improved functionality, including innovative hybrids of plastic and different materials. We also create new methods of construction to lead the trend toward lighter-weight materials and car electronics—important downstream business areas for us. We are also expanding our market share by developing products for solar power and electronics, along with materials for next-generation mobile communications, the Internet of Things, and solar power efficiency.
We offer products by developing independent technologies, using sheet production technologies we have refined over the past 30 years. In 2010, we succeeded in developing and mass-producing EVA sheets and back sheets for photovoltaic modules. We operate a plant for 3.5GW EVA sheets and back sheets in South Korea but we are expanding the business to China, Europe, and Japan.
We are especially competitive in the high functional film market. Currently, we produce electronic circuits such as coverlay film (insulation film), FCCL (flexible copper clad laminate), bonding sheet (adhesive sheet), and EMI shield film (electromagnetic shielding film). Our flagship electronic circuit of LinkTron (FCCL) is used as a key component material for precision electronic products, such as smartphones and tablet PCs. We are now expanding into manufacturing circuit materials for automotive electronics.
For more information, please visit: