Products & Services > Affiliates > Hanwha Corporation
Hanwha Corporation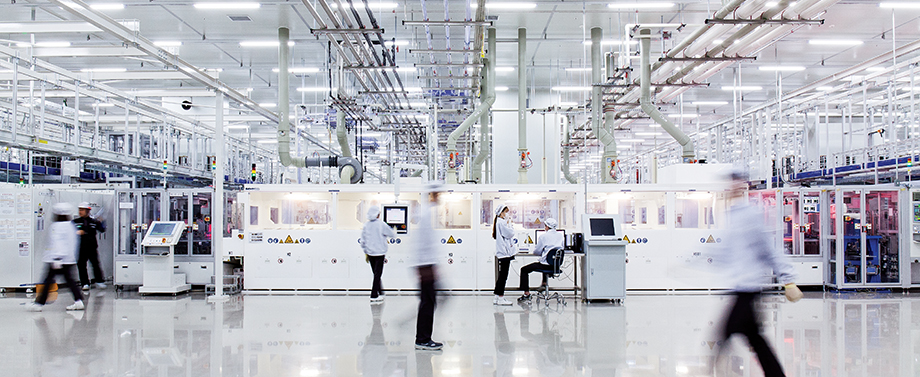 Since its establishment in 1952 as Korea Explosives, Hanwha Corporation has continued its growth as the nation's leading explosives and infrastructure provider. With its history of 68 years, Hanwha Corporation has aligned its business into Global, Defense and Machinery Divisions, becoming a global manufacturing corporation. Each division contributes to strengthening our future growth engine, through development of high-value added technologies and competitive global businesses.
The Global Division, with its diverse explosives manufacturing technology and experience and the global network it has accumulated over 60 years, provides chemical technology-based solutions, connecting the energy and environment sectors. Having succeeded in the development of the nation's first dynamite and the supply of safe and high-quality explosives and related chemicals to domestic industries, Hanwha Corporation/Global Division leads the commercial explosives markets at home and abroad with world-class technology and safety standards.
It also provides various services including fireworks displays through our Fireworks Promotion Unit, while further expanding our presence in the new global markets with our experiences and achievements in Indonesia and Australia, where we are winning blasting projects and exporting our plant technologies. 
The Chemical Unit has a five-decade history with accumulated business capacities in its key business areas, ranging from petrochemical and in-organic chemicals, to machinery and defense, boasting a stable profit structure. Building on its massive overseas network, it continues to sign new projects and secure stable source of profits, while working with world-class leaders through technology alliances to further build future business platforms.
The Defense Division entered the defense industry in 1974 and has since contributed to the strong self-defense capabilities of the nation. It currently operates in the areas of precision-guided munitions, navigation devices and laser, while also having evolved into a leading player in the aerospace industry, building on its technology competitiveness. Through a large-scale M&A in 2015, Hanwha Corporation/Defense Division has further expanded its scope of business to include defense electronics applied in warfare systems, ranging from artillery to engines and radars for aircraft and military vessels. In 2018, it made yet another jump to focus on navigation and laser fields, which are the key technologies in the future weapons system. With strong support and trust from the Korean government, as a key player in further development of the defense industry in the era of Industry 4.0, Hanwha Corporation/Defense continues to strive to become a trusted global partner providing innovative defense solutions.
The Machinery Division, which began its business in 1953, stands on half a century of know-how and technology in leading the global machinery industry. With heat treatment, automation and vapor deposition technologies, it has continued to develop proprietary technology and achieve innovation to manufacture high value-added machines and tools, while also leading the new global logistics paradigm with its 45-year experience in advanced technology and experience in the automation industry. Hanwha Corporation/Machinery is the first in the world to have succeeded in introducing an automated logistics system for the entire manufacturing process at a tire manufacturing plant, boosting its competitiveness in the area. It has also successfully led the logistics innovation in manufacturing plants by bringing together automation equipment and the Industry 4.0. smart factory. Hanwha Corporation/Machinery's level of strong technology and quality assurance has been proven once again through the successful development and delivery of the production facilities for solar energy cells and modules. Hanwha Corporation/Machinery continues to work vigorously to enter new overseas markets as a global solar equipment manufacturer. The Machinery Division is pushing its R&D and innovation forward as a global leader in the sector, providing total engineering solutions for all.
For more information, please visit: