Products & Services > Affiliates > Hanwha Corporation
Hanwha Corporation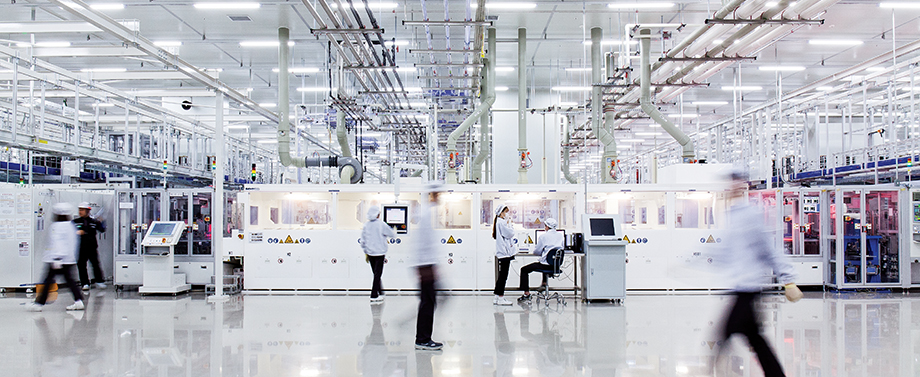 Hanwha Corporation, the parent company of the Hanwha Group, is a global manufacturing and trading company that has directly contributed to the growth of South Korea's economy. There are three divisions under the Hanwha Corporation: Global, Defense, and Machinery.
Hanwha Corporation was founded in 1952 as Korea Explosives company, quickly becoming the leader in explosives industry of South Korea. The company has since evolved into a global multi-industry manufacturing company with diversified products in chemicals, defense systems, and machinery.
We excel at taking technologies to the next level, making them better and making them work together to solve problems. And by leveraging our extensive operating synergy, business networks and more than six decades of experience across explosives, our Global Division has been able to segue into chemical technology-based solutions, effectively bridging the gap between energy and the environment.
In 1959, Hanwha became South Korea's first domestic manufacturer of dynamite. After successfully developing safer, high-quality industrial explosives and Initiating Systems, we have been able to branch out to supplying industries with the fundamental means to build cities and their infrastructures.
We entered the mining service market in 2014, and since then, we've quickly established ourselves in Indonesia and Australia with high-quality products and services. Similarly, we're infusing the best of our technologies, not only into the production of explosives but to set the standards in the global market. Our success in Indonesia and Australia has allowed us to expand mining services into new markets around the world. Our Chemical Business department is demonstrating stable profitability in core businesses such as petrochemicals and inorganic compounds. We are also initiating a range of new projects and targeting new sources for growth via our global network. And our close technology alliances with leading companies in the industry are paving the way to establish a more solid foundation in promising new sectors.
We entered the defense industry in 1974 and our Defense Division quickly became instrumental in the development of South Korea's military defense. We provided the South Korean military with precision-guided munitions, advanced ammunition, navigation system, and lasers. Through large mergers and acquisitions, we diversified our product portfolios to include self-propelled guns and engines for aircraft and fleets, effectively entering the aerospace business. We then heavily invested in defense electronics such as radar and combat systems. By 2018, we became very competitive as a manufacturer of navigation systems and lasers—the core technologies of the future weapon systems. In 2021, we also entered the launch vehicle business as a part of Hanwha's "Space Hub" initiative. These are our new growth engines.
We have been instrumental in the development and growth of the South Korean defense industry in the Fourth Industrial Revolution era. The South Korean government regards us as not only reliable but also as a "trusted global partner in providing innovative defense solutions." Not to be satisfied with just accolades, we continue to develop our core business competencies and strengthen our internal capabilities.
Our Machinery Division was established in 1953 and today, with its deep experience and cutting-edge technology, it is leading the machinery equipment industry globally. Our Machinery Division produces high value-added machinery equipment with focus on heat treatment, factory automation, and evaporation processing. Both domestically and internationally, we provide market-proven turnkey solutions to battery companies that include the materials, electrodes, assembly, and formation processes.
Our Machinery Division also leads the logistics automation industry with its advanced factory and warehouse automation technology that we've been developing for the last 46 years. Our automation business is stronger than ever. We successfully completed the world's first system to automate the entire tire production process. And our innovations are allowing us to make great strides improving production logistics in the manufacturing of Smart Factories that combine highly automated assets with Industry 4.0 technologies.
We have parlayed our in-house technology and ability to build quality to successfully produce high quality solar cells and modules from our advanced manufacturing facilities. We're already recognized for solar power equipment manufacturing in markets across the globe. With continuous R&D and innovations, our Machinery Division is on track not only be a global leader in machinery equipment but a total engineering solutions provider.
For more information, please visit: