Products & Services > Affiliates > Hanwha Corporation
Hanwha Corporation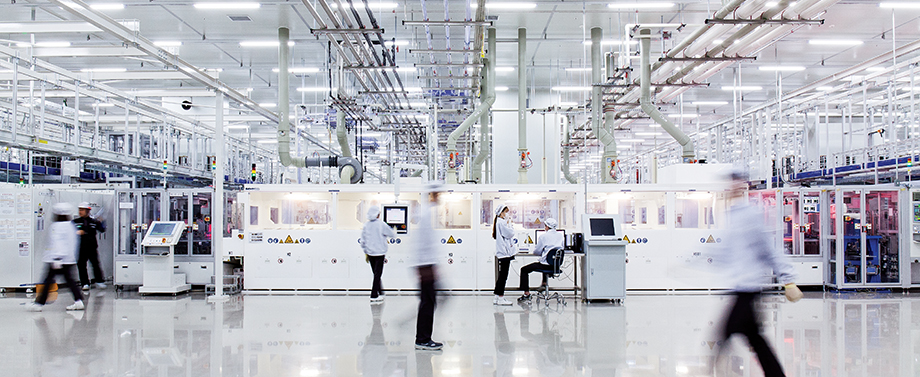 Hanwha Corporation was founded in 1952 as Korea Explosives Company, quickly becoming the leader in the explosives industry of South Korea. It has since grown into a global manufacturing and trading company operating in four business areas—explosives, defense, trading, and machinery.
In 1959, Hanwha was the first domestic manufacturer of dynamite in South Korea. After having successfully developed safer, high-quality industrial explosives and fire process products, we have been able to supply the South Korean government with the crucial means to rebuild its cities and infrastructure.
Today, Hanwha Corporation/Explosives and Defense continues to apply its extensive experience with explosives technology and has expanded into raw explosives materials, explosives manufacturing, and explosives applications. We entered the mining service market in 2014, quickly gaining a firm foothold in the world markets with high-caliber products and services. We started offering mining services in South Korea and Indonesia. We continued to expand our business into new service areas. In 2015, we entered a new market and took over the Australian mining service company LDE by providing high-quality products at competitive prices. We also completed the full vertical integration of nitric acid-ammonium nitrate-industrial explosives by acquiring granular ammonium nitrate production lines. And we continued to invest in innovations to produce high-value-added technologies, such as the electronic detonator.
Since entering the defense industry in 1974, Hanwha Corporation/Explosives and Defense has contributed significantly to improving South Korea's military defense capabilities. We operate businesses in precision-guided munitions, advanced ammunition, and underwater surveillance equipment. We have also entered the aerospace business, sharpening our competitive edge. In 2015, we conducted large-scale mergers and acquisitions, changing our business focus from ammunition and guided munitions to include self-propelled guns and engines for aircraft and fleets. We're also investing in defense electronics such as radar and combat systems. In 2018, we began building our competitiveness in navigation systems and laser, the core technologies of the future weapon system, as our new growth engines.
We have been instrumental in the formation of the South Korean 3-axis system that is made up of the Korea Air and Missile Defense (KAMD), Kill Chain, and Korea Massive Punishment and Retaliation (KMPR)—which earned us a reputation for consistent reliability from the South Korean government. To become a "trusted global partner in providing innovative defense solutions," we are securing core business competencies and strengthening our internal capabilities.
Hanwha Corporation/Trade is an international trading company that has played a leading role in globalizing Hanwha Group after it was founded in 1966. We have built a global network of more than 27 overseas corporations and offices. Our network allows us to work in synergy in world markets for Hanwha Group. As we continue to build our existing trading business, we lay the groundwork for stable growth by investing in value chain businesses. We focus on discovering and fostering new business models that are countryspecific and overseas projects in the hospital and infrastructure sectors. In time, these businesses will become new revenue sources for our general trading business. We are increasing our network strategically in Latin America and Africa, and building new overseas business opportunities.
Established in 1953, Hanwha Corporation/Machinery is today leveraging its deep experience and cutting-edge technology to lead the machinery equipment industry worldwide. We produce high-valueadded machinery equipment including industrial machinery and machine tools, with a focus on heat treatment, factory automation, and precision processing. Our machine tools, custom built to meet customer feature requirements and production lines, have helped us gain the largest market share in South Korea. And with our technology and experience, we've successfully segued into producing high-quality cells and modules, and to building solar cell manufacturing facilities for our customers.
Our state-of-the-art aerospace technologies have allowed us to make great strides toward becoming a global leader in manufacturing auxiliary aerospace machinery parts and electronics. Our aerospace business builds auxiliary parts for engines (hydraulic and fuel injection systems) and parts for flight control systems such as landing gear electronics. In 2015, we began a partnership with UTAS, a company in Turkey, to export aerospace parts. Our aerospace maintenance business also signed a memorandum of understanding with GE. We're working with companies around the world not only to establish and strengthen our relationships but also to increase our business competitiveness in the global arena. At the same time, these initiatives are helping us to become a global leader, to explore new growth engines, and to expand our global presence.
For more information, please visit: