Products & Services > Affiliates > Hanwha Energy
Hanwha Energy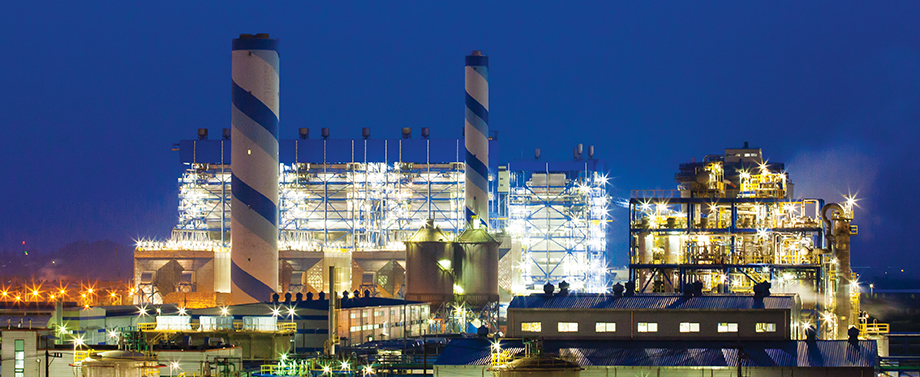 Established in 2007, Hanwha Energy is a comprehensive energy solutions company. We operate cogeneration plants that provide a stable supply of high-quality electricity and ultra-high-pressure steam to companies in national industrial complexes in South Korea. By providing readily available power, our plants improve the competitive advantage of our off-takers. Our cutting-edge technology consistently complies with South Korean government requirements for energy efficiency and greenhouse gas emissions reduction.
We are diversifying our energy business as we promote overseas solar power generation, O&M business, system solutions business, and more to help us to build sustainable growth. In Japan, we operate several solar power plants with a combined capacity of 50MW, including a 24.5MW solar power plant in Ōita. We also constructed a 31.7MW plant in Turkey and a 202MW plant in India, which both began commercial productions in 2017. The solar power plants under construction in Japan are approximately 100MW, and we are planning an expansion in the near future. In the US, we signed a 1GW PPA through our local subsidiary for several locations, including Texas and Nevada. Commercial operations are expected to begin soon.
To efficiently operate and systematically maintain solar power plants, we are building an O&M business that uses our Hanwha Energy Integrated System (HEIS) as its base. Our O&M services help to ensure stable profits for our customer's assets through improved performance, maximum productivity, and efficiency. As a result, our O&M business has become one of the main pillars of our renewable energy business.
In addition, we are expanding our energy system solutions with our smart energy business model. In December 2017, we built a 19MWh solar energy connected to Energy Storage System (ESS) in Saemangeum, South Korea. We are using ESS to take advantage of the discount on the retail electricity rate and achieve peak savings at factories and buildings in South Korea. Going forward, we plan to implement our energy solutions for distributed energy sources, such as ESS and microgrids in other countries, including Japan, the US, and in Europe.
For more information, please visit:
Related Affiliates
Hanwha's businesses span chemicals & materials, aerospace & mechatronics, solar energy, finance,
leisure & lifestyle, and construction. Through the integration of our growing number of affiliate enterprises worldwide, we are harnessing the power of sustainable, quality growth to continually increase the value we bring to our customers.