Products & Services > Affiliates > Hanwha Galleria
Hanwha Galleria

Since its founding in 1976, Hanwha Galleria has set the trend for premium lifestyles as the leader in the retail industry in South Korea.
Galleria Luxury Hall, which opened in 1990, was South Korea's first upscale department store and later served as the inspiration for luxury department stores throughout South Korea. With the largest number of luxury brands and distinctive services, our dining and retail destinations are attractive to both tourists and domestic shoppers. Galleria Luxury Hall features luxury brands, global fashion trends, fine dining, and premium services. It embodies the vision of a new generation of luxury malls, meeting the needs of customers who want something upscale and different.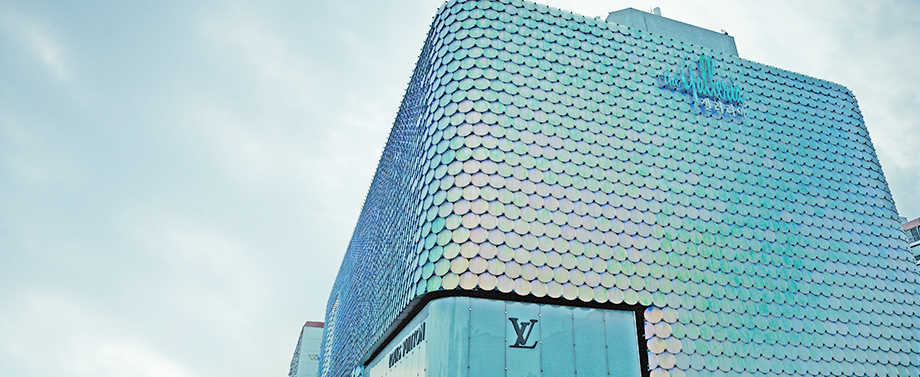 Located in premium locations across the country, including Seoul, Suwon, Cheonan, Daejeon, and Jinju, Galleria department stores also offer customers a suite of sophisticated shopping opportunities with distinctive merchandise and localized marketing practices. In 2019, we plan to open a new store in Gwanggyo, Suwon to secure the growth momentum of the department store business. With new concepts and differentiated spaces, the Gwanggyo store will provide a new paradigm for the retail business. We are working to become the No. 1 premium retailer in the country, providing first-class shopping experiences for the latest trends.
In 2015, Hanwha Galleria Timeworld won a business license for a new duty-free store in Seoul. Soon after, Galleria Duty Free 63 opened its doors in December of 2015 at our 63 Building with 10,153 square meters of selling space. With Hanwha Galleria's experience in the retail business and network of Hanwha affiliates, Galleria Duty Free 63 can create new tourist contents and compete globally. We are committed to becoming an outstanding duty-free business operator, helping to secure and expand opportunities for small and medium-sized firms under our 63 plan.
In addition, we build and evolve our business constantly, finding success by promoting new merchandise and marketing activities. We also find hidden gems, and buy directly from suppliers to build our unique collection of goods to offer value and savings to our shoppers. We engage our customers in person with special shopping events and through social media. We listen to our customers and developed customized business models for online malls to cater to changing shopping practices and greater desires for convenience. We have a mid- to long-term plan to expand online distribution channels to overseas markets that include China. Our plan is to build new business opportunities, beyond department store sales to meet diverse customer needs for purchasing goods and services online.
We will continue to take creative steps to strengthen our core competencies that appeal to our customers – our best products and the best possible experience.
For more information, please visit:
Related Affiliates
Hanwha's businesses span chemicals & materials, aerospace & mechatronics, solar energy, finance,
leisure & lifestyle, and construction. Through the integration of our growing number of affiliate enterprises worldwide, we are harnessing the power of sustainable, quality growth to continually increase the value we bring to our customers.