Products & Services > Affiliates > Hanwha Impact
Hanwha Impact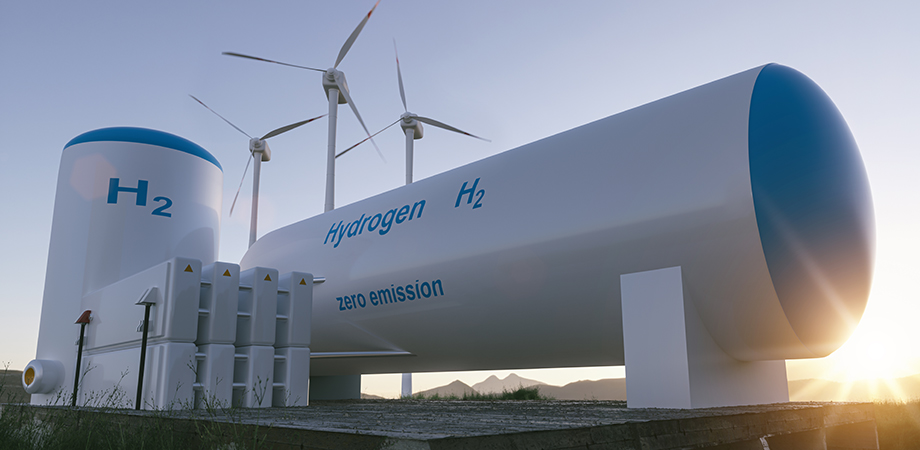 With a vision of "We leave a positive impact on humanity and the planet, while driving toward a sustainable future through technological innovation, " Hanwha Impact is leading the change for a sustainable future with low carbon, sustainable energy and innovative future-ready projects.
Hanwha Impact aims to lead the Fourth Industrial Revolution through forward-thinking innovations such as low carbon energy, convergent technology, and mobility. Firmly built on our sustainable management philosophy, Hanwha Impact secures both sustainable innovation technologies through a range of business development and open innovation via active M&As and strategic investments, in parallel.
Hanwha Impact prioritizes investments for hydrogen-focused low carbon energy, and continues to discover technologies and perform demonstration projects that can be applied across the value chains of the hydrogen industry. In an effort to accelerate the transition of clean energy across our society and industry, we acquired U.S. Power Systems Mfg. (PSM) and Netherlands' Ansaldo Thomassen B.V (ATH). This critical acquisition will enable Hanwha Impact to realize the true promise of hydrogen combustion technology, while leveraging existing assets. Our hydrogen combustion technology enables us to provide customers with solutions to retrofit the gas turbines of their LNG-fired power plants to run on up to 65 percent hydrogen fuel. The result is more than 30 percent fewer CO₂ emissions and significantly lower nitrogen oxide emissions. This paradigm-shifting approach is what will propel our ambition into becoming a carbon-neutral society. Currently, we have teamed up with the Korea Western Power to develop technology that ramps up hydrogen content in gas turbines. We plan to increase the proportion of hydrogen in the turbine to 100% to ensure the facility eventually eliminates any  CO₂ emissions.
In convergent technology, it is evident that the combination of biotechnology—such as genetic engineering—and data utilization technology shows breakthrough progress. Data utilization technology is expanding into biosciences. We also expect to enter or grow into promising businesses that create disruptive innovations in various industries by utilizing gene and protein biotechnology. In response, Hanwha Impact is seeking to gain a competitive advantage by implementing preemptive investments in companies that have next-generation technologies.
Advances in mobility technology will also accelerate lifestyle changes. The future of mobility will evolve in a way that extends mobility services to meet these changes, while delivering innovation—the value of new mobility—to customers. As a result, Hanwha Impact is exploring new opportunities by focusing on large-sized special vehicles that utilize hydrogen fuel and eco-friendly short-distance mobility solutions.
In the meantime, Hanwha's purified terephthalic acid (PTA) business is a continuous source of profit for the company. PTA was developed as a base material for polyester to replace natural cotton. It is now used as the primary component in many types of polyester due to its superior resistance to heat, mechanical strength, water resistance, wear resistance, and insulation compared to other products. The applications for PTA are expanding into other uses besides clothing, such as PET resin, film, paint, and industrial fibers. We will further strengthen our competitiveness by improving our PTA-related technologies and continuing to develop related businesses in the value chain.
For more information, please visit: