Products & Services > Affiliates > Hanwha Q CELLS
Hanwha Q CELLS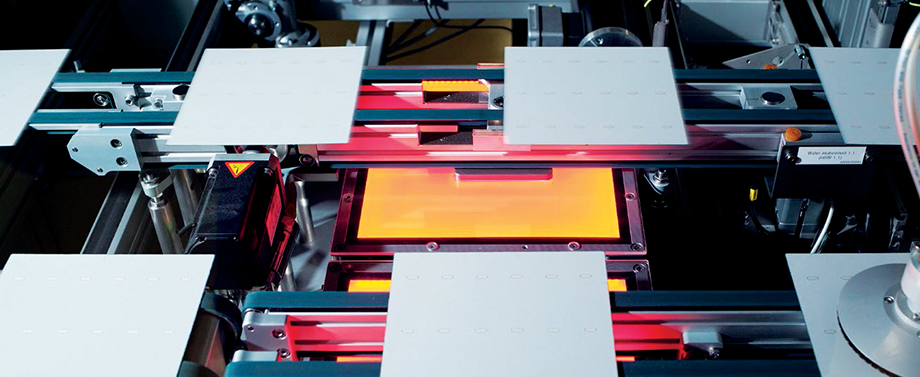 Hanwha Q CELLS is a total solar power solution provider with the world's largest cell production capacity. Our business scope ranges from the midstream of ingots, cells, and modules to downstream solar solutions for residential, commercial buildings, and solar power plants.
Since our foray into the solar energy business in 2010, Hanwha Group has transformed Hanwha Q CELLS into the world's leading producer of solar cells and modules. Our current production networks span across China, Malaysia, and South Korea. Bolstered by strong revenue and driven to stay ahead of the growing worldwide demand, we've continued to invest in R&D and manufacturing innovations. The Jincheon Plant in South Korea, built in 2016, can annually produce more than 1GW of Q.ANTUM cells (the world's most efficient cells). Our Q.ANTUM technology is based on PERC cell technology, providing monocrystalline efficiency for multicrystalline module cells. The latest Q.ANTUM module, Q.PLUS, won the Module Manufacturing Innovation award at the Solar Industry Awards 2015 in Hamburg, Germany.
For two consecutive years, Hanwha Q CELLS has won the Intersolar Award in the Photovoltaics from Intersolar, the world's leader in solar energy conferences and exhibitions. In 2017, our Q.PEAK RSF L-G4.2 steel-frame module won in the Photovoltaic category. A year later, in June 2018, our Q.PEAK DUO-G5 solar module followed suit, winning in the same category and earning high praise for its 120 half-cell, six-bus bar monocrystalline module that the Intersolar jury panel called "the new standard for residential and commercial rooftop."
Hanwha Q CELLS is ranked among the best by installers, winning the Top Brand PV Seal 2018 from EuPD Research for the fifth time in a row in Europe and for the third time in Australia.
Our technology infrastructure enables differentiated technology innovation. Our base solar R&D work is done in Thalheim, Germany, but our R&D network is located in China, Malaysia, and South Korea. Our R&D centers all receive Hanwha's continuous support and investments to develop solar technology, including anti-PID, hot spot protection, and more.
By employing our cutting-edge technology and economies of scale, Hanwha Q CELLS has been able to take advantage of the growing demand for solar power around the world. We have been able to offer higher quality products at competitive prices. In 2014, we entered the rooftop solar power equipment market in Japan and Europe and the large-scale power plant markets in the US, Thailand, Chile, and Latin America. In the same year, we secured a series of large solar projects across Europe—in the UK, France, and other countries. Solar project contracts in Japan helped us achieve the top international market share in 2016 and recognition as a key worldwide player. In 2015, we partnered with US-based NextEra Energy to provide 1.5GW of modules, accelerating our entry into one of the world's largest solar markets. And by 2016, we earned the No. 1 market share in the US, South Korea, Australia, and Turkey.
Hanwha Q CELLS is securing its global leadership in the solar power industry through long-term growth and expertise —this is part of our strategy to optimize for the needs and policies of worldwide energy markets.
For more information, please visit:
Related Affiliates
Hanwha's businesses span chemicals & materials, aerospace & mechatronics, solar energy, finance,
leisure & lifestyle, and construction. Through the integration of our growing number of affiliate enterprises worldwide, we are harnessing the power of sustainable, quality growth to continually increase the value we bring to our customers.