Products & Services > Affiliates > Hanwha Total Petrochemical
Hanwha Total Petrochemical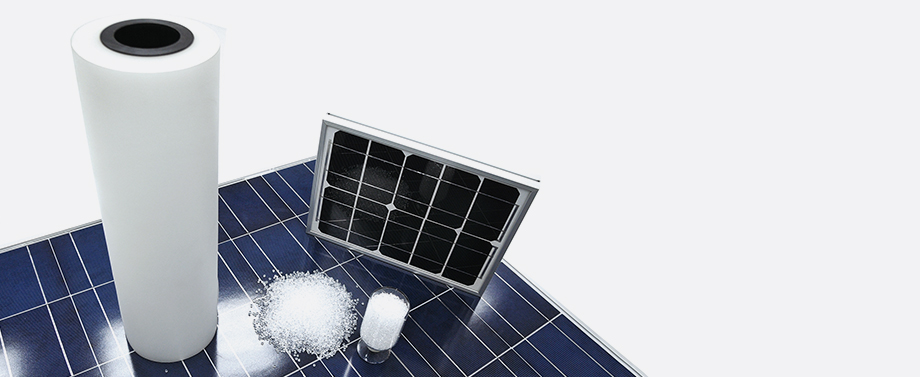 Hanwha Total Petrochemical was incorporated into Hanwha Group in 2015. Since then we have not only generated stable business results but also earned the rank of South Korea's World Class Products 4 years in a row. We continue to strengthen our market dominance because of our quality and innovations.
Since its founding in 1988, Hanwha Total Petrochemical has led the growth of the petrochemical business in South Korea through technological innovations and by executing its market expansion strategy successfully. In 2003, Hanawha Total Petrochemical set out to build a foundation to become a global chemical and energy company. The company executed this plan by forming a joint venture with the Total Group, a major French company in the energy and chemical industry. Since then and after becoming a Hanwha affiliate, Hanwha Total Petrochemical has exhibited solid financial performances.
The product portfolio of Hanwha Total Petrochemical includes basic chemicals, such as ethylene, propylene, and butadiene. Hanwha Total Petrochemical also produces base chemicals like styrene monomer, paraxylene, and ethylene glycol. With 18 plant units in the Daesan Petrochemical Complex, the company is able to produce a wide range of products from those needed for energy, such as gasoline, diesel, jet fuel, and liquefied petroleum gas, to polymers that are used in feedstock materials, such as polyethylene and propylene.
We are the only company in South Korea that operates a naphtha-cracking center (a core facility in our petrochemical plant), a condensate fractionation unit (a refining facility), and an aromatics plant, all in one single complex. This complex represents a successfully organized vertical system – from sourcing to producing to distributing the final products. The efficiency we've achieved with this system allows us to diversify our business portfolio and pursue stable growth. In 2010, after registering our refining business with the South Korean Ministry of Trade, Industry & Energy (MOTIE), we began as a full-fledged energy business. In 2014, we made the biggest investment since establishing the business by building an additional aromatics plant, a condensate fractionation unit, and an ethylene-vinyl acetate (EVA) plant. With the additional production facilities, we now produce 1.40 million tons of ethylene, 2 million tons of paraxylene, and 1.06 million tons of styrene monomer annually.
We have the No. 1 market shares in the EVA used in solar cells, HDPE used in bottle caps, the EVA used in extrusion coating, flow mark free polypropylene (FMF PP) used in automotive composite materials, and high isotactic polypropylene (HIPP) used in electronic applications. These products have been recognized as World Class Products by MOTIE. We attribute our success not only to the vertical system we employ and our product diversifications but also to the vast and global network of the Hanwha Group.
For more information, please visit: