The "Quality Growth 2020" vision embodies Hanwha's commitment to be an industry leader in each
of our existing business areas. We will continue to build a corporate culture that fosters mutual
growth and prosperity for our employees and stakeholders.
NEW GROWTH ENGINES Solar Energy Lead in responding to the challenges of energy depletion and climate change. Holistic Services Lead in enhancing every aspect of life From financial security to leisure and health. Chemicals & materials Provide better values for the lives of mankind through future technologies GLOBAL STRATEGY Globalization Focus on growth and value-added businesses. Localization Become a partner for growth in local markets. Synergy Foster synergy between affiliates on all levels.
Spirit & Core Values
Behind our achievements is the spirit of "Trust and Loyalty."
The core values that unite us are "Challenge, Dedication, and Integrity."
Together, these values form the driving force that innovates the corporate culture
and are the standards for how we will achieve our growth vision.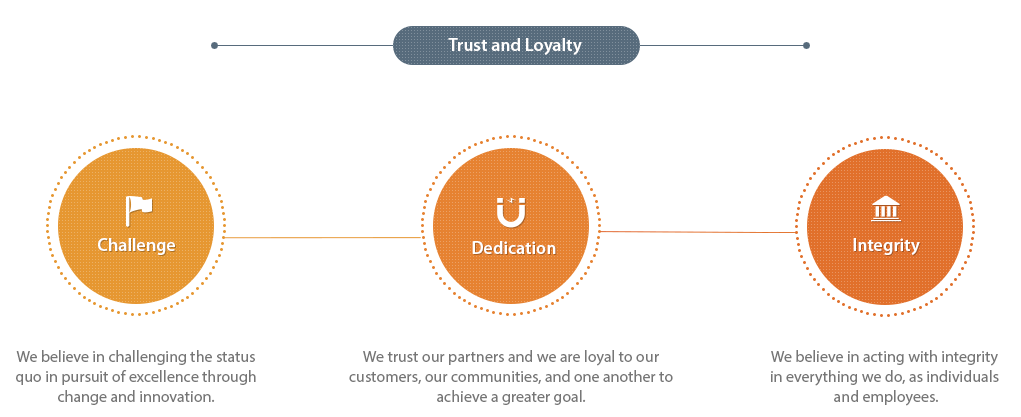 Dedication We are loyal to customers and strive to achieve ever-greater goals with our colleagues. Challenge We are never satisfied with the status quo and pursue excellence through changeand innovation. Integrity We act honestly and fairly based on our honor and principle.