Hanwha Aerospace Ranks First in Asia and Fifth in the World in Anti-Corruption Index
Out of the 134 defense companies that Transparency International evaluated based on their commitments to anti-corruption and transparency, Hanwha Aerospace ranked in the top 12 percent and was first among Asian companies
Hanwha Aerospace received top ratings in the categories of Leadership and Organizational Control, Supply Chain Management, and Support to Employees
Hanwha Aerospace's high marks come on the heels of the A-grade ESG rating it received last year from Korea Corporate Governance Service (KCGS), reaffirming the importance of the company's work to continue its sustainable management efforts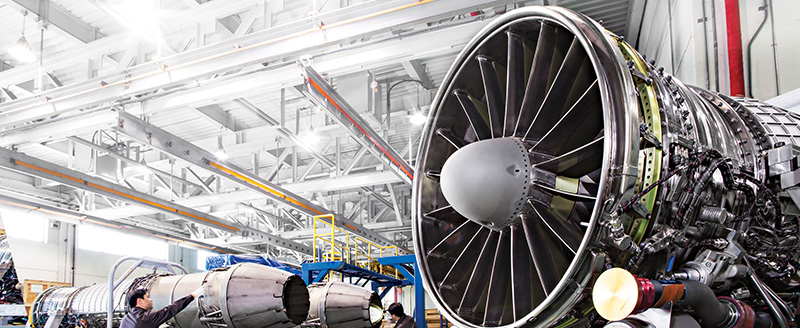 On February 16, Hanwha Aerospace announced that it had been rated as one of the top five companies worldwide by Transparency International in its most recent Defense Companies Index on Anti-Corruption and Corporate Transparency (DCI). The DCI 2020 evaluated the levels of commitment to anti-corruption and transparency of 134 of the world's largest defense companies across 38 countries. Hanwha Aerospace was revealed to be the highest-ranking Asian company in the index after reviewing the scores of all the companies.
Only two firms – Leonardo of Italy and Raytheon of the United States – received A grades, while a total of 14 companies, including Hanwha Aerospace, Lockheed Martin of the United States, and BAE Systems of the United Kingdom, received B's. A and B grade companies accounted for approximately 12 percent of the 134 companies that were evaluated. Hanwha Aerospace's overall score placed it among the top five companies assessed by Transparency International.
The DCI assesses key standards of anti-corruption and transparency in 10 distinct areas based on a six-tier scale that ranges from A to F. A, B, C, D, E and F grades indicate very high, high, moderate, limited, low, and very low levels of commitment, respectively.
Hanwha Aerospace received high scores in three key areas: Leadership and Organizational Control, Supply Chain Management, and Support to Employees.
The company received its highest rating in the Leadership and Organizational Control category for its senior management's work to prevent corruption, implement relevant policies, and establish anti-corruption programs. Hanwha Aerospace was also recognized for its efforts to comply with transparent and fair business practices, maintain integrity, and adhere to anti-corruption policies when selecting suppliers. Specific programs, including those that offer ongoing training for all employees and protect internal whistleblowers, also received high marks.
Last year, Hanwha Aerospace obtained an overall grade of A, the highest score among Korean defense companies that were evaluated by the Korea Corporate Governance Service (KCGS) across environmental, social and governance (ESG) categories.
"Building on this top-five rating in the Defense Companies Index on Anti-Corruption and Corporate Transparency, as well as last year's A-grade ESG evaluation, we will not only contribute to national defense as a representative defense company in Korea, but will also fulfill our role as a responsible member of society," said a Hanwha official.
Earlier this year, Seung Youn Kim, Chairman of Hanwha Group, emphasized the importance of ESG in his New Year's message, stating that "We need to strengthen our own ESG efforts, through better compliance and by implementing strategies that enhance the sustainability of our own business activities."
Hanwha Aerospace
Hanwha Aerospace began operations in 1977, producing aircraft engines and film cameras. Since then, it has aggressively invested in R&D to grow into a major presence within the aircraft/gas turbine engine industry. Hanwha Aerospace's dramatic evolution was made possible by the successful development of industry leading and proprietary technologies that give it the competitive edge needed to succeed around the world. In addition to technological advancement, Hanwha Aerospace also focuses on developing industry expertise and the ability to comprehensively address changing market demands as well as the ability to anticipate future market shifts.

For more information, visit: www.hanwhaaerospace.com
Contact Us
Thank you for your interest in Hanwha.
Please contact us for your inquiries.
Email Us
Information Message
Please enter your email address.
Information Message
Please enter a correct email address.
Success
Keep an eye on your inbox for the latest stories from Hanwha.
Information Message
Your subscription request has already been processed. Thank you.