Hanwha Aerospace Signs USD 300 Million Contract to Supply GE with Cutting-Edge Aircraft Engine Components
Hanwha Aerospace will now supply advanced aircraft engine components to another of the world's top three aircraft engine manufacturers, GE. It was only earlier this month, the USD 1 billion deal with Rolls-Royce was sealed
The partnership with GE further strengthens Hanwha Aerospace's standing among the top aircraft engine component manufacturers in the world

Hanwha Aerospace announced that it signed a USD 300 million contract to supply cutting-edge aircraft engine components to General Electric (GE), a world-renowned aircraft engine manufacturer.
GE Aviation was established in 1917. Alongside Pratt & Whitney and Rolls-Royce, GE is one of the world's top three aircraft engine manufacturers.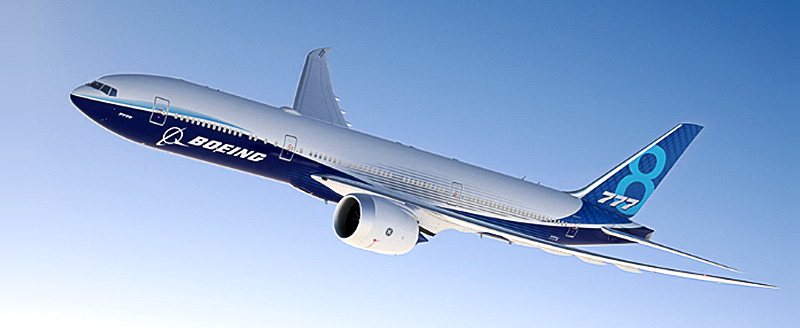 Hanwha Aerospace will supply GE with 46 types of engine components for GE's GE9X and LEAP engine. The GE9X is GE's most advanced engine and expected to enter commercial production in 2020 while the LEAP is the world's best-selling aircraft engine. Hanwha Aerospace will begin delivering six types of engine components specifically for the GE9X, including high-pressure compressors and turbines in 2024. And for the LEAP engine, Hanwha Aerospace has promised 40 types of components in 2025.
See the appendix for more details on the GE9X and LEAP engines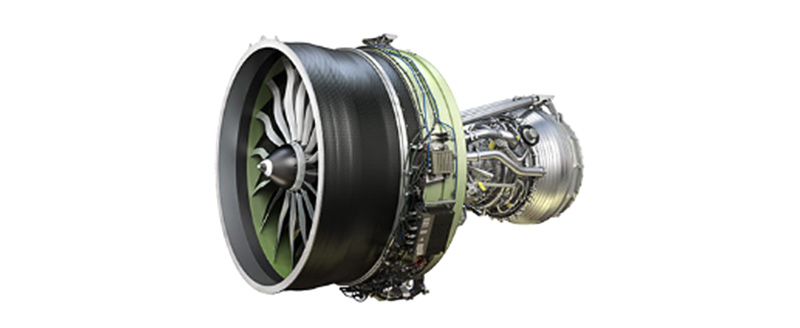 The large GE contract for the GE9X components is vital for Hanwha Aerospace's strategy. It will allow Hanwha Aerospace to secure its long-term business expansion plans and pursue other avenues of growth for the future.
A Hanwha Aerospace spokesperson said that Hanwha is being recognized for its global manufacturing capabilities. The company's flagship plant in Changwon is South Korea's only smart factory that can build aircraft engine components but it also has a production plant in Vietnam that began operations last year.
The Hanwha Aerospace spokesperson noted that the company has long been a partner of GE because of Hanwha's quality and technology.
The Hanwha Aerospace spokesperson also said with the latest supply contract, Hanwha raised its global status as an aircraft engine component company.
Hanwha Aerospace has been steadily growing its aircraft engine business to become a globally recognized aircraft engine component manufacturer by strengthening its partnerships with all of the top three aircraft engine manufacturers in the world: GE, Pratt & Whitney, and Rolls-Royce. In 2015, Hanwha Aerospace entered into a revenue-sharing partnership with Pratt & Whitney to supply components for the GTF engine.
Recently, Hanwha Aerospace sign a USD 1 billion contract with Rolls-Royce. The supply contracts with these three companies, in just the last five years, are worth more than USD 20.1 billion. And with the recent acquisition of EDAC Technologies, an American aircraft engine component manufacturer, now operating as Hanwha Aerospace USA, the company is poised to become the leading aircraft engine manufacturer and the revenue-sharing partner of choice, globally.
Appendix
1. GE9X Engine
Development on the GE9X began in 2012. It is the world's largest turbofan engine designed specifically for the Boeing 777X. The GE9X's fan blades and fan case are made of carbon fiber composites to minimize weight. 3D printing is used to produce the engine's fuel nozzles. Other parts are made using lightweight, high-resistance ceramic composites.
2. LEAP Engine
The LEAP engine is the world's best-selling aircraft engine. It is the successor to the CFM56 engine and primarily installed on single-aisle airliners like the Airbus 320neo.


3. Boeing 777X
The Boeing 777X is currently under development. It will have the capacity for 400 passengers but will use as much as 12% less fuel. The 777X's wings are longer than those of the current 777s, but the wingtips can fold, allowing the 777X to fit into existing airport infrastructure. The aircraft will be fitted with two GE9X engines.


4. General Electric (GE)
GE's aviation division was established in 1917. Alongside Pratt & Whitney and Rolls-Royce, it is one of the world's top three aircraft engine manufacturers. GE Aviation produces primarily aircraft engines for civil aviation but also gas turbines for military, industrial, shipping, and power-generation uses. In 2018, GE recorded sales of USD 30.6 billion and operating profits of USD 6.5 billion. GE Aviation is headquartered in Cincinnati, Ohio, and has 48,000 employees as of 2018.
Hanwha Aerospace
Hanwha Aerospace began operations in 1977, producing aircraft engines and film cameras. Since then, it has aggressively invested in R&D to grow into a major presence within the aircraft/gas turbine engine industry. Hanwha Aerospace's dramatic evolution was made possible by the successful development of industry leading and proprietary technologies that give it the competitive edge needed to succeed around the world. In addition to technological advancement, Hanwha Aerospace also focuses on developing industry expertise and the ability to comprehensively address changing market demands as well as the ability to anticipate future market shifts.

For more information, visit: www.hanwhaaerospace.com
Contact Us
Thank you for your interest in Hanwha.
Please contact us for your inquiries.
Email Us
Information Message
Please enter your email address.
Information Message
Please enter a correct email address.
Success
Keep an eye on your inbox for the latest stories from Hanwha.
Information Message
Your subscription request has already been processed. Thank you.