Hanwha Aerospace Takes Off To New Horizons
Hanwha Aerospace to solely focus on aircraft engines by spinning off its security division from its prior entity, Hanwha Techwin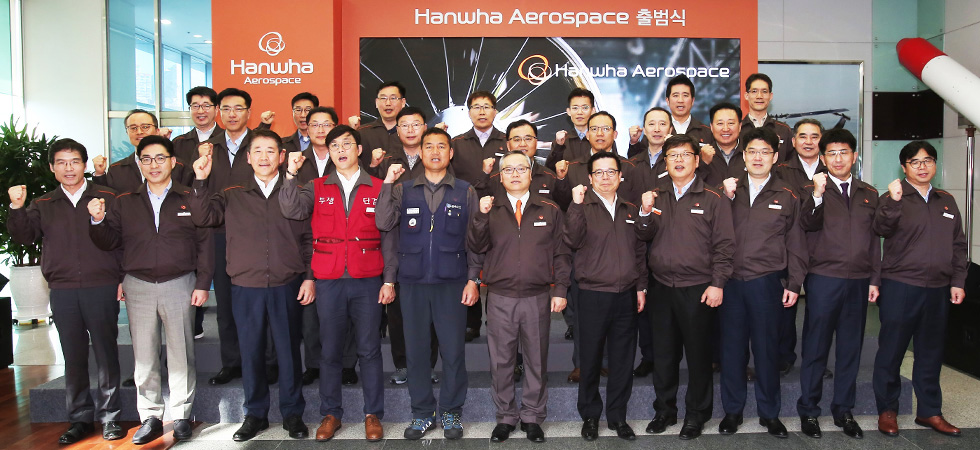 Hanwha Aerospace held a ceremony to commemorate the grand opening of its new base of operation in Changwon, South Korea on April 3. During the event, Hyun-woo Shin, Hanwha Aerospace's President and CEO, hailed the company's mission and welcomed workers with traditional Korean rice cakes.
"We will work hard to become the number one partner for the world's leading aircraft engine manufacturers," said President Shin to the attending dignitaries and staff. "It will take a lot of hard work, but I believe we can work together to make this happen."
Hanwha Aerospace changed its name from Hanwha Techwin on March 23 after its security division was spun off into an independent entity. As part of this change, Hanwha Aerospace moved its offices and facilities to Changwon City, 301 kilometers south of Seoul. The move was made to reinforce the company's exclusive focus on the aircraft engine business and to strengthen on-site management of the production line. The company will be listed on the Korea Exchange (KRX) as Hanwha Aerospace in mid-April of 2018.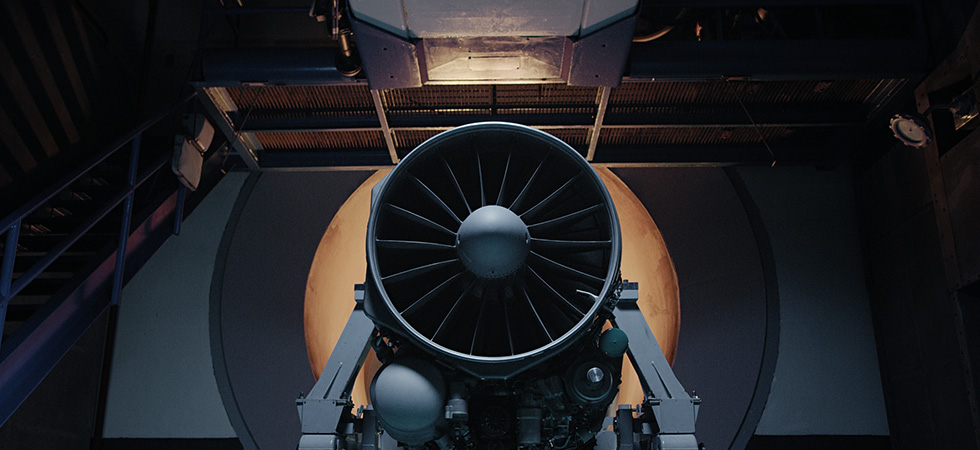 Hanwha Aerospace is South Korea's only gas turbine engine manufacturer and produces engines for airplanes and helicopters as well as individual engine parts and modules. The company's steadfast commitment to maintaining stringent standards has made it a trusted partner to major aerospace companies like General Electric and Rolls Royce. Hanwha Aerospace has also entered into a major Risk and Revenue Sharing Partnership (RSP) with Pratt & Whitney to
co-build the next generation of advanced aircraft engines.
Since 1979, Hanwha Aerospace has assembled over 8,000 aircraft engines. The company is looking to grow its assembly and manufacturing capacity in the coming years and is currently building a 60,000㎡ manufacturing plant near Hanoi, Vietnam that will be operational by the second half of 2018.
"This is an exciting time for Hanwha Aerospace, and I am proud to be part of this new era for the company," said an employee who attended the opening ceremony. "I look forward to doing my part in helping the company grow and become the world's leading aircraft engine company."
Hanwha Aerospace
Hanwha Aerospace began operations in 1977, producing aircraft engines and film cameras. Since then, it has aggressively invested in R&D to grow into a major presence within the aircraft/gas turbine engine industry. Hanwha Aerospace's dramatic evolution was made possible by the successful development of industry leading and proprietary technologies that give it the competitive edge needed to succeed around the world. In addition to technological advancement, Hanwha Aerospace also focuses on developing industry expertise and the ability to comprehensively address changing market demands as well as the ability to anticipate future market shifts.

For more information, visit: www.hanwhaaerospace.com
Hanwha Group
Founded in 1952, Hanwha has grown quickly by anticipating and responding to changing business environments with a balanced business portfolio that includes energy & materials, aerospace, finance and retail & services. Our expertise and synergy in key areas have catapulted us into the seventh-largest business in South Korea and a Fortune Global 500 company. Hanwha continues to grow rapidly as we strive to pursue global leadership in all of our businesses. We are building a robust foundation for sustainable development and a brighter future for everyone.

For more information, visit: www.hanwha.com
Contact Us
Thank you for your interest in Hanwha.
Please contact us for your inquiries.
Email Us
Information Message
Please enter your email address.
Information Message
Please enter a correct email address.
Success
Keep an eye on your inbox for the latest stories from Hanwha.
Information Message
Your subscription request has already been processed. Thank you.