Hanwha Aircraft Engine Business Flies High in the Global Market

Hanwha Aerospace signs a USD 1 billion contract with Rolls-Royce for engine parts
Hanwha Aerospace is a new powerhouse in the aircraft engine industry, boasting world-class technology and quality
Rolls-Royce recognizes Hanwha Aerospace with 2018 Best Supplier Award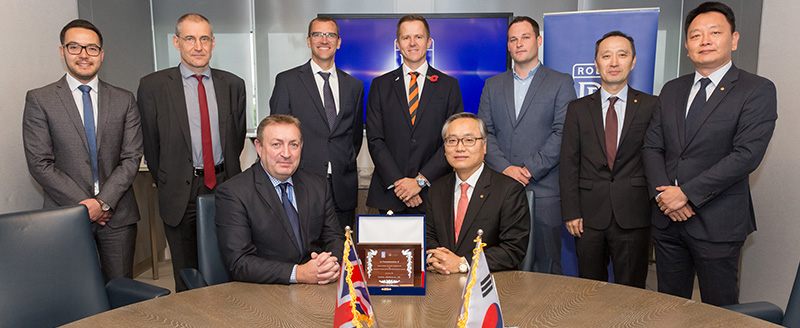 Hanwha Aerospace secured a 25-year contract worth USD 1 billion to supply Rolls-Royce with engine components.
The contract will provide 10 key parts which will be used in Rolls-Royce's most advanced aircraft engines: the Trent series. Hanwha Aerospace will be participating in the Life of Engine Program (LOP) from 2021 to 2045 and produce the parts from its Vietnam site. Under this LOP and depending on the circumstances, the size of the contract could increase.
Hanwha Aerospace explains that, to date, it has been supplying mostly engine cases and related parts. However, under the new contract, Hanwha Aerospace will be supplying turbine parts, which are core components of the engine. In effect, the company will be entering a new business from which it can further diversify into other turbine products.
The deal represents the recognition of Hanwha's manufacturing know-how and high quality of its aircraft engine parts. It also speaks to Hanwha's strong position as a strategic partner of Rolls-Royce in the aircraft engine manufacturing market, a market known to have a very high barrier to entry.
The business relationship with Rolls-Royce began more than 35 years ago in 1984 when Hanwha Aerospace began providing Rolls-Royce with military engine-repair and depot-maintenance services. Hanwha Aerospace, along with its relationship with Rolls-Royce, has grown dramatically since then. Today, it's in charge of manufacturing key engine parts for Rolls-Royce engines. Among the most important engines, Hanwha Aerospace manufactures the cases used for the Trent series, the most advanced civil aircraft engines built by Rolls-Royce. Both the volume and value of the business has grown exponentially.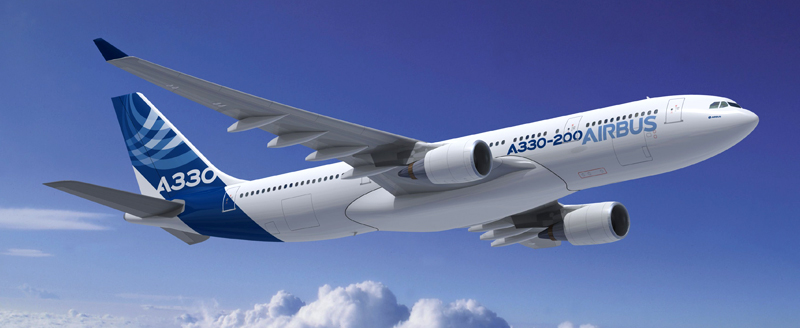 Rolls-Royce has been around for more than century with its aircraft engine manufacturing business having been largely independent from its automobile business for more than three decades.
From its manufacturing facility in Derby in England, Rolls-Royce assembles its aircraft engines on tightly controlled production lines that meet the stringent standards of the aircraft engine industry. These engines are then delivered to aircraft manufacturers like Boeing and Airbus.
Rolls-Royce Executive Vice President of Procurement and Installations Supply Chain Warrick Matthews stated, "Our Derby production factory is the largest engine assembly factory of Rolls-Royce, where the company's newest and most advanced Trent engines are designed, assembled, and tested." He added, "Combustion rear inlet cases, aircraft engine intercases and the A-Frame produced and manufactured by Korea's Hanwha Aerospace, are all key parts used in the engine assembly."
The Rolls-Royce Derby factory also assembles the Trent 700 engine for Airbus A330, the Trent 1000 engine for Boeing's 787 Dreamliner, and the Trent 7000 engine, the heart of the most up-to-date Airbus A330 Neo.
Norbert Arndt, Executive Vice President - Structures & Transmissions at Rolls-Royce, said, "Hanwha Aerospace, the new up-and-coming star in the global aircraft engine industry, is our future partner for Rolls-Royce." With a smile and a two thumbs-up, he added, "Hanwha Aerospace is indeed the world's best in both quality and technology, supported by the fact that they were selected out of several hundred Rolls-Royce partner companies to receive the 2018 Best Supplier Award." Arndt continued, "this is what happens when there's trust for a company's manufacturing technology capability over the course of thirty years in close cooperation."
Hanwha Aerospace plans to set up an exclusive production line for Rolls-Royce at its Vietnam site, which began operations in late 2018. And more recently, the company broke ground to construct its second plant at another Vietnam site this past October, with completion expected by the first half of 2020.
The recent acquisition of EDAC; a US aircraft engine parts manufacturer, now operating as Hanwha Aerospace USA, also boosted Hanwha Aerospace's global manufacturing competitiveness. This acquisition enables the company to perform concurrent development, whereby product design and development occur at the same time. Concurrent development makes it possible for Hanwha Aerospace to supply parts for Rolls-Royce's next generation aircraft engines and secure more opportunities for Hanwha Aerospace for decades to come.
In the last five years, Hanwha Aerospace has successfully signed long-term aircraft engine parts supply contracts totaling USD 19.8 billion with the world's top 3 aircraft engine manufacturers: Rolls-Royce of the United Kingdom, GE, and P&W of the United States.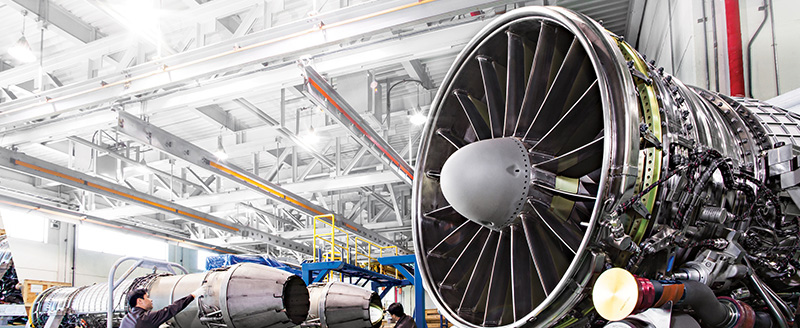 Industry experts have taken notice of Hanwha Aerospace's rapid growth since 2015 when it began moving from a simple engine parts supplier to a revenue sharing program (RSP) business partner with P&W.
The RSP business provides secure revenue and long-term profitability over decades, and thus, having it as part of the company's business model is an important enabler for Hanwha Aerospace to leap forward and become a specialized global engine parts manufacturer.
Hyun-woo Shin, President and CEO of Hanwha Aerospace, confidently said, "The recent increase in air travel passengers and air freight has led the continued growth in the civil aircraft market. This resulted in the global aircraft engine parts market to also record an annual growth rate of 6%, estimated to reach a market size of USD 54.2 billion by 2025." He added, "Building on our 30 years of cooperation with Rolls-Royce, we will strengthen our partnership with the world's top 3 engine makers including GE and P&W so that we can become a top-tier manufacturer in the global aircraft engine market."
Hanwha Group is infusing USD 3.4 billion by 2022 to assist its aerospace business in global aircraft parts and defense markets to become more competitive globally. It is part of Hanwha Aerospace's larger effort to further develop its overall aircraft business. Hanwha's strong support of its aerospace business should give rise to solid growth in the global aircraft engine market.
In 1979, Hanwha Aerospace began providing gas turbine engine maintenance. As of 2018, it has assembled more than 8,600 aircraft engines. Hanwha Aerospace is the only gas turbine engine manufacturer in Korea.
Hanwha Corporation
Hanwha Corporation, the parent company of the Hanwha Group, is a global manufacturing company that has directly contributed to the growth of South Korea's economy. There are 3 divisions under the Hanwha Corporation: Global, Defense, and Machinery. Hanwha Corporation was founded in 1952 as Korea Explosives Company, quickly becoming the leader in the explosives industry of South Korea. It has since grown into a global manufacturing company operating in three business areas—explosives and chemical, defense, and machinery.

In 1959, Hanwha was the first domestic manufacturer of dynamite in South Korea. After having successfully developed safer, high-quality industrial explosives and fire process products, we have been able to supply the South Korean government with the crucial means to rebuild its cities and infrastructure.

For more information, visit: www.hanwhacorp.co.kr/eng
Contact Us
Thank you for your interest in Hanwha.
Please contact us for your inquiries.
Email Us
Information Message
Please enter your email address.
Information Message
Please enter a correct email address.
Success
Keep an eye on your inbox for the latest stories from Hanwha.
Information Message
Your subscription request has already been processed. Thank you.