Hanwha Group Leads Global Discussion on Blockchain at the Boao Forum for Asia
Hanwha Group hosts roundtable discussion with leading blockchain experts from around the world
Hanwha Life Chief Innovation Officer Dong Won Kim invited to closed session hosted by Chinese President Xi Jinping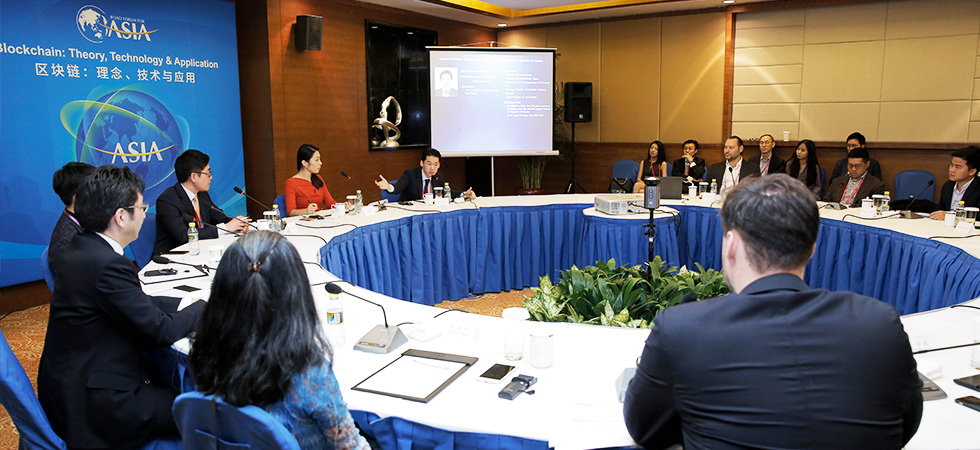 Hanwha Group hosted an official roundtable discussion on April 11 during the 18th Boao Forum for Asia(BFA) conference in Hainan Province, China. Modeled after the World Economic Forum in Switzerland, the Boao Forum brings together top government officials, business executives, and academics to discuss issues affecting Asia and the world. The theme for this year's Annual Conference was "An Open and Innovative Asia for a World of Greater Prosperity".
Insight and Debate
This is the fifth consecutive year that Hanwha Group attended the Boao Forum and the second year that it hosted an official session. It is the ideal venue for the Group to share its deep knowledge of important Asian markets such as China and an opportunity to contribute to a global discourse.
Hanwha Group's session at this year's Boao Forum was a roundtable discussion titled: "Blockchain: Theory, Technology & Application." Moderated by CCTV anchor Sixuan Li, the session brought together 15 leading blockchain experts from ten countries (including Korea, China, Japan, Germany, and the United States) for an intense debate that lasted for more than two hours.
Each expert spoke at length about their respective region's unique requirements and how blockchain could be used to address those needs. They also discussed growth strategies for the technology and as the global economy becomes more decentralized, blockchain's adoption by different industries around the world.
Participants at a session hosted by Hanwha Group's included Seunghwan Han, CEO of Upground, a Korean company which provides an integrated blockchain ecosystem connecting major international players; Loi Luu, Founder of Kyber Networks, a decentralized cryptocurrency exchange in Singapore; Trent McConaghy, who develops blockchain database platforms for Bigchain DB in Germany, and Antti Pennanen, founder and CEO of MONI, Ltd., which develops blockchain-based banking tools in Finland.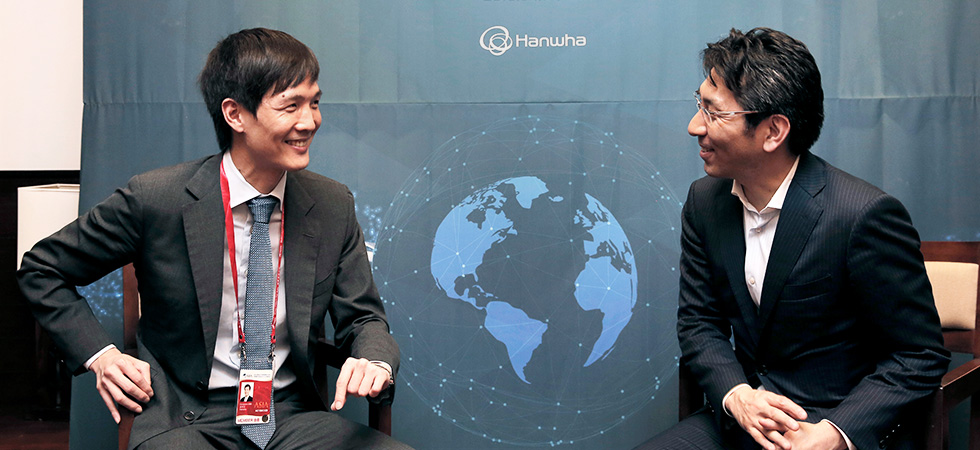 Hanwha Life Chief Innovation Officer Dong Won Kim also attended a business leaders' discussion chaired by Chinese President Xi Jinping. Close to 50 of the world's leading executives participated in the closed session, including Bank of China President Chen Siqing and Toyota Motor Corporation President Takeshi Uchiyamada.
CIO Kim is a regular presence at the Boao Forum. Kim was on the Young Business Leader list at the 2016 BFA and served as a panelist on the forum for three years in a row. At these events, CIO Kim shared his insights on the global FinTech industry with other prominent young leaders in politics, society, culture, and finance around the world.
Supporting the Future
CIO Kim is a leading advocate of fostering the FinTech ecosystem in Korea, including initiatives within the blockchain technology space. Having recognized its potential to disrupt the finance industry early on in the Fourth Industrial Revolution, he spearheaded many initiatives to adopt and develop blockchain at Hanwha Life. CIO Kim is also a passionate supporter and investor of startups. He has spearheaded various initiatives and dedicated resources to grow the startup ecosystem in the Asian region through DREAMPLUS, Hanwha Life's startup incubator.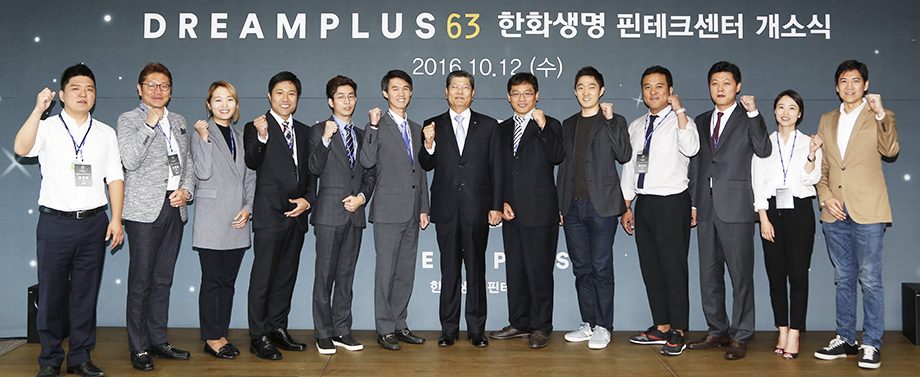 DREAMPLUS is where young and aspiring entrepreneurs have the opportunity to take their ideas and develop them into fully executable products that with Hanwha's assistance, commercialize. With two large offices in Seoul, DREAMPLUS provides these entrepreneurs with a collaborative working environment as well as support and mentorship from a global finance company.
Through a cooperative arrangement, Hanwha Life is seeking to transform the international finance industry and lead the world through the Fourth Industrial Revolution's dramatic changes and broad impacts.
Hanwha Life
Established in 1946, Hanwha Life is not only a leading South Korean life insurance company but also the first and oldest in the nation. For the past 75 years, Hanwha Life has played a critical role in developing the industry and expanding the country's economic growth. In 2021, Hanwha Life reported total assets of USD 112.76 billion, demonstrating its sound structure and firm commitment to adding innovative products and services that meet a wide range of customer needs.

For more information, visit: www.hanwhalife.com/en

Hanwha Group
Founded in 1952, Hanwha has grown quickly by anticipating and responding to changing business environments with a balanced business portfolio that includes energy & materials, aerospace, finance and retail & services. Our expertise and synergy in key areas have catapulted us into the seventh-largest business in South Korea and a Fortune Global 500 company. Hanwha continues to grow rapidly as we strive to pursue global leadership in all of our businesses. We are building a robust foundation for sustainable development and a brighter future for everyone.

For more information, visit: www.hanwha.com
Contact Us
Thank you for your interest in Hanwha.
Please contact us for your inquiries.
Email Us
Information Message
Please enter your email address.
Information Message
Please enter a correct email address.
Success
Keep an eye on your inbox for the latest stories from Hanwha.
Information Message
Your subscription request has already been processed. Thank you.