Hanwha Life to Build a FinTech Ecosystem
Dreamplus 63, a FinTech incubation center, to open in Seoul
Hanwha Life to continue funding a community-building initiative project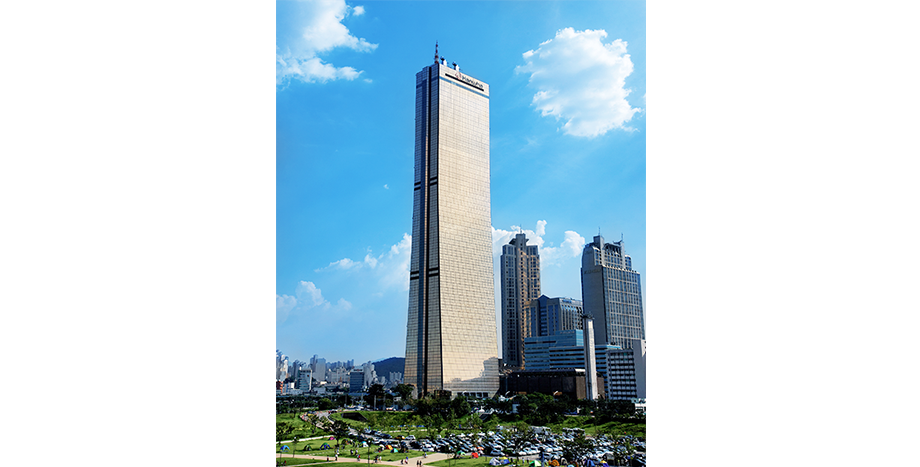 [July 18, 2016] Hanwha Life (www.hanwhalife.com) has long engaged in corporate social responsibility (CSR) activities for diverse groups such as children and adolescents. In October, the CSR activities will be extended to young entrepreneurs who will be given the opportunity to contribute innovative and disruptive technology solutions to the FinTech ecosystem to be established by Hanwha Life.
Hanwha Life will open Dreamplus 63, a FinTech incubator in Seoul. The decision to open the Hanwha Life FinTech Center is part of the company's efforts to nurture the Creative Economy¹, help alleviate persistent unemployment among youth and form a robust FinTech ecosystem in Korea. Hanwha Life expects the new center to accelerate the adoption of new products and services while increasing the response times by incumbent financial firms to rapidly changing financial landscapes.
Potential candidates for the Hanwha Life FinTech Center will be selected after a thorough review of their applications and their business proposals. Any startups with FinTech-related products or services will be eligible to apply.
The Hanwha Life FinTech Center will offer not only office space and mentoring to startups but also provide a generous and customized suite of support programs to attract investment, expand overseas, perform administrative and marketing activities.
"Through the 'Dreamplus 63' FinTech Center, Hanwha Life will be able to combine its long and extensive financial experience and know-how with the innovations from FinTech startups. This will help young entrepreneurs to develop world-class FinTech startup companies," said Uhm Sung-min, Head of Hanwha Life Innovation Center. He further added, "Hanwha Life will also help nurture the FinTech ecosystem in Korea by providing a wide range of practical and real-world support programs and giving startups access to financial firms, one of the biggest challenges faced by FinTech companies."
¹ Creative Economy
the economic vision of the Korean government that seeks to stimulate employment by combining science, technology and IT with the creative ideas of individual Korean citizens.
Hanwha Group
Hanwha Group, founded in 1952, is one of the Top-Ten business enterprises in South Korea and a "FORTUNE Global 500" company. Hanwha Group has more than 85 domestic affiliates and over 380 global networks in three major sectors: manufacturing and construction, finance, and services and leisure. With more than 65 years track record of industrial leadership, Hanwha's manufacturing and construction businesses encompass a broad range of fields from chemicals & materials, aerospace & mechatronics, total solar energy solutions, and global construction. The finance network, covering insurance, asset management and securities, is the second largest non-bank financial group in South Korea. The services and leisure sector offers premium lifestyle services with retail and resort businesses.

For more information, visit: www.hanwha.com
Contact Us
Thank you for your interest in Hanwha.
Please contact us for your inquiries.
Email Us
Information Message
Please enter your email address.
Information Message
Please enter a correct email address.
Success
Keep an eye on your inbox for the latest stories from Hanwha.
Information Message
Your subscription request has already been processed. Thank you.