Hanwha Total Petrochemical Awarded World Class Product of Korea for the 5th Consecutive Year

Hanwha Total Petrochemical's protective PP film, named Polypropylene of Protective Film for Display Material, has been selected as a 2019 World Class Product of Korea
While Japanese companies have dominated the global protective PP film market, Hanwha Total Petrochemical's PP film has been able to capture the largest global market share, with 34%
The market adoption for Hanwha Total Petrochemical's products is being driven Hanwha Total Petrochemical's protective PP film – the best in the world
Beginning with its ethylene vinyl acetate (EVA) film for solar cells in 2015, Hanwha Total Petrochemical products have been recognized as World Class Products of Korea five years straight, with six awards in total, and leaving no doubt of Hanwha Petrochemical's technology prowess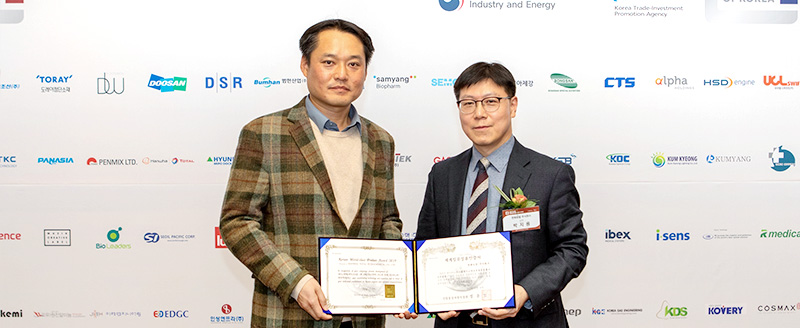 For the fifth consecutive year, Hanwha Total Petrochemical has been recognized for its innovation – this year, by applying its industry-leading technology to produce the highest quality PP film in the world.
On November 21, 2019, Hanwha Total Petrochemical announced that its Polypropylene of Protective Film for Display Material (protective PP film) was named a 2019 World Class Product of Korea by the Korean Ministry of Trade, Industry and Energy and certified by the Korea Trade and Investment Promotion Agency (KOTRA).
To be awarded a World Class Product of Korea, the product itself must be ranked among the top 5 in its industry worldwide or hold at least 5% of the global market share with either at least USD 50 million in sales or USD 5 million in exports annually.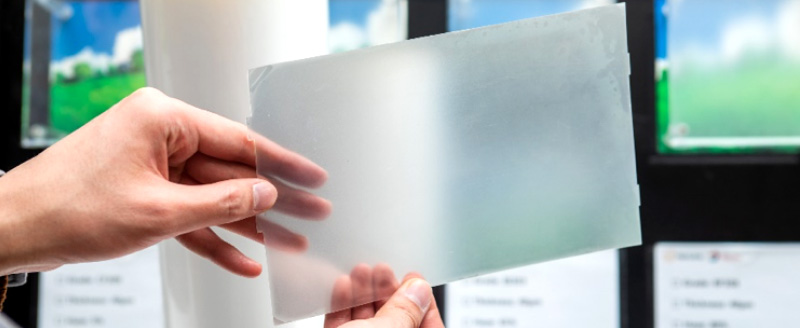 Protective PP film is the raw material used to produce protective films. These films provide a protective layer over electronic displays such as TVs and computer monitors to protect them from dust and other contaminants during manufacturing, and transportation. Protective films that are not smooth and have many surface defects can make the items they're intended to protect vulnerable to serious damage. Because of this, the technical and product-quality standards for protective films measure how well manufacturers can minimize such defects.
Hanwha Total Petrochemical has reduced surface defects during production of its protective PP film down to 1/20th the frequency of other protective PP film products, giving the company the world's best product quality. Moreover, with its PP film, Hanwha Total Petrochemical can more accurately and easily meet customer requirements in terms of transparency and surface texture than any other competitor.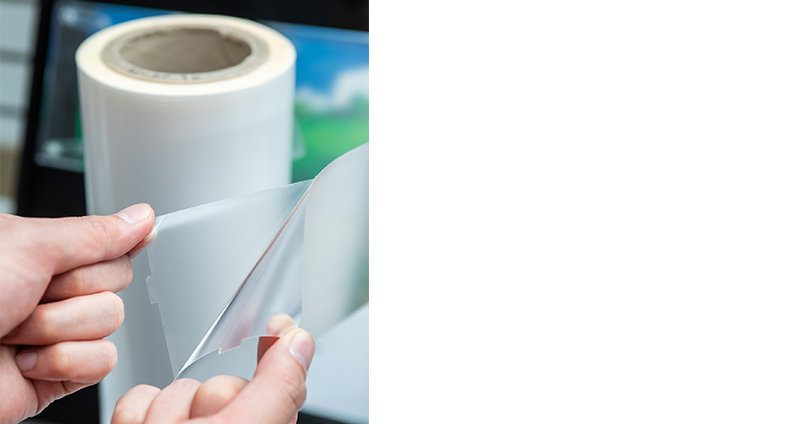 By using its proprietary technology, Hanwha Total Petrochemical has taken the lead away from the Japanese companies that make up the majority of protective PP film manufacturers worldwide. As of 2018, Hanwha Total Petrochemical is number one in the global market with 34% market share. Its success demonstrates the superiority of Korean technology and Hanwha Total Petrochemical's ability to localize material development and production in Korea.
Hanwha Total Petrochemical's protective PP film technology is increasingly important in the growing display market. The protective film is becoming thinner while the displays themselves are becoming more technically and functionally advanced. Globally, 28,000 tons of protective PP film are produced each year and the market for protective PP film is expected to grow by at least 7% every year.
Protective PP film is the sixth Hanwha Total Petrochemical product designated as a World Class Product of Korea for the past five consecutive years. Hanwha Total Petrochemical previously received World Class Product of Korea certificates for its Ethyl Vinyl Acetate (EVA) Copolymers used in solar cells back in 2015, High Density Polyethylene (HDPE) for beverage bottle caps in 2016, EVA for extruded coatings and Flow Mark Free Polypropylene for Auto Compounds in 2017, and High Isotactic Polypropylene (HIPP) for Electronic Applications in 2018.
A Hanwha Total Petrochemical spokesperson said that the company will continue its efforts to lead the market with high-value-added plastics that employ Hanwha's technology to create world-class products.
Hanwha TotalEnergies Petrochemical
Since its founding in 1988, Hanwha Total Petrochemical has led the growth of the petrochemical business in South Korea through technology innovations and market expansion strategy. In 2003, Hanwha Total Petrochemical set out to build a foundation to become a global chemical and energy company. The company executed its plan by forming a joint venture with the Total Group, a major French company in the energy and chemical industry. Since then, and after becoming a Hanwha affiliate, Hanwha Total Petrochemical has achieved a record-breaking financial performance.

For more information, visit: www.hanwha-total.com/en
Contact Us
Thank you for your interest in Hanwha.
Please contact us for your inquiries.
Email Us
Information Message
Please enter your email address.
Information Message
Please enter a correct email address.
Success
Keep an eye on your inbox for the latest stories from Hanwha.
Information Message
Your subscription request has already been processed. Thank you.